The average person may not be choosing their daily wardrobe based on what the models are showing on the runways of New York Fashion Week, which wraps up today. But what goes on during the shows and parties extends beyond couture and glamor. Pop culture, marketing and arts are taking cues. So what happened that we should know? We put together Fashion Week recap for you.
UPS Debuts an Apparel Line at New York Fashion Week to Support Black-Owned Businesses
Adweek
UPS debuted its first-ever, limited-edition apparel and merchandise collection, Be Unstoppable, at New York Fashion Week (NYFW). The collection is the latest extension of the brand's Proudly Unstoppable initiative, which aims to provide visibility and support for minority-owned small businesses, specifically during the pandemic.
New York Fashion Week show staged with 7-foot-tall holographic models
CNN
Designer Maisie Schloss' digitally-crafted psychedelic prints and chic cyber-inspired partywear feel right at home within a fashion industry that is looking towards the possibilities of a virtual future. During New York Fashion Week, she leant into this digital fantasy, presenting her latest collection for her label Maisie Wilen on 7-foot-tall holographic models.
Michael Kors, Peter Do and the 14 Best Looks of New York Fashion Week 2022
Wall Street Journal
New York–based designers returned to the runways—many opting to show at local landmarks such as the Brooklyn Navy Yard, the former Essex Street Market and the New York Public Library.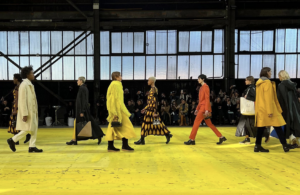 New York Fashion Week Style: From Midriffs to Snow Boots
New York Times
As New York Fashion Week began on Friday, Mother Nature allowed city dwellers, and the visitors in town for the shows, to plumb the depths of their closets and suitcases for all-season looks as the temperatures swung wildly from the springtime 60s to the deep-freeze teens.
Dazed
No Agency has come up with a radical plan of action: to quit New York Fashion Week for good. 
Fashionista
Production is, necessarily, a behind-the-scenes part of the fashion process. But without the teams that work tirelessly, for months, on every micro and macro decision that goes into a 10-minute runway show, they wouldn't happen. You just don't typically know their names.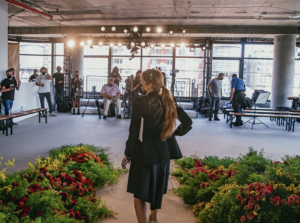 Sofía Jirau is making history with the latest campaign for Victoria's Secret, as the brand's first-ever model with Down syndrome.