Change is a constant in our industry. We see it in the latest technology, evolving consumer behavior and a regular parade of new media channels. In our CTPerspectives blog series we will look at news, trends and any industry related developments that pique our staff's interest. Each post will share a staffer's perspective on recent stories.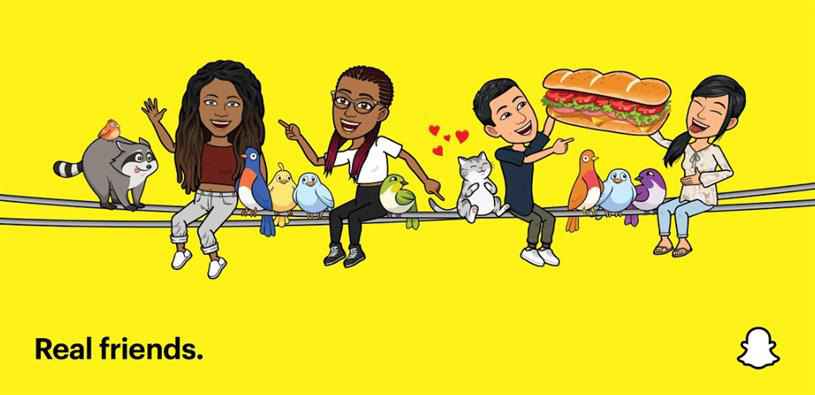 Snapchat is keeping its "Real Friends" close through the company's first global ad campaign, which launched this summer. The campaign is infiltrating ad channels like Spotify, Pandora and close competitor, Instagram. It highlights testimonials from users who maintain close friendships through the app, and features Snapchatters from 12 different countries.
The "Real Friends" title is clearly an overt shot at Instagram allegedly promoting "fake" friends and experiences on social media. Snapchat says its users can be their true selves and keep in touch with those that matter most to them. In addition to these testimonials, billboards in New York City have featured celebrities with quotes about friendship. Some of the quotes were even replicated on Instagram by paid influencers.
The biggest driver of this campaign? Snapchat wants to capitalize on the momentum of user growth it received in its record-breaking second quarter, when it increased daily users by 13 million, aided in part by its popular augmented reality filters like gender-swap.
The friendship campaign is a smart, strategic move from Snapchat. Unlike the other big social networks, Snapchat is highlighting the purpose of the network- connecting friends, not strangers (aka the 'anti-Facebook' approach). Next up? I wouldn't be surprised Snapchat to introduce another add-on (like face filters) to support this campaign and maintain its momentum of attracting new daily users on the platform.