Life at CTP is more than deadlines, emails, and job numbers.
We're an agency, first and foremost. But what defines us are the things that give CTP its spirit.
To create inspired work, we need to inspire ourselves first.
We're big enough to field a softball team but small enough to feel like family. We have parties and potlucks. Book club and paint night. Cold beer on tap. Cold brew too. Impromptu gatherings after work. A meditation room dedicated to deep breaths.
We're an agency, first and foremost. But what defines us are the things that give CTP its spirit.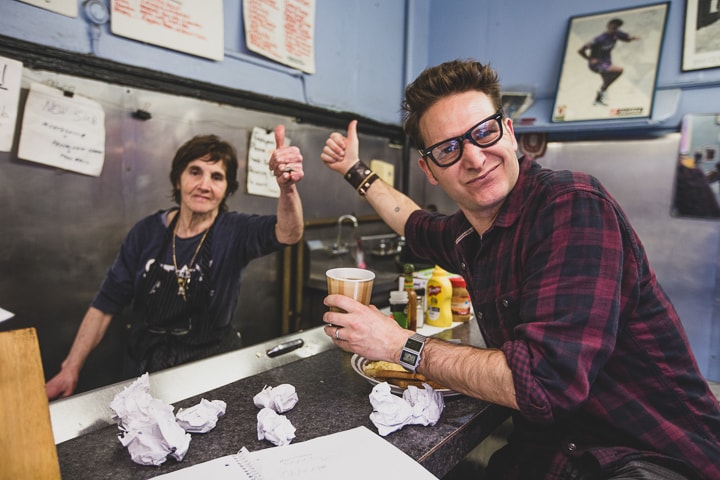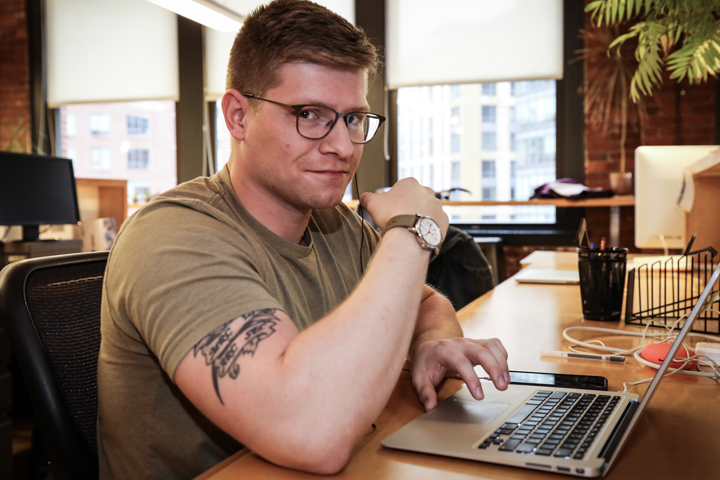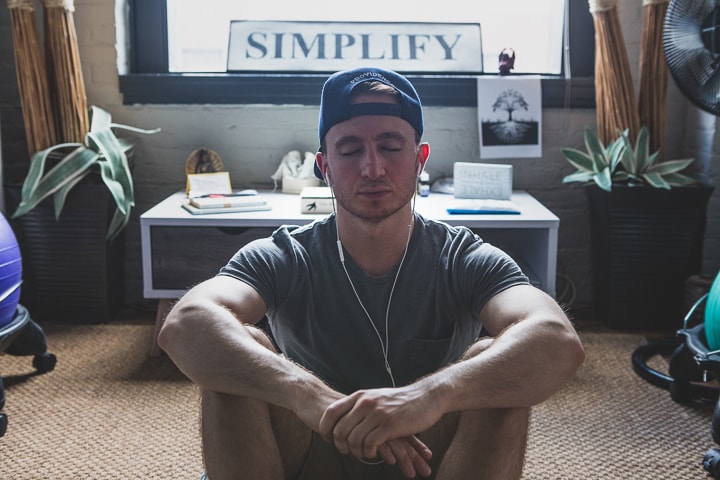 We make the time to make a difference.
From partnering with the Red Sox Scholars and Read to a Child to donating our holiday party fund to Friends of the Children, finding ways to give back has countless benefits for ourselves and those we connect with. It's why we consider it a core value here, and why we give our employees paid volunteer time off so they can better help the causes closest to them.
LaunchPad is a program designed to fuel a new generation of young talent and open doors for high school Students of Color from the City of Boston. If you have an interest in communications, art, design, writing, photography, videography, statistics, event planning, social media or more, but don't know how or where to apply your skills, you're in the right place.

With LaunchPad you'll gain a solid foundation of marketing understanding and skills, while building valuable, long-term professional mentoring relationships in a real agency setting.

We're striving to give students a head start in their career, while welcoming much-needed diversity into our industry.
Allison Spitaels
Allison is known for lighting up the halls of CTP with her whistling ability. Whether she's using her green thumb in the garden, or her multi-colored thumb in the Adobe world, Allison whistles her way to outshine and outgrow her competition. As a Senior Designer, she utilizes her focus, patience, and most of all, her slick design skills, to turn rough ideas into outstanding, polished work for her clients.
Andrea Lenig
Andrea loves Mondays. Yes, you read that correctly. Our VP, Media Director really knows how to bring it each week. Growing up on a family dairy farm in Vermont taught her early on the importance of embracing challenges and conquering the day. And she's carried that outlook with her throughout her career. At various agencies in Massachusetts, Andrea's used her gusto to elevate brands such as ExxonMobil, Energy Star, New Balance, TSA Precheck, BIC, and Wellesley College. And now that she's brought her talents to CTP, we're honored to have such an optimistic personality leading our media team. Especially on Mondays.
Angela Cogliani
With her black belt in karate and past(?) dreams of being an N'Sync backup dancer, there isn't much requiring expert coordination and precision that Angela can't tackle. From juggling about a thousand and one emails a day, to knowing our clients like the back of her striking hand, Angela's unwavering poise and trust in those around her get the job done every time. And when she's not being our Account Supervisor extraordinaire, you can find her visiting her one true love, Disney World, binging the latest Bravo Housewives show, or knocking a new recipe out of the park with her incredible cooking skills. Angela truly is one of a kind, and we're not just saying that because of the black belt thing.
Brendan Bruneau
Brendan is the kind of guy who can be thrown into any situation and find himself comfy, calm and collected. Like the time he traveled to 14 countries in just over 3 months, and got stuck in Milan at 2am with nowhere to stay. In fact, he relishes a little bit of adventure. After receiving his Masters degree in just one year, he jumped right into the industry as our Assistant Media Planner, and he's been guiding campaigns like only an expert world traveler could ever since. A true voyager at heart, Brendan is always looking to fall in love with new places and experiences. And when he finally takes time to rest, he relies on his impeccable interior design and decorating skills to ensure he's just as captivated and comfortable at home as he is abroad.
Brett Labnon
Being a Senior Marketing Analyst isn't widely considered an extreme sport, but Brett's working on that. When he isn't chasing adrenaline on skis and dirt bikes – trying new tricks on the slopes or racing Motocross – he's here at CTP, infusing his work with the same dynamic approach. As someone who lives with his finger on the pulse, it's only fitting that Brett's thoughtful dedication to research and analytics never misses a beat.
Brian Heffron
Brian's first job – paperboy – included lugging the Boston Sunday Globe around the neighborhood. It was there and then that he decided he'd rather write the news than deliver it. Boy, has he ever. From his reporter days to his time spent as a college publicist to high-pressure jobs as spokesperson for the District Attorney and then the Attorney General of Massachusetts, Brian knows how to get out in front of a story. And our clients rely on Brian to help manage a crisis or keep their brands out in front. He's done that with tested PR skills and social media acumen. Brian has more than 25 years experience helping brands like MedExpress, Pop Warner and Stratasys tell powerful, relevant stories to their audiences.
Brynn Sandy
Brynn comes to us from Wisconsin, and she's certainly brought the Midwest with her. From every "Ope, sorry" to every side of ranch dressing, her midwestern traits charm more than those she accidentally bumps into in the office. As our Senior Account Executive, Brynn uses her personable attitude and good ol' fashioned communication skills to strengthen relationships with our clients. She's always down to share an idea or opinion on anything from media pitches and new story angles to Star Wars canon and Game of Thrones theories. And if there's anything she's more passionate about than PR and pop culture, it's Packers football. Ope, sorry to all the Patriots fans out there.
Carissa Ryan
Carissa has been steeped in some form of technology for as long as she can remember, so she's a natural fit for CTP's growing Tech Practice. Growing up in a Trekkie household, she knows the importance of letting strangers know you come in peace. That's why we rely on her venturesome spirit and conversation skills to make new clients feel like old friends. As a military brat, she developed her sense of adventure at a young age, and now spends much of her time hopping from country to country. With Boston as a home base, she's had the opportunity to work with clients all across the hub – from IT infrastructure, cloud data management, marketing technology and cybersecurity to 3D printing and law. It's great having someone on our team who doesn't believe in no-win scenarios, helping her clients' messages live long and prosper.
Chip Tuttle
Chip lives to compete. Whether it's training for a marathon or helping a client gain market share, Chip always keeps pushing. This tenacity comes in handy as he leads the charge for the brands he advises for CTP. Balancing this competitive fire is Chip's naturally inquisitive nature. More than 25 years in news reporting, pr and marketing have taught him how to ask the right questions and provide the right answers.
Corey Welford
Corey is always moving. Whether he's working, skiing, hiking, reading or constantly refreshing his Twitter feed, he does not sit still. Which probably explains how he has accomplished so much already. Before joining CTP, Corey spent years as Chief of Staff in the Attorney General's Office doing the type of work that immediately impacted our community. Between responding to the foreclosure crisis, helping to pass laws, and working with families and victims of crimes, he truly made a name for himself. Now, he's bringing that energy and skill to our clients. From helping to build their brand, handle communications challenges, or shape public policy, clients know he'll always keep them moving in the right direction.
Courtney Bombardier
If you can make a Facebook post about bicycle helmet safety go viral organically, you really earn the title Social Media & Content Manager. Courtney's job at CTP is to be fluent in everything from Pinterest to Snapchat, and she always knows the best channels to reach any audience. But what we appreciate most about Courtney is her ability to sign-off the apps in her personal life and really live in the moment, be it sailing, snowboarding, or simply taking her golden retriever puppy Aura for a walk. It keeps her incredibly grounded here at CTP, something our culture thrives on. Speaking of her pup, maybe we can help Courtney go viral again (follow @aura.the.pup on Instagram).
Dave Vater
Ask Dave anything. Ask him how to prepare the perfect tailgate spread. Ask him how to interpret a certain facial expression. Ask him if he's ever been slimed on Nickelodeon's Double Dare (Yes, he has.) And in return, he'll ask you questions. Smart questions. Probing questions. Questions you haven't even thought of. Because Dave is all about solving problems in creative ways, and the best way to do that is to ask the right questions. Just don't ask to touch the things on his desk--he's kind of superstitious about that. A seasoned industry executive, Dave has helped grow brands such as Emirates Airline, Boston Red Sox, Four Seasons Hotels & Resorts, Breeders' Cup, and American Express Travel.
Frank Giovaniello
Frank is a father of two boys (three if you include his dog) and he spent a year in the competitive Second City sketch comedy writing program in Chicago – which means he's got a lot of experience in hard work and a great sense of humor. So it's no surprise that he thrives here at CTP doing the difficult work of organizing and crunching the numbers. As our finance director, you'll pretty much always be able to find Frank at his desk with two freshly sharpened #2 pencils at the ready. And if you're lucky, he'll even tell you a joke or two.
Fred Conover
If you want to know what Fred is all about, just look at his agency. Like Fred, CTP prides itself on its passion, selflessness and commitment. The passion shines through in the work. The selflessness in the countless charitable acts performed. And the commitment in Fred's – and the agency's – desire to put a client's needs ahead of our own. Since 1996, Fred has helped grow CTP from a small shop in Lynnfield to a major player in the Boston ad community. He's also proud that the agency gives its time to non-profits like Friends of the Children, Read to a Child and Woofgang.
Grant Pace
On the wall of Grant's office is a sign bearing a single word: Simplicity. And it's Grant's habit of keeping things simple that has made him a creative giant in the ad world for nearly 30 years. His work for the original BudBowl was the driving force behind one of the most successful ad promotions in history. And his groundbreaking (and air-breaking) SmartBeep ads are routinely seen on America's Funniest Commercials. Grant has worked with Michael Jordan for Hanes, re-launched Audi in the U.S. and spent more time with the Red Sox than Peter Gammons. But it's his brain power (rather than his star power) that makes Grant such a valuable resource to all our clients. He regularly helps them tell their brand stories in ways that cannot be ignored. Or forgotten. Oh, and Grant is also, quite simply, one of the nicest guys you'll ever meet.
Isabella Lanata
When Isabella filled out her new hire sheet to help us write this bio, we counted 11 exclamation points. And if you know Isabella, nothing could surprise you less. A proud Peruvian, Canadian, Italian, and American, home is anywhere she can bounce off the walls. One minute she'll be drafting internal documents and coordinating client meetings, the next minute she's power-walking over to you to tell the story of when she got hit in the face by a duck. We believe every office needs that one person who can catch anyone off-guard. And with Isabella, we have about 3 of those persons packed into one.
James Brockett
As an avid skateboarder who once dreamed of going pro, Jimmy knows the importance of persistence and dedication to a craft. It's why when he's not riding in his free time, he's analyzing and learning from his favorite movies to boost his own talents in visual storytelling. It's this passion and work ethic that he's known for around the office, along with all the creative tricks up his sleeve. As a skilled editor, animator, photographer, and all around rad dude, whenever there's a creative problem to be solved, we can always rest easy knowing Jimmy will stick the landing.
Jeremy Fraga
If you ask Jeremy what it takes to do his job, he'll tell you to embrace the slow panics and trust the process. Coming from a guy who, on a film shoot once, got stranded on a gondola in the Swiss Alps during a lightning storm, we'd agree he's an authority on the issue. Bringing concepts and ideas together through video, audio, music and pacing is the goal for Jeremy, and having a clear, composed vision of how to get there is key. Jeremy's extensive creative background has honed his editing, photography and directing skills to a sharp point, dipping his toes in agencies like MullenLowe, Arnold and Black Math, and working on such clients as Converse, Bai and the Disgraceland podcast. And as if he wasn't busy enough, his free time is always spent creating as well, be it small films, personal photography or podcasts. Long story short, give Jeremy a task, and get something spectacularly human in return. Just maybe don't ask him to go out on a gondola again.
Katie Ward
Winter is coming – and Katie Ward could not be more excited. Whether hiking up a mountain or skiing down one, our New Hampshire native embraces any challenge with a smile. Which might explain how she found herself thriving in the middle of Mayor Menino's press office before finding her way to us at CTP. Here, she spends her days tackling the messaging and communications strategies that help our clients tell their stories, be it through social media, digital content, media relations or anything else the task calls for. And she does it the way she does everything else in her life – fearlessly.
Kenya Germain
Ask Kenya to describe her sense of fashion and she'll tell you it's flexible, effortless, down to earth, yet vibrant. We'd say that's an accurate description of how she directs our office culture as well. A true empathetic and creative spirit, Kenya's welcoming smile and easy-going attitude make her an approachable resource for anything from career planning to event planning, and all the good stuff in between. Don't hesitate to ask her for interior design tips, diet recommendations, or fun facts from her latest read. But most importantly, for her time and guidance. Whether she's managing everything from human resources to recruitment strategy, or being a teammate, sympathetic ear and friend, Kenya has a true flair for wearing many hats at CTP. It's just her style.
Kim Wu
Kim is one of our in-house experts on everything from Game of Thrones, to Friends, to John Wick. A true junkie of all genres, she always saw herself working on movies in another life. And being the passionate communicator that she is, Hollywood would be in good hands. Her creative desire to help people tell their stories is matched only by her hyper-organized brain and flowchart skills. It makes her a natural leader on CTP's media team, and a client's most trusted side-kick. If you need a thoughtful and strategic approach to a media campaign - or suggestions on what to binge watch next - Kim's got you covered.
Lauren Kimball
Lauren is responsible for delivering on the agency's mission of making extraordinary things happen for our clients, their customers and our people across brands and assignments. She has nearly 20 years of experience from both big agencies and small, and has a knack for rolling up her sleeves, immersing herself in a client's business, and making great things happen for both the client and agency. She has worked on a whole host of retail and financial services brands including Fidelity Investments, Fisher-Price, Cumberland Farms, Citizens Bank, IKEA, Papa Gino's, D'Angelo Sandwich Shops, Arbella Insurance and Green Mountain Coffee/Keurig.
Lee Allen
Lee is our bookkeeper. And having been at CTP since the beginning, she knows a thing or two about how to keep our wheels of commerce turning. Funny thing is, her spare time is spent working with non-profits. How's that for integration?
Lexi Panepinto
With as many stories to tell as Lexi has, and her inspired way with words, it's no wonder she's in PR. She beat her Grammy – the G.O.A.T of Scrabble – at the age of five, won the D.A.R.E essay contest in the fifth grade, and penned an article that went wickedly viral at 21. Not to mention she won best motivational speaker among the soccer team at Colgate two years in a row. As an Account Supervisor at CTP, her knack for stringing together words and strategically telling stories that connect, resonate, and inspire always delights our clients. And if you're worried she'll run out of them, don't. She's got stories to tell about sharing an elevator at The Garden with Justin Bieber and handing Stanley Cup tickets to Gronk in a secret parking lot. And we're totally not jealous at all.
Lizzie Morrill
Lizzie started her career here at CTP as an intern on the account team. From there, she rose swiftly through the ranks, impressing everyone in her path – which is why she's with us today as a full-fledged Account Supervisor. And she's not done impressing us just yet. Whether she's showing off her elaborate note-taking skills or her "Best in Massachusetts Friends' Trivia" title, Lizzie is always coming out on top. Our clients know they can count on her to understand their needs, put strategic plans into action, and remind them which season it was where Ross and Rachel were on a break.
Madison McGahan
So you got an email that had key points highlighted in CTP's orange font? We know who sent it. None other than our hyper-organized, hyper-humorous, professional cat herder Madison. She takes her spreadsheets and color coding seriously, but herself? Not so much. As our Video & Broadcast Producer, she'll be the first to tell you her real job is in soft skills. It's "professional nagging", according to her, but never without a sense of humor. Madison is happiest when she gets to accompany any work-related requests with an SNL reference, a picture of her puppy Miller, or a funny story about growing up with her family of red headed giants. Again, the most important stuff to her is in orange.
Mark Bappe
Twenty years ago, Mark left Iowa and traded in his farmer pants for a career in advertising. After working in a bunch of different markets, from Raleigh to San Francisco, he finally settled in Beantown, where he got down and dirty in several agencies up and down the feed lot. He finally hung his hat at CTP and now manages our ever-growing creative department. And he's always happy to trade in his hayseeds for a few Hatch bowls. Mark has worked with large brands such as Boston Red Sox, Miami Dolphins, New Balance, Microsoft, Mass Tourism, Breeders' Cup, Red Hat, Shaw's Supermarket, Stonyfield Farms, and Lahey Clinic. Mark also has a soft spot for man's best friend, putting his skills to work for the MSPCA and Mass Animal Coalition.
Mark Fredrickson
It's hard to stay at the forefront of technology. But that's exactly what Mark has done for the last 30 years. As VP of Communications at EMC, Mark helped turn the data storage and cloud computing leader into a franchise IT brand. Today, after switching from the client side to the agency side, Mark leads CTP's growing tech practice. He's bringing his considerable knowledge to bear for clients such as Red Hat, Actifio and Extreme Networks, positioning them as leaders in a dynamic, interconnected world. While technology (and marketing, for that matter) constantly change, one thing stays the same: Mark's ability to tell a brand's story in new ways to new audiences. It's this expertise that has made Mark a technology leader from Boston to San Francisco.
Nikki Peters
Nikki is a copywriter's worst nightmare. Not because it's challenging to connect her fascination with true crime to her exemplary Management Supervisor skills. No, what makes writing her Bio so excruciatingly hard is that words simply cannot capture her incomparable Nikki-ness. Her relentless, life-affirming positivity. A fierce hunger for uncovering unique consumer insights. And uncanny ability to foster collaboration. Her spirit. Warmth. What she brings to our culture. And the manner in which she consistently navigates our client's projects from start to finish with intelligence, thoughtfulness and the best damn laugh this side of Ithaca, NY. You kinda just have to experience her for yourself.
Sam Coons
It's hard for us to connect the dots between Sam's past experience and his position here as Copywriter. He used to be in the middle of the ocean supporting top secret operations for the military, now he's in the middle of the CTP kitchen telling anyone who'll listen how Game of Thrones should have ended. Whatever path brought Sam to us, we're grateful because his conceptual mind and writing skills always come in handy. Including the time he wrote his own bio.
Steve Angel
Steve likes to see things through from start to finish. Whether it's his latest home renovation project, or helping a client develop, hone and implement a strategy for their brand, Steve works closely with clients like Red Hat and the Boston Red Sox from strategy conception to positioning refinement to campaign completion. He ensures all their brand initiatives are as rock solid as his new kitchen counters. For the last two decades, Steve has worked with some of the biggest brands from coast to coast including Dunkin Donuts, AutoDesk, New Balance and BlueCross BlueShield.
Steve DeTora
Steve's childhood dream was to play shortstop for the Red Sox. Now he's managing projects for them, and using many of the same skills. Laser-focused and quick on his feet, Steve's guidance on projects from conception to delivery keeps all the right people on track and on time, no matter the curveball of the day. Even outside of the office, Steve loves to keep himself sharp, from staying active outdoors, to experimenting in the kitchen every day, to reciting the alphabet backwards, fast. Needless to say, as a Senior Project Manager at CTP and an all-around inspiring guy everywhere else, Steve's about as clutch as they come.
Todd Graff
Todd spent his early professional years as a sportswriter for the Greensboro News & Record. There he quickly developed an affinity for covering golf events after his first links assignment: Tiger Woods' historic victory at the '97 Masters. Turns out, Tiger wasn't the only winner as Todd went on to win national writing awards himself. Now, he's crafting public relations programs for our various clients, and getting them atop the leader board. Todd has over 17 years of experience, specializing in media relations, strategic counsel, crisis management and product launch. He works closely with the travel, golf and tech industries, for clients such as Pinehurst Resort, Stratasys, Innerscope Research, and the Lynch Foundation.
Tyler Jordan
Tyler is not your average nerd. Sure, he actually enjoyed calculus class and knows everything there is to know about Game of Thrones. But he also fought in jiu jitsu tournaments – and once placed second. Which probably explains his fiercely competitive ability to understand what makes businesses tick and the way impending market factors might impact them. Or how he's able (and more than willing) to work with statistical formulas and methodologies all day. So when our clients need clear, actionable insights based on complex thinking – or a compelling Game of Thrones fan theory – they know Tyler is their guy.
Will Claflin
Anyone can tell a story. But how many people can capture that story on film, edit it to perfection and write the music that will bring the story to life? Will can. As a thought leader in our digital department, Will helps our clients create emotional, shared experiences with customers. An accomplished musician, expert poker player and a filmmaker since the age of 8, Will is as captivating himself as the stories he so deftly tells.
Want to see yourself here?
We're always on the lookout for fresh faces to join the team.