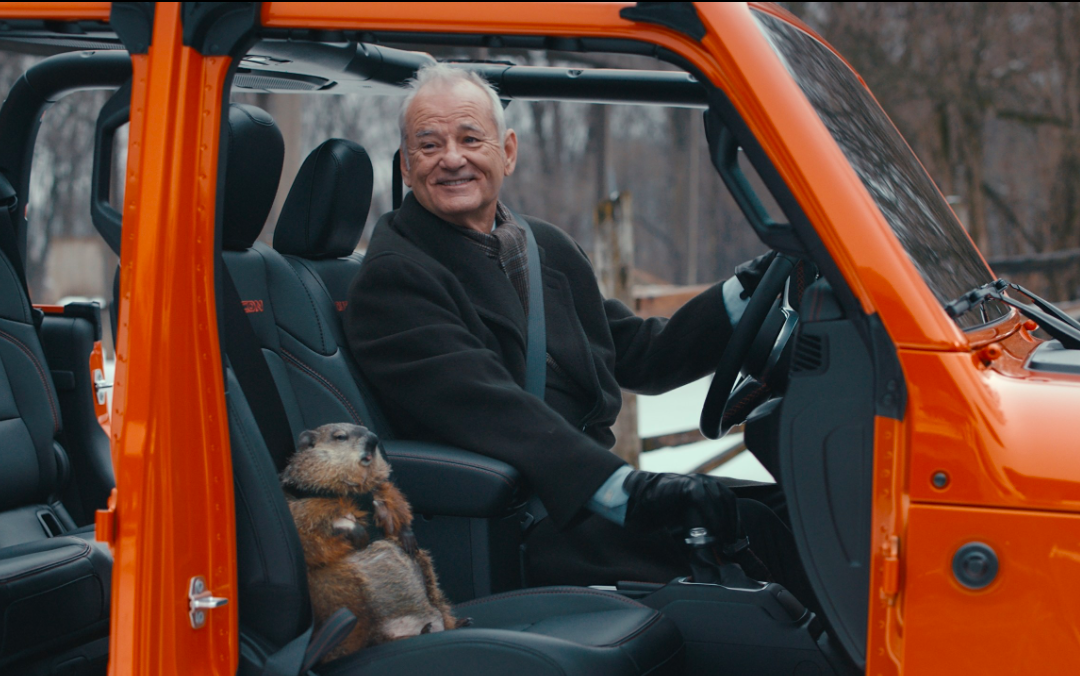 Jimmy G and the 49ers aren't the only ones lamenting what could have been in Super Bowl LIV.  And most of those still cringing are brand names you'd recognize.
Lots of advertisers nailed the prestigious and expensive commercial breaks with emotion (Google) or humor (Hyundai's Smaht Pahk). According to our own internal poll, no one did it better than Jeep with its Groundhog Day spot. They kept audiences engaged instead of sending them running to the kitchen for a refill. A few used social media really well in their strategy, like Tom Brady teasing for Hulu. 
But lots missed the mark, leaving viewers either confused or bored. And when you're spending nearly $6 million per spot that's not the result you're looking for.  Overall, our team saw lots of missed opportunity.
"I'd file much of this years crop under 'Trying Too Hard.' Too many brands opted to try and be as '

weird' 

as possible, under the mistaken belief that 'weird' is what makes ads stand out. Truth is, weird is just, well, weird. And while a bizarre spot might spark a water cooler conversation or two on Monday, making people feel like they must be missing the joke is never a great strategy for a brand that wants to win over hearts and minds."  – Steve Angel, SVP, Director of Strategy 
"

The Google

 

spot ripped my heart right out of my chest and left me in actual tears.

I loved the Hyundai commercial. But because it got so much play here in Boston before the game the surprise factor was lost. That matters. So,

Hulu

took the cake for me. Tom Brady's cryptic tunnel instagram post was the shot heard around Pats nation.

Is this it for Tom? Is he walking forward or backward?

As soon as that black and white shot hit the screen, anticipation grew and I dropped my chips as Tom broke the news that…Hulu has live sports. It was smart, relevant and we ALL sat up and paid attention.  What more could an advertiser ask for?

" – Lizzie Manley, Senior Account Executive
"Groundhog Day. Bill Murray. Great movie. Fun product premise. A live groundhog. All on Groundhog Day. Bravo. And when it came to the game, I would not have changed a thing." – Grant Pace, Executive 

Creative

 Director and our resident Chiefs die-hard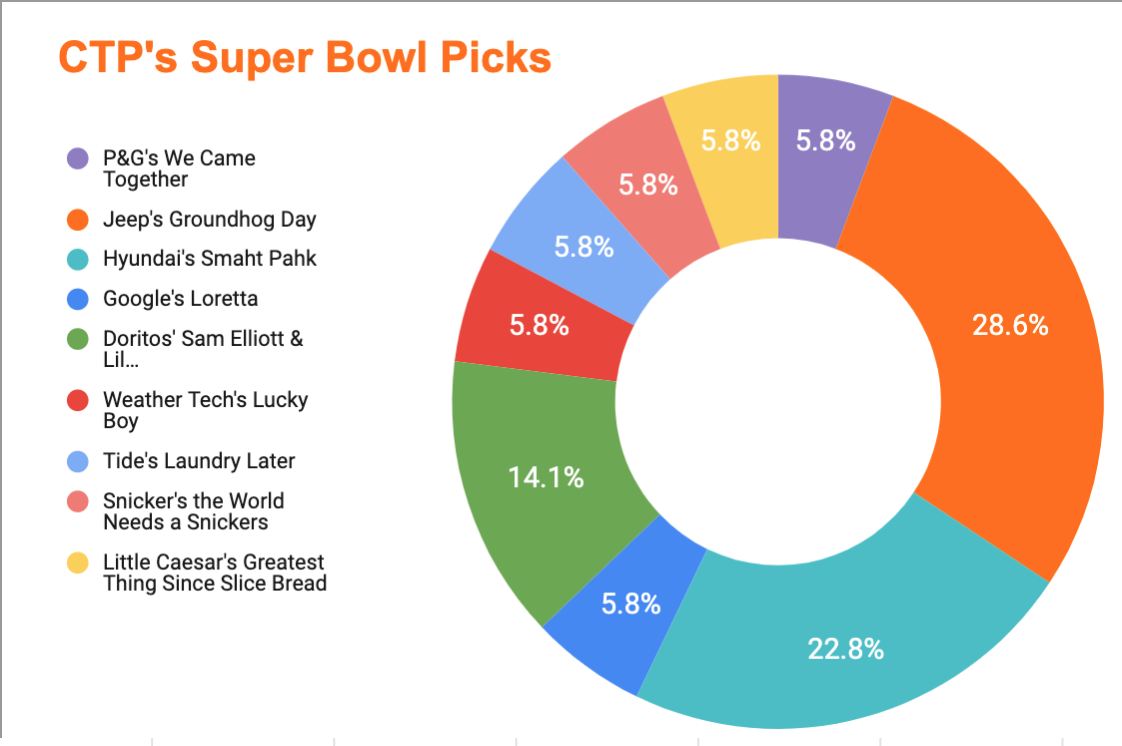 "My personal favorite was the Cool Ranch Doritos ad with Lil Nas X and Sam Elliot. The concept actually leveraged the star power appropriately and was just plain fun. Mustache worm for the win. But overall I was expecting more from advertisers. There were lots of celebrities but I don't think brands got much creative bang for their buck. Molly Ringwald hawking avocados? If they didn't use her name would anyone know it was her? Sabra and P&G flooded their ads with

 celebrities but the spots moved so fast it just felt crowded and confusing.

" – Allison Spitaels, Senior Designer
"It was really difficult for me to buy in to Verizon's ad leveraging first responders. Just last year
they throttled data during the California wildfire emergencies, hindering the fire departments' ability to communicate. This tweet is a little extreme, but it summed it up for me. It should be noted that I'm a Verizon customer." – Chris Vartanian, Project Manager
"It felt like a lot of the trend was let's slap a celebrity in our ad and people will like it. Little regard for concept, just, how much money can we throw at this?  Misses, for me: Peanut rebirth, Maisie Williams inexplicably sings Let It Go for Audi, P&G's convoluted spot referencing all their past brands' campaigns. Classic marketers talking to marketers. Hits, for me: Tide is always so smart (ironically, a P&G brand). I loved the running gag with Always Sunny's Charlie Kelly, I'll do it later. Cheeto fingers Can't Touch This: fun and dumb and entertaining, rooted in a relatable idea. Celeb there for a reason." – Alex Nelson, Associate Creative Director
"The GOAT is at it again, and this year it's not on the field.

 Tom Brady's partnership with Hulu was nothing less than well timed and well planned throughout this short campaign. This big puzzle was truly a roller coaster of emotions – starting with his mysterious Instagram post through the big reveal."

– Courtney Bombardier, Social Media and Content Specialist