The Olympics remains one of sports' great spectacles, a chance to celebrate amazing athletic achievements and years of dedication. For those of us in New England, there are some great stories to follow (more below). But this edition of the Games will be conducted under the biggest cloud in perhaps a half century, overshadowed by COVID-19, a diplomatic boycott and issues of human rights particularly the fate of the Muslim Uyghur minority in Xinjiang.
As you tune in over the next fortnight, we pulled together a primer on the competition, controversy and impact (including climate change's effect on future Winter Games).
2022 Beijing Winter Olympics: Answers to Some Big Questions
The New York Times 
How will the Olympics deal with the coronavirus? What happens if athletes protest China? Will there be boycotts? Here's what we know.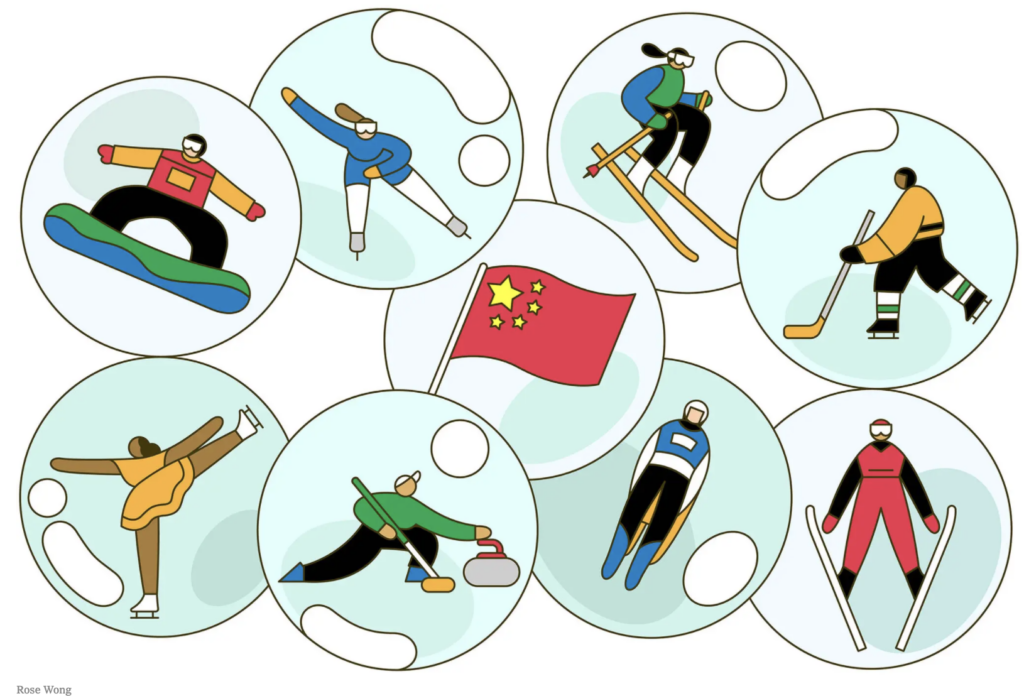 All 15 Winter Olympics Sports: A Full List of 2022 Events
NBC Sports 
How many sports will be held at the Winter Olympics this year? 
Meet the New England athletes who will compete for Team USA at the Winter Olympics
Boston Globe 
There will be athletes with ties to New England. Men's and women's hockey represent a significant portion of the list because of New England's status as a hotbed of youth hockey and the home of elite college programs.
At the 'Logistics Games,' Just Arriving Is a Victory
The New York Times 
Wrestling P.C.R. tests, QR codes and a ticking clock, officials tasked with getting teams to Beijing say planning is the Olympics' newest high-stakes event.
Beijing 2022: Life inside the Winter Olympics bubble
BCC 
Robots serving drinks, temperature-controlled sleep pods and disinfectants everywhere.
An Olympics like no other: Can sports overcome the controversy of Beijing 2022?
CNN 
Defying a raging pandemic and months of international controversy, the 2022 Winter Olympics officially opened as scheduled in the Chinese capital on Friday night.
As the Olympics open, China seeks the limelight but warns against criticism
NPR
This diplomatic boycott by the U.S. and several other Western countries is symbolic — the athletes from all these countries are still competing.
What a diplomatic boycott of the Winter Olympics means
AXIOS
Here's a look at what the diplomatic boycott means in practice.
Just 6 Months After Tokyo, NBCU Tackles Another Olympics Marketing Challenge
AdWeek
Winter Games campaign includes cross-country activations and promotional spots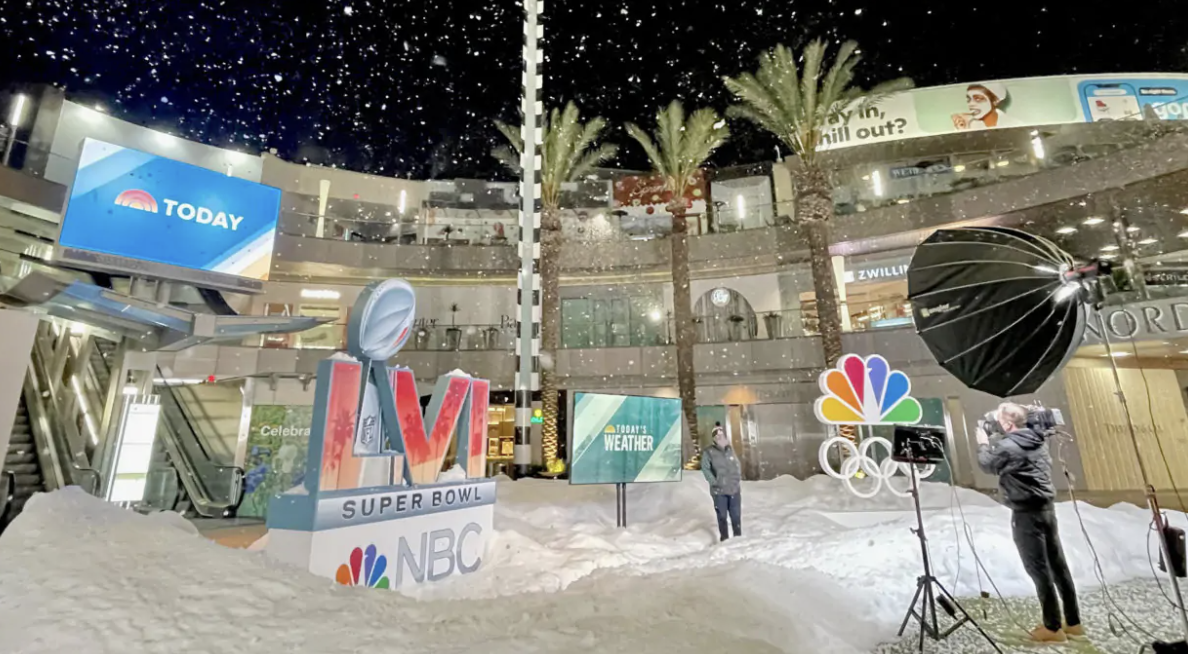 Yes, You Can Enjoy the Olympics and Still Criticize the IOC and China
Sports Illustrated 
There are many reasons to feel troubled by the 2022 Winter Games in Beijing, but the athletes and competition are worth your attention.
How the Olympics Could Affect the Stock Market
The Wall Street Journal
Studies show that losses or sports events have an investing impact—another way that our moods can mess with financial success.
Could the world become too warm to hold Winter Olympics?
NPR 
Climate change threatens future Winter Olympic Games because their locations would be too warm to host the events, a new study has found.