2020's uncertainty is shifting to school and sports. Back-to-school and back-on-the-court/ice/field are arriving, and they're presenting opportunities and challenges – as well as complete unknowns for marketers. One thing we do know is that Morgan Freeman has an amazing voice; New York's about to find out how influential it is.
Here are our seven favorite stories from the past week.
Back-to-school advertising activity drops 50% from last year, study says
Marketing Dive
With the return to school still unknown, many consumers are hesitant to spend the money on back-to-school (BTS) shopping. In response, major brands like Staples, Target and J.C. Penney are slowing down their BTS advertising. Take a look at this Marketing Dive brief to see what brands are doing differently this year.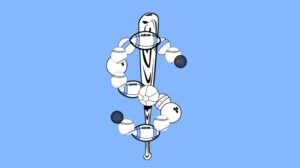 'The billion-dollar question': What will happen to advertising dollars if sports go on a coronavirus hiatus again
Digiday
Sports are back. The MLB opens its season on July 23. The NBA will resume play on July 30, followed by the NHL's return on Aug. 1. And the NFL is expected to start its season in September. However, with the number of coronavirus cases on the rise — including 59 NFL players that have tested positive — there remains the potential that major sports leagues return only to go on hiatus again. 
Doritos kicks off football's return with UGC compilation ad
Marketing Dive
Doritos commercials and American football seem to go hand in hand, so it's no surprise that the chip company is turning to unconventional advertising for a surely unconventional season of football. The "Crash from Home" contest will allow fans to create and enter their own ads for a chance to air during a football game. Talk about utilizing customer loyalty!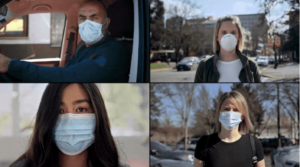 Will you wear a mask if Morgan Freeman asks you to? We're about to find out
Fast Company
The threat of COVID-19 isn't going away any time soon, so New York governor Andrew Cuomo launched a national awareness campaign to highlight the importance of wearing a mask called "Mask Up America." The ads are directed by Oscar winner Kathryn Bigelow and feature voiceovers by Morgan Freeman and Jeffrey Wright, with more to follow starring Robert De Niro, Jamie Foxx, and Ellen Pompeo.
Snapchat Launches Meditation Tool from HeadSpace, the First of its New Mini-Apps
Social Media Today 
Snapchat announced last month the development of its 'Minis' series, which are essentially mini-apps that allow enclosed experiences within the Snapchat app – there is no need to download anything new onto your phone. Snapchat launched its first Mini this week, partnering with Headspace to provide mindfulness and meditation tools. 
Boston Beer's CEO discusses Truly's 'anti-bro' approach to the hard seltzer wars
The Drum
This summer the famed question has become White Claw vs. Truly? There's no denying that the hard seltzer industry is booming – and it's not going away any time soon. David Burwick, CEO of The Boston Beer Company (owner of Truly), shares with The Drum his marketing approach and why Truly is less "bro" than White Claw.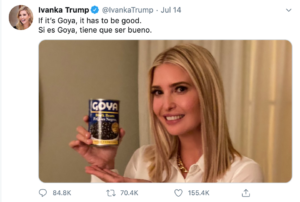 The Goya boycotts show us what matters to Americans
Vox
Social movements in 2020 have led to an increase in consumer activism and a drive to support companies that share similar values and beliefs. Brand boycotts, therefore, have arisen in this heightened political climate, the latest being against Goya, the nation's largest Hispanic food company.
Check back next Friday for another round-up of our top news stories of the week.