At CTP we believe in unlocking the power of a brand's human spirit to create a more relatable, meaningful connection between brands and people. When it comes to being authentic with their audiences, some brands get it, others don't. As millions celebrate Pride Month, we're looking at how brands communicate with LGBTQ+ community.
Pride Month has long been heralded as a time for queer expression and revelry to flow freely throughout the world. For Linkedin users, it's also known as the time when company logos get a tumultuous rollout for 30 days. While the use of rainbow imagery by brands is a testament to the major strides the LGBTQ community has made in gaining widespread acceptance across the US, these flashy gestures have left many queer consumers feeling underwhelmed. In a move that's been nicknamed "rainbow-washing," brands co-opt popular LGBTQ+ aesthetics in order to push products, without providing any concrete support or relief to the queer communities they're pandering to. In recent years, consumers have become increasingly disillusioned with brands who don't walk the walk, and this Pride Month, in the wake of increasing trans bigotry, many have noticed that June has felt a little bit less vibrant than usual.
In case you missed it (doubtful), last March, Bud Light got into some very hot water after commissioning a custom beer can donning the face of influencer Dylan Mulvaney. Mulvaney, who rose to social media stardom last year after documenting her day-to-day experiences as a transgender woman, posted a short video showcasing her beer can likeness, which soon became the subject of immense national scrutiny.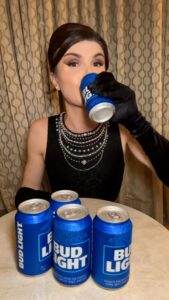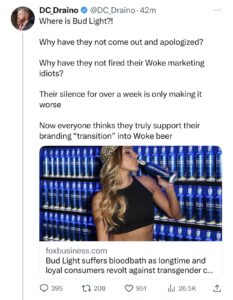 But all publicity is good publicity, right? Not exactly. The immense backlash for both Mulvaney and Bud Light has continued brewing even months after Mulvaney's post, with Bud Light sales dipping into record lows, resulting in their recent demotion to *2nd* most purchased beer in the country.
Within the company, Bud Light placed two marketing executives behind the campaign on leave, further muddying the brand's stance on LGBTQ+ rights. For queer consumers, who were the original target of the Dylan Mulvaney sponsorship, this retraction only raises more questions, and, in some cases, even more backlash.
Bud Light isn't alone. Target, for instance, following a series of violent threats, pulled trans-friendly underwear from its shelves last month, citing safety concerns for their staff. The retail behemoth still sells a variety of Pride-themed merchandise, but this withdrawal nonetheless sends mixed messages to queer consumers. Should they stop being loud & proud in the face of loud opposition?
But when a brand sees an issue – whether it's the environment or LGBTQ+ support – as intrinsic and not just marketing it is easier to stay the course in the face of backlash.  Our client Eastern Bank, for instance, has long taken a more human-centered approach to Pride, showing that true allyship runs much deeper than slapping a rainbow (or a trans woman) on a beer can. By committing itself to placing more money in the hands of underrepresented business owners, including those within the LGBTQ+ community, Eastern is one organization making a concrete difference to the folks they're aiming to represent.
——
"I'm concerned that if we don't have any pushback we're not pushing hard enough. We're not seeking to upset anyone, but we do want to make people uncomfortable if we believe they need to think more deeply about an issue."
Read his full 2019 interview with the Boston Foundation
——
So what can brands learn from the roller coaster ride of Bud Light and Target? Understand that if you take a stand, especially in this polarized environment, ask yourself how committed you are to that cause. Are you prepared for the blowback?
Bud Light wasn't. Eastern Bank was.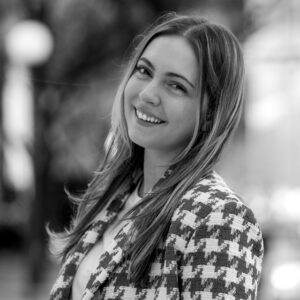 Anna Orlandi, Account Coordinator:
"Consumers are far more perceptive than some brands give them credit for. If we want to actually uplift inclusivity and a genuine commitment to equality, we have to remain vigilant in our marketing outreach. Pride Month isn't a trend we can cling to for more clicks — it's a time to authentically empower key voices and align ourselves with the community's needs in pursuit of lasting change."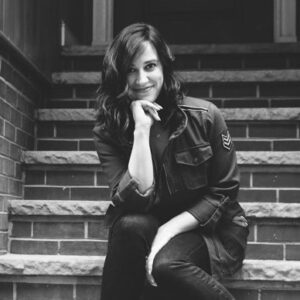 Nikki Peters, Account Director:
"Eastern Bank has been a long-time, devoted advocate for the LGTBQIA+ community. Their unwavering support and dedication to social justice and equality is one of the many reasons I feel so grateful we get to work with the Eastern team to develop such important and meaningful work together. Happy Pride!'"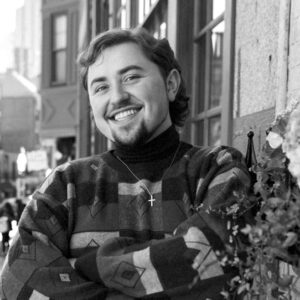 Nolan Spencer, Coordinator of Content and Culture: 
"The Bud Light situation is a prime example of queer 'visibility' falling short. Highlighting the trans community and shrinking away when the pitchforks come out isn't just cowardly, it's immoral. Don't trans folks have enough battles to face as it is? I'll stick with my Kylie Minogue Rosé, thank you very much."