The desire to belong, to feel like you're part of a community, is a basic element of the human experience. Modern life was already challenging this – before the pandemic amplified it. This week, we're intrigued by stories of those who are appealing to, building platforms for, or just diving into community. And, of course, the latest travails of social media communities (particularly Facebook) facing their own challenges.
Here are our nine favorites from the past week.
Shake Shack Is Building a Digital Community to Get Through the Pandemic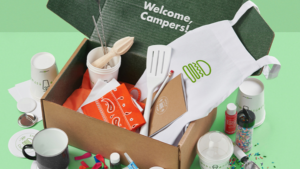 AdWeek
Created out of the challenges Shack Shack's employees are facing balancing work and family. Their latest community effort, "Shack Camp" brings together kids and those who are kids at heart through a box full of activities. 
Nike's latest pep talk to fans is a masterful montage to show the solidarity of sports
Fast Company
The sudden halt to live sports left every fan upset, but Nike captures the optimism and resilience of the sporting community perfectly in its new "You Can't Stop Us" series. Narrated by Megan Rapinoe and featuring videos of the most iconic sport scenes spliced together, this ad will surely give you the chills!
A Veteran Entrepreneur Spends the Pandemic Helping Out Newbies
Inc. 
Worried about startup founders gaining traction during these crazy times, Jamie Schmidt is lending a hand. She's giving them money, mentors, and her own hard-owned wisdom. 
New Name and Logo for Seattle Kraken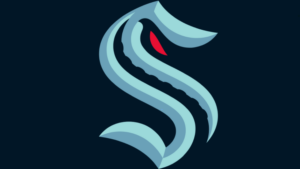 Brand New
The new hockey team in Seattle released its name and logo this past week and fans are now excited for what's to come next season. Along with the release of a new hype video, the team explains the name and logo and how they play into the history of Seattle. 
Here's Trump's Plan To Regulate Social Media
Forbes
President Trump has approached the Federal Communications Commission asking to relook at Section 230 of the Communications Decency Act. Passed in 1996, the act allows social platforms to moderate users' posts, but Trump thinks this is "really ridiculous, illegal, and, of course, very unfair!" This action comes after Twitter repeatedly fact-checked some of Trump's tweets. 
Employers are reconsidering workplace benefits for newly remote workers
Fast Company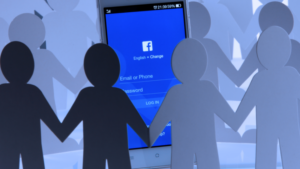 Since COVID-19 forced many workers out of their offices, employers have had to choose between delivering traditional perks to employees' homes, abolishing the in-person parts of their benefits programs, or reconsidering their approach to employee benefits altogether. As the world of employee perks evolves to meet the needs of a rapidly changing workplace arrangement, many of these changes are expected to become yet another part of the "new normal."
Digiday Reveals 56% of Advertisers Paused Facebook Spend in July
Search Engine Journal
Following the July Facebook boycott, all eyes are on the company's Q2 earnings. 56% of ad buyers said clients have paused advertising on Facebook due to the Stop Hate for Profit movement, but when asked how long they expect the pause to last, only 17% said it won't be until Facebook makes "meaningful changes." The vast majority had plans to resume by the end of Q3 or sooner. 
Sustainability demand has grown during COVID—and noncommittal brands may lose business
Agility PR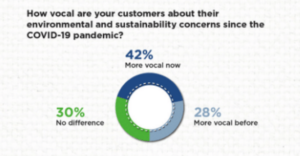 "It's clear that COVID-19 has caused economic challenges up and down the supply chain, but this survey shows that companies and their customers remain focused on sustainability," said Dr. Gary Adams, president of the U.S. Cotton Trust Protocol, in a news release.
Face masks in ads viewed favorably by consumers, study says
Marketing Dive
Consumers are starting to notice the appearance of masks in advertisements and they have mixed feelings about it. Because the wearing of masks has seemingly turned into a political debate, some viewers responded negatively to the sight of masks in an ad, but more often consumers have expressed positive sentiment.  
Check back next Friday for another round-up of our top news stories of the week.