At CTP we believe in unlocking the power of a brand's human spirit to create a more relatable, meaningful connection between brands and people. When it comes to being authentic with their audiences, some brands get it, others don't. Following Women's History Month, we're looking at who made a meaningful statement this month, and who left us shaking our heads.
Walking the Walk or Just All Talk?
Last month, we celebrated Women's History Month, and once again we saw a push from brands to align themselves with feminist policies. Past years have seen companies share employee highlights and commemorations of women's achievements, while others have crafted some… questionable tweets. 
Looking at a few of this year's campaigns we found that, as always, it was a mixed bag.
With a self-reflective take on the month and a goal to promote equity in the brewing industry, beer giant Miller Lite came out with a campaign lampooning its own misogynistic ads from previous decades. In the campaign video, narrated by comedian Ilana Glazer, Miller looks back on beer's own women-led history, laying out a plan to compost its sexist posters & leaflets from past years into fertilizer for female hop farmers. Miller has also pledged a hefty monetary donation to the Pink Boots Society, a nonprofit supporting women in brewing. By utilizing humor to take accountability for its own marketing mishaps, Miller has elevated this campaign from shallow trend-chasing into a challenge for competitors to address their own transgressions, calling attention to the impact women have in the history of brewing, and advocating for a more equitable future.
Conversely, Spotify launched a series of playlists highlighting different women in music in honor of Women's History Month. And… that's it. As the service has recently come under fire for poorly compensating the artists on its platform, wouldn't it make a larger impact to provide artists with equitable payments for their work? While Spotify CEO Daniel Ek clarified that the company pays royalties to distributors and record labels as opposed to individual artists, wouldn't it make more sense for the streaming giant to make a commitment to financially supporting those independent female artists on their platform, instead of just pushing for more streams? An artist payment policy update may have been a stronger action to support those whose artistry keeps 195 million users shelling out money for a monthly Spotify subscription.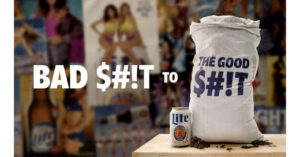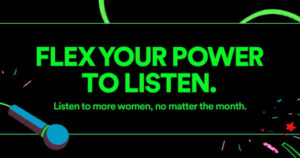 As with any marketing strategy zeroing in on social justice, the success (or failure) of a women-centered campaign is entirely dependent on the ability of that brand to follow through on the progress they're promoting. Otherwise, consumers will be quick to see through the facade and realize they're merely being pandered to. With Miller taking the strong approach of turning the spotlight onto its own shortcomings, their message became far more valuable. Miller's willingness to take responsibility for being a part of the problem, making a long-term commitment, and following up with a monetary donation are all signs of an organization that, at least for this month, put honest thought into how to make a difference. Spotify, on the other hand, merely shared statistics and conducted interviews about why they aren't paying independent artists, instead focusing their efforts on the grand abstractions of "transparency" and "visibility."
But what is visibility without tangible action? Women are plenty visible. They're over 50% of the population. Spotify is certainly not the only culprit here, but these organizations should be asking themselves, "How are we truly empowering the women whose work keeps our platforms running?"
While we may have to wait until next year to find out how these brands address that question, we looked to a few empowered women on our team for their thoughts on the increased acknowledgment of Women's History Month in advertising.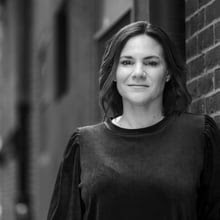 Alexis DeVilling, Senior Director, Integrated Marketing:
"What really moves the needle for brands are the stories about Women's History Month. Google celebrated by featuring women in all industries through their products, including Google Play (apps, games and books created by women), Google TV (31 Days of Women), YouTube (highlighting women creators), Women's Day Doodle on Google's homepage, and more. Their investment in educating and inspiring people through storytelling is so powerful and reinforces their commitment to DEI."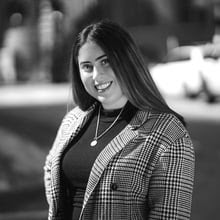 Olivia Soccio, Account Manager:
"Overall, I think brands have done a great job this month acknowledging Women's History Month. In the past, I've seen a lot of campaigns having to do more with beauty standards and ending that stigma, but this year I have seen a lot more acknowledging women in the workforce and giving back. One that stood out to me was the Bumble 'Make Your Move' campaign, which works with the non-profit Vital Voices to invest in women 'Next Movers' who support a variety of causes across the world."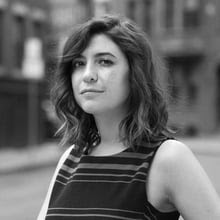 Dee Willman, Video and Broadcast Producer: 
"Because over 80% of purchases for households are made by women, I consider it smart to acknowledge Women's History Month in advertising. I also encourage the visibility it brings to women's contributions and impacts on culture and society, but words without actions can land flat. Women should be leading the decision-making processes and be visible for these campaigns. This empowers their contribution rather than nodding to it."