Amazon Prime or Walmart Plus? TikTok or Instagram Reels? Old favorites or new brands? Not only is choice on the rise – but consumers are experimenting – with more than 1 in 3 saying they purchased an unknown brand during quarantine. Big takeaway for marketers from The Week: the competition today isn't necessarily the competition tomorrow.
Here are our 9 favorites from the past week.
How to choose between Instagram's 'Reels' and TikTok
PR Daily
Many brands face difficulties choosing which video creation platform to focus on. On one hand, TikTok is entirely focused on sharing creative videos, and on the other, Instagram Reels is combined with other social content. Here, PR Daily gives an overview of what brands should consider when implementing TikTok or Reels into their social strategies.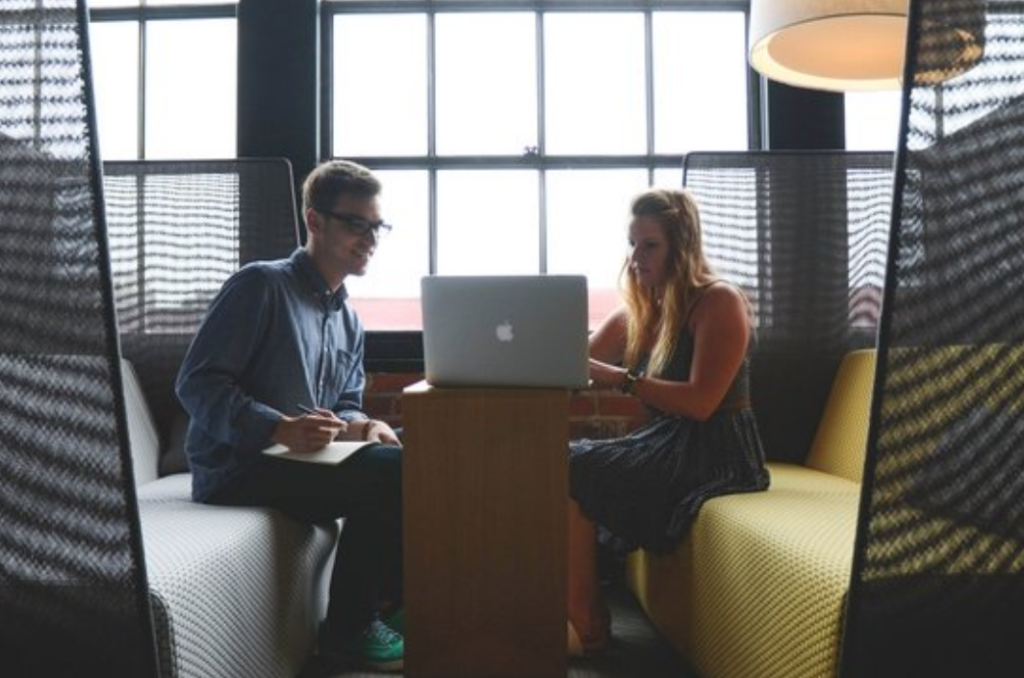 Consumers form loyalties to new brands they bought in quarantine, survey finds
Marketing Dive
A new study shows that consumers are testing out new brands during the pandemic, especially among the younger age range. 55% of people between the ages of 18 and 24 bought a previously unknown brand during quarantine, while only 27% of people aged 55 to 64 said the same thing. 
Artificial Intelligence In PR: Is It Science Fiction?
Forbes
Artificial intelligence (AI)  is being integrated into more and more industries, and while AI might be useful to curate social media and news content, it has yet to find its place in PR. According to a PR pro, AI takes away from the critical thinking, creativity and intuition that is required in the industry.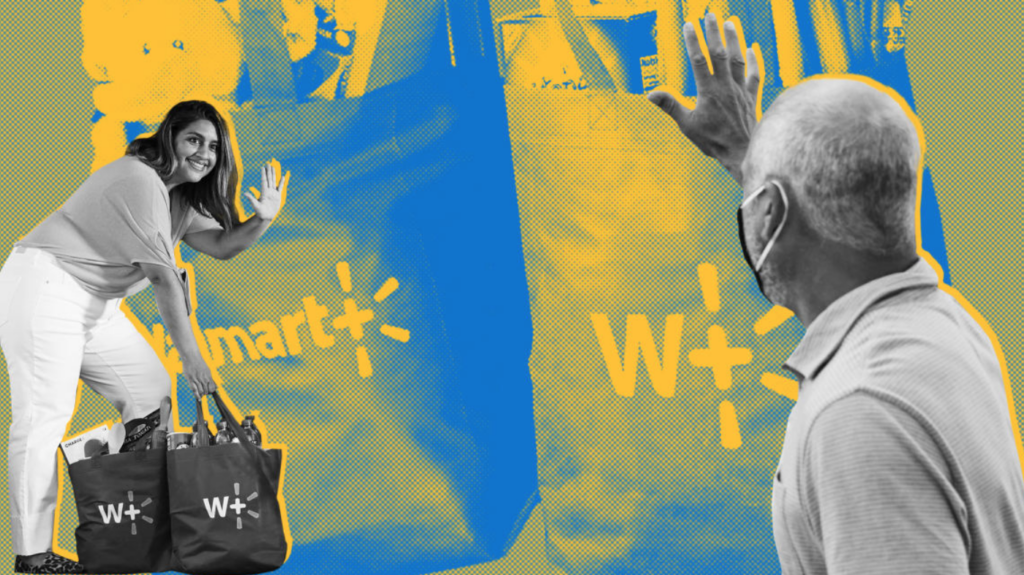 Walmart Plus is using your family-time guilt to get you to subscribe to its Amazon Prime rival
Fast Company
The Walmart Plus launch campaign seems to take a different turn than expected. Rather than highlighting what the subscription can do for you (free same-day delivery, mobile scan-and-go, 5¢ savings per gallon of gas, etc.), the ad spot focuses on the time that the subscription service saves you.
L.A. 2028 unveils dynamic Olympics logo, updated by athletes and celeb creators
AdAge
While the 2020 Olympics were postponed until next year, the city of Los Angeles is certainly wasting no time preparing for the 2028 games. The City of Angels Olympic and Paralympic Committee recently unveiled its official logo, featuring a morphing design created by athletes and artists to represent the diversity and creativity of L.A.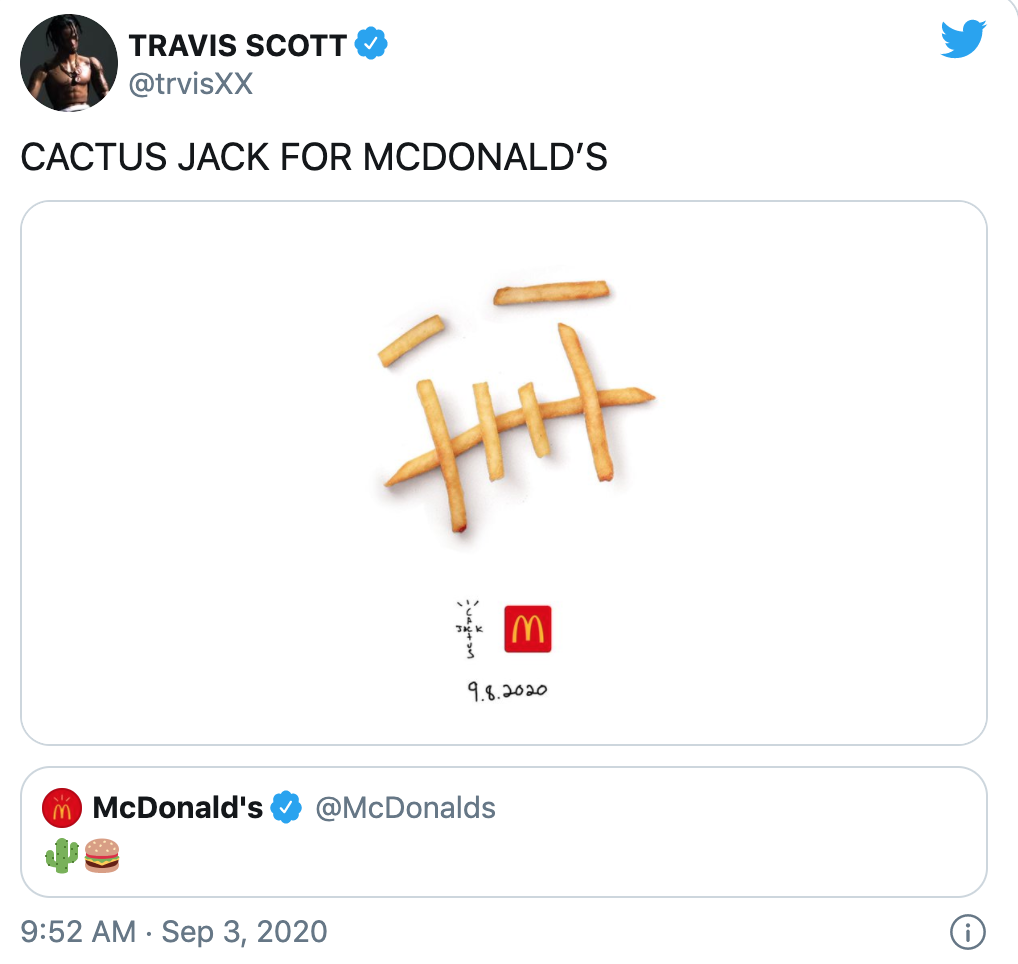 Rapper Travis Scott gets own McDonald's meal in 1st celebrity collaboration since Michael Jordan
ABC News
McDonald's is partnering with rapper Travis Scott for its first celebrity collaboration since 1992. The collab offers Travis Scott's go-to meal from the fast food chain, which includes a quarter pounder with cheese, bacon and lettuce, medium fries and a Sprite. The rapper has also designed custom apparel to follow the brand collab. 
Jelly Belly founder giving away 1 of his factories in Willy Wonka-style treasure hunt
TODAY
David Klein, the inventor of Jelly Belly, has a new golden-ticket idea based on "Willy Wonka and the Chocolate Factory." He announced a contest on social media where, after a series of treasure hunts, a winner will receive a key to his or her own candy factory. 
Uber brings its green rides option to the US
Engadget
In an attempt to improve its climate record, Uber has made Uber Green available in the US. The program offers rideshares in low- and zero-emission cars and incentivizes drivers with a higher payout and riders with Uber Rewards points. This is a move towards becoming a more accountable and transparent rideshare company. 
Use negativity at your own peril: Mars neuroscientist on emotional effectiveness
The Drum
Many advertisers focused on the negativity of the pandemic by including somber and emotional narratives. Neuroscientists at Mars, however, have found that ads with negative emotion can lead to bad results. The researchers suggest skipping short-sighted Covid-19 ads and focusing on long-term campaigns.
Check back next Friday for another round-up of our top news stories of the week.