Pool noodles. 
The Week never gave much thought to summer's cheap, ubiquitous, colorful toy. And then a particular blue one started popping up everywhere on our screens – courtesy of the savvy social team at Southwest. And it served as an unexpected, but ingenious reminder of the need for brands to create real, authentic connections with their customers. Finding ways to be parts of their lives, not interruptions to them.
So this week, as we pull those noodles out of the shed and drop them in the pool, we take a look at brands who are creating loyalty and growth by creating simple, human connections.
Here are our picks of the week.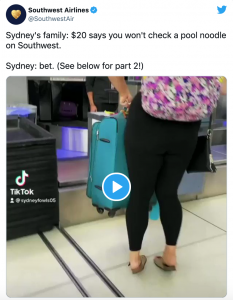 This College Student Just Went Viral for Flying Southwest With Her Pool Noodle
Thrillist 
Southwest had the *perfect* response to her TikToks documenting the pool noodle's travels.
The Key to Pivoting From Pandemic Recovery to Profitable Growth
AdWeek 
Shift from a position of customer-focus to customer-obsession to future-proof your business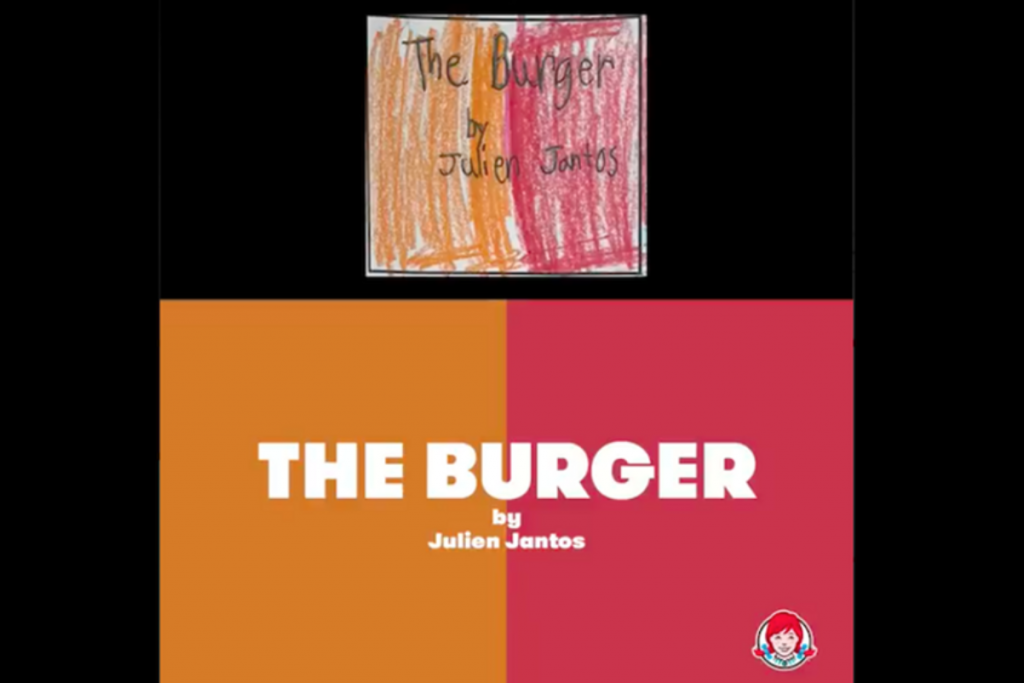 Wendy's creates ad within 7 hours based on young fan's idea
Campaign 
The brand reacted swiftly after Julien Jantos' mom tweeted his idea for a Wendy's commercial called The Burger.
15 Clever Ways To Get Customers Involved In Marketing Efforts
Forbes 
Positive online reviews, user-generated feedback, comments and content are all invaluable for building credibility and authority in your space. What if you could purposefully integrate your happy customers' satisfying experiences with your offerings directly into your messaging?
Heinz, Burger King reward Waze users driving at the speed of ketchup
Marketing Dive 
Heinz is partnering with Burger King and navigation app Waze to dish out free ketchup and Impossible Whoppers to Canadians stuck in summer traffic who are driving at the same speed as its slow-pouring condiment (0.045 km per hour), per a press release.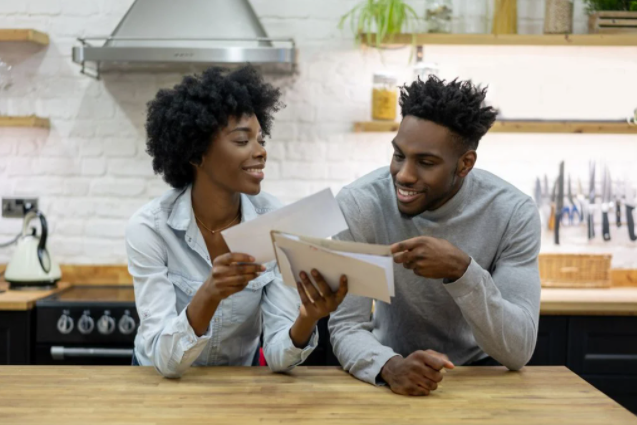 A marketing movement: direct mail is on a hot streak 
AdAge
At a time when digital is top of mind for advertisers—and rightly so, with its powerful place in all our lives—one of the most established, tactile, and proven media platforms has enjoyed a resurgence: Savvy brands are casting direct mail in a key role in their marketing arsenals.
Why Magazine Covers Are Making A Comeback
AdWeek 
Designers can thank newsstand sales
Feeling overwhelmed about life picking up again? Try implementing 'microsteps'
Fast Company 
These small, science-backed steps can help us build habits that significantly improve our lives, writes Arianna Huffington.
Here's everything that's wrong about pitching and how the agency world can fix it
The Drum 
With mental health being a top concern for the industry, Anthony Young, co-founder of The Digital Café, says it's time to look at the impact too much pitching is having on teams at agencies.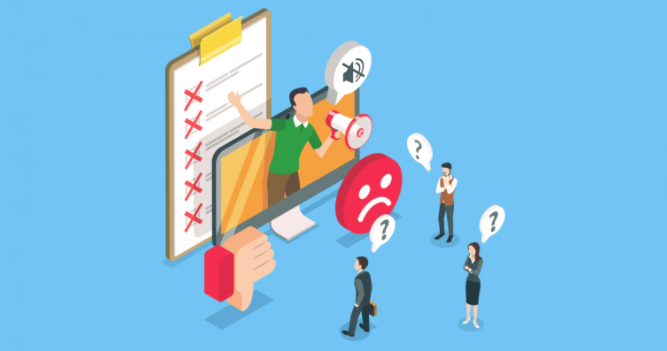 Top 10 Worst Marketing Disasters of All Time
Search Engine Journal 
We all make mistakes, but these 10 top marketing disasters take the cake. See how top brands stepped in it — and how to avoid a similar fate.
'It can easily spin out of control': Confessions of a freelance creative on the rise of scope creep
DigiDay 
For the sake of the relationship, freelancers have to find a way to navigate repeatedly being asked to do work outside of the scope — a common occurrence in advertising often referred to as "scope creep"; freelancers as well as agencies deal with it — and getting paid for that extra work without upsetting their client. 
The Top 3 Reasons Consumers Read Blogs & How to Attract Them in 2021
HubSpot 
But, while blogging has been known to help brands boost leads, SEO, and credibility, many busy marketers might still worry that blogging's effectiveness could be losing steam.