They say you should add more yellow to your life. The research suggests it conjures thoughts of sunshine, warmth, cheer and happiness. And while April always has a yellow tinge to it, with the forsythia popping and the daffodils breaking through, this first week has been extraordinarily yellow-happy. Baylor winning its first national title on Monday night. The Masters and its infamous yellow logo on display all week. And the Red Sox with those, well, yellow jerseys.
If that hasn't been enough to turn your mood, the weekend (and perhaps a nice golden ale) is just a few hours away. And with it, a yellow-themed edition of our favorites from the week.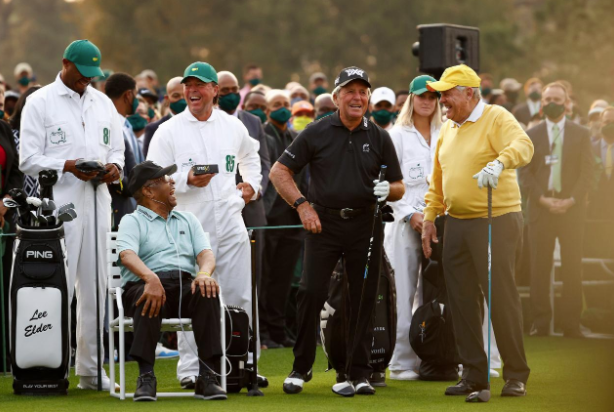 Masters 2021: Did Gary Player's son attempt guerrilla marketing during Lee Elder's ceremony?
Golf Digest 
In a tournament packed with traditions, the Honorary Starters Ceremony at the Masters is arguably its most cherished. This celebration was especially poignant Thursday, as Lee Elder, who broke the tournament's color barrier in 1975, was recognized for his courage and efforts as a trail blazer, joining Jack Nicklaus and Gary Player for the event's opening tee shots. Touching as the moment proved to be, in the hours afterward fans took to social media to express frustration at the perceived actions of Gary Player's caddie during the festivities.
Why growth of women's sports coverage and advertiser interest is bogged down by small steps forward
DigiDay 
Coverage of women's sports has not historically attracted the same level of advertisers' interest or media coverage as men's sports. Inhibitors include lagging efforts by publishers in this space, a dominance of men in sports media and a struggle to convince advertisers of the value of aligning with content beyond big sports events. But progress is being made, albeit slowly.
The Players' Tribune Expands to Japan, Eyeing Its Untapped Sports Market
AdWeek 
While sports have not yet returned to their pre-pandemic normal, the media that cover them are making plans for the day they do.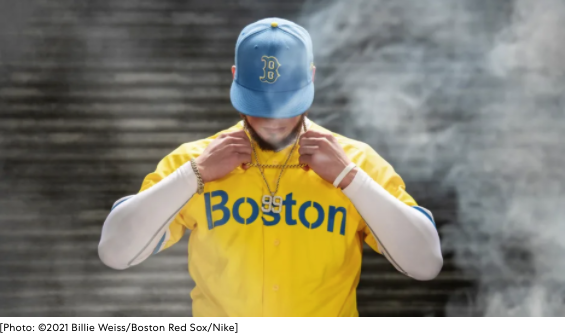 Nike throws tradition out the window with bold, new Boston Red Sox uniforms
FastCompany 
Close your eyes, and conjure the Boston Red Sox. You probably see a pair of red socks, of course, and possibly a blue Boston "B." For one of the most storied teams in baseball, these are timeless icons synonymous with history and tradition.
How Ryan Reynolds' Marketing Agency Keeps Making Viral Hits
Entrepreneur 
Ryan Reynolds' marketing agency, Maximum Effort, regularly delivers viral hits. The trick? Bring people together.
Why Facebook's $750 million media review has agencies buzzing 
AdAge 
Facebook's global media review is sure to be one of the most talked-about deals in the ad world for the next year, as agencies navigate potential conflicts and politics in the quest for the $750 million account.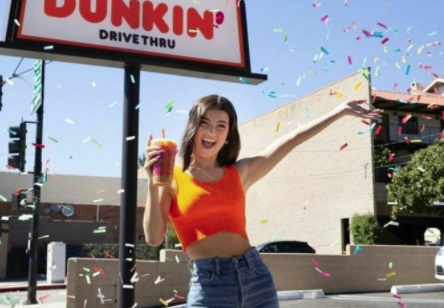 The stage is set for brands to jump on TikTok's influencer marketing boom
The Drum 
After a lockdown-fueled rise in popularity, influencer spend is booming on TikTok So, what do brands – and their agencies – need to know about partnering with creators on the burgeoning platform?