While it may have been a (mostly) mild winter, there's nothing quite like spring. The Week's dreams of shorts and the beach and backyard burgers seem a little more real. Alas, before the fun comes the other side of the season and that age-old ritual: spring cleaning. Time to deal with all those things that were put off all winter, declutter, organize and prep for what's to come. That applies as much for the home, as it does for the head (never mind for your cereal). With that in mind, we have a few suggestions for making this your next spring season.
Here are our picks of the week.  
How to rethink your purpose after COVID-19
Fast Company 
If you're feeling stressed-out as a leader, you're not alone. Even the most seasoned business leaders are finding that their training and experience haven't prepared them for the scale and speed of the challenges that have emerged in the last year. 
WTF can advertisers actually do with first-party data in Google's Privacy Sandbox?
DigiDay 
Even large agencies that spend millions of dollars each year with Google say they have only limited knowledge of how the company's Privacy Sandbox methods replacing third-party cookies will work. Advertisers will be able to use their own first-party data in some ways in relation to the Google-led methods, but the applications vary depending on which of the methods they use.
It's time to start designing for the future
Fast Company 
Leaders across industries must rethink design and user experience. "You can't have disconnected, fragmented experiences right now," says Jeff Chow, senior vice president of product at digital product design company InVision. Businesses must work hard to create better employee and customer journeys, carefully considering how form will follow function amid practical concerns about safety and workplace efficiency.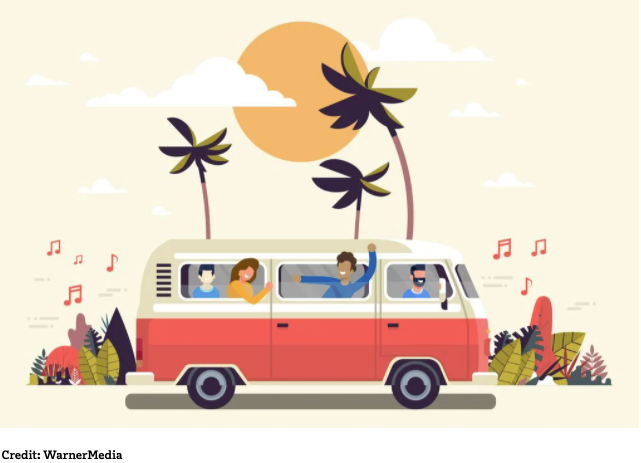 Addressing consumers across a new consumer journey 
AdAge 
If 2020 taught us one thing as marketers, it was how the power of personal connection can create authentic experiences that connect brands to consumers in contextually—and culturally—relevant ways.
Media Innovation Round-Up: AR shopping, NFT validity and Clubhouse potential
The Drum 
Marek Wrobel talks through the 'new and shiny' things and their role in the ever-evolving marketing mix. This week he explores AR shopping and brand building experiences, NFT, the potential of voice and Clubhouse for brands.
What Can We Learn From Cinnamon Toast #ShrimpGate?
AdWeek 
I've been working in social media for the last several years and I'm no stranger to crisis communications, but this specific scenario was definitely new. The tweeter detailed how he found two cinnamon sugar-coated shrimp tails in his cereal box after having eaten a bowl. Before I read the rest of the thread, I immediately knew this could go only two ways: The conversation would quickly move offline thanks to a well-oiled response plan with the snafu quickly fading into obscurity, or it would become a total PR nightmare.
Demi Lovato Filmmaker: To Make Great Branded Content, Follow the Super Bowl Rule
Inc. 
Producer and entrepreneur Michael D. Ratner explains how to build an engaged audience by making content people can't get enough of.
A Guide to Optimizing for Google News, Top Stories, and Discover
Search Engine Journal 
Google's new features open up opportunities for visibility. Here's how to optimize your content for Google News, Top Stories & Discover.