Many of you might be on vacation this week (take in a run or some rays for The Week, if you could). Hopefully, you're relaxing and recharging and getting ready to (literally and figuratively) plow through the remaining winter weeks.
It's in that spirit that we have a different offering of stories this week. Whereas most of our focus has been, and will continue to be, on communications strategies, tactics and best practices, we're looking a little more holistically this week. Insights that can help you grow, beyond the work itself. So whether you're sipping cocktails apres or by the pool, these may – these should – offer some inspiration without pulling you back into the work.
Here are our picks of the week.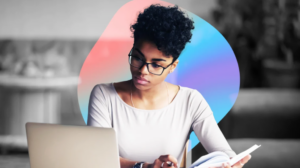 Fast Company 
Peak performance is a state of consciousness where you're in a rapt moment of attention, totally absorbed and focused on the task at hand. Everything else disappears, and time seems to pass quickly. Often called "flow" or "the zone," it's a state where your mental and physical performance goes through the roof.
Inc.
Mursion, a San Francisco company, offers VR-based training to help employees improve their people skills. Through interaction with avatars in A.I-generated scenarios, managers can learn to give constructive feedback, salespeople can work on negotiating skills, and so much more. Learn more about the potential future of workplace learning.
Fast Company
Will this winter ever end? Having to spend extra time indoors to prevent the spread of COVID-19 and its new variants can make the season feel even more isolating. And, though the days are technically getting longer, spring feels far away, thanks to the polar vortex affecting much of the country.
Fast Company
The elements that gave us a sense of separation and compartmentalization—commuting time bookending the day, different routines on weekdays vs. weekends, etc.—are largely gone for many people, Ng says. As a result, we need to find our own ways to create some of these separations in ways that suit our own circumstances, he says. Here are a few simple moves that may help you find some boundaries again:
Agility PR
Warren Buffett once said, "It takes 20 years to build a reputation and five minutes to ruin it. If you think about that, you'll do things differently." Jared Kushner and Ivanka Trump might have listened to Buffet's sound advice during their time in the spotlight.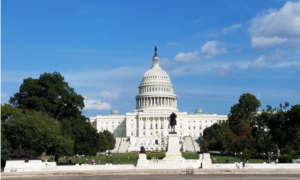 PR Daily
Empty rhetoric has incredible power—to demoralize. Whether in a townhall or one-on-one with a manager, we want our leadership to convey conviction, connection and an ability to deliver on those commitments. Here are the 5 best ways to achieve confident rhetoric in speeches.
Inc.
It's been months since summer 2020's Black Lives Matter protests. Here's how companies can remain committed to diversity and equity initiatives