The count is on. And on. And ongoing. If you're like us here at The Week – you're looking for distractions and inspiration between hitting 'refresh' on poll maps. Thankfully, marketing news is always there to keep us on our toes. This week, we're taking notes from Great Big Story and Netflix, taking inspiration from election creative jumping into 2021 trends, and thinking about what the results (when they come) would mean for our industry.
Here are our 9 favorites from the past week.
How a Biden or Trump Win Could Reshape Marketing, Media and Ad Tech
AdWeek 
While Republican and Democratic partisans dig in until the final votes are counted and battleground states are called for one candidate or the other, Adweek editors checked in with observers across a variety of business segments to get a sense of what impact a re-elected Trump or incoming Biden administration would have on the regulatory and cultural environment of companies and consumers.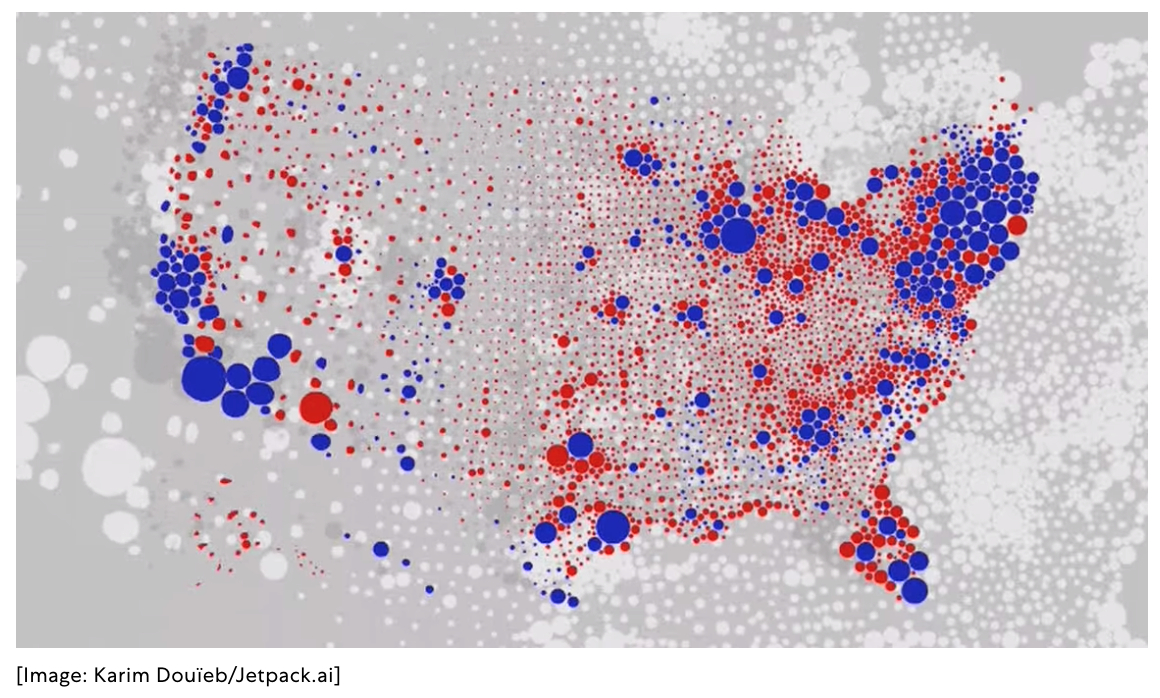 U.S. election maps are wildly misleading, so this designer fixed them
Fast Company 
"The GIF was making the point, it's not just about a system—it's about people. That's what's most important," says Douïeb. "It's an insult if you just say, 'This is our country, and it's all red.' It doesn't represent anything. That was the point."
Experts Predict Top 10 Social Media Trends for 2021 [Infographic]
Social Media Today 
Given the events of this year, it's seemingly impossible to predict what might be coming next, but there are some clear trends and shifts emerging, which will impact how we conduct our marketing activities moving forward.
'Two very, very different companies': Why CNN's Great Big Story failed to survive
DigDay 
With the backing of CNN and the resources of WarnerMedia's sales organization, Great Big Story would appear to have been born with a silver spoon in its mouth and insulated from the financial struggles any fledgling media company would usually face. Instead, its business was burdened by bureaucracy.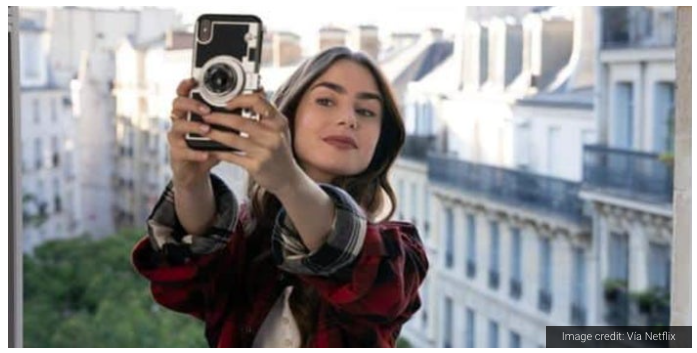 'Emily in Paris': The 3 mistakes in digital marketing of the Netflix series
Entrepreneur 
From the sets, through the scenes of cosmopolitan Parisian life and culminating in the protagonist's career in Social Media , this series is definitely the dream of many. But focusing on marketing and social media, is what the series tells us true? Today these three errors that all Social Media Managers should have recognized.
Red Bull takes annual dance competition to TikTok
Mobile Marketer 
As a virtual replacement to live events that Red Bull typically hosts in dozens of cities worldwide, the TikTok dance competition is another sign of how experientially-minded marketers are adjusting their operations to better fit the digital world.
LinkedIn Launches Company Engagement Report For B2B Marketers
Search Engine Journal 
LinkedIn's new Company Engagement Report is rolling out now and offers data to help B2B marketers understand if they're reaching the right audiences. The Company Engagement Report brings together a variety of metrics that show how engaged key audiences are with business.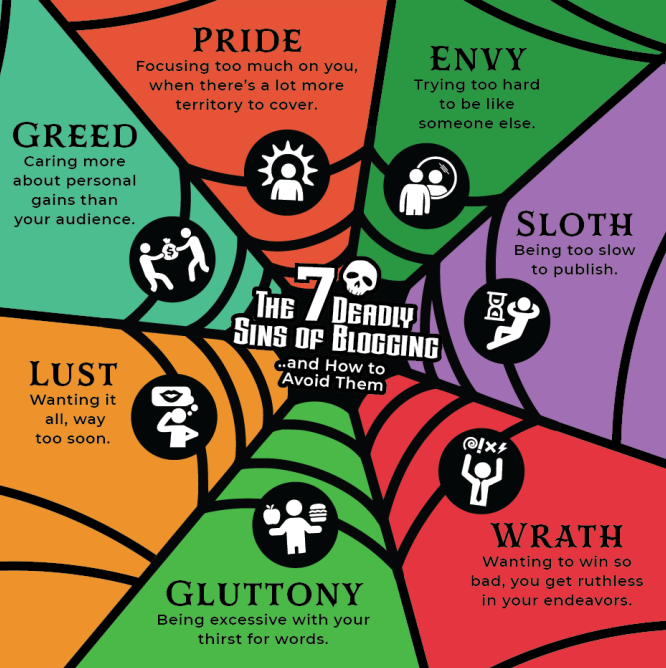 The 7 Deadly Sins of Blogging and How to Avoid Them
Cision 
Being a serial writer is a demanding and mysterious craft. To succeed, you must constantly ooze creativity and new ideas – all while learning new tricks to keep up with the competition. The effort it takes is sometimes more frightening than thrilling, unless you're willing to face your fears and challenges head-on.
How to pursue and prioritize mentoring amid COVID-19
Ragan's PR Daily 
Mentors reinforce confidence by providing a calming presence during difficult times. They help younger workers hone their skills and provide guidance for career adjustments. They're instrumental in developing the organization's internal talent and future leaders.

Check back next Friday for another round-up of our top news stories of the week.