The Week's trying to get into the Halloween spirit (Reese's full size, if you're asking) and intrigued by some of the campaigns trying to pull us along. But we continue to wonder about change: what's here to stay or what's just experiencing a moment – and how marketers are tackling it.
Here are our 8 favorites from the past week.
Brands Resurrect Halloween With Product Launches & Digital Campaigns
Digital Media Solutions
Halloween is going to look very different this year – and brands have become more creative with their marketing strategies to account for these unprecedented times. This season, direct-to-consumer brands like Reese's, Hostess and ColourPop are implementing digital campaigns for new product launches.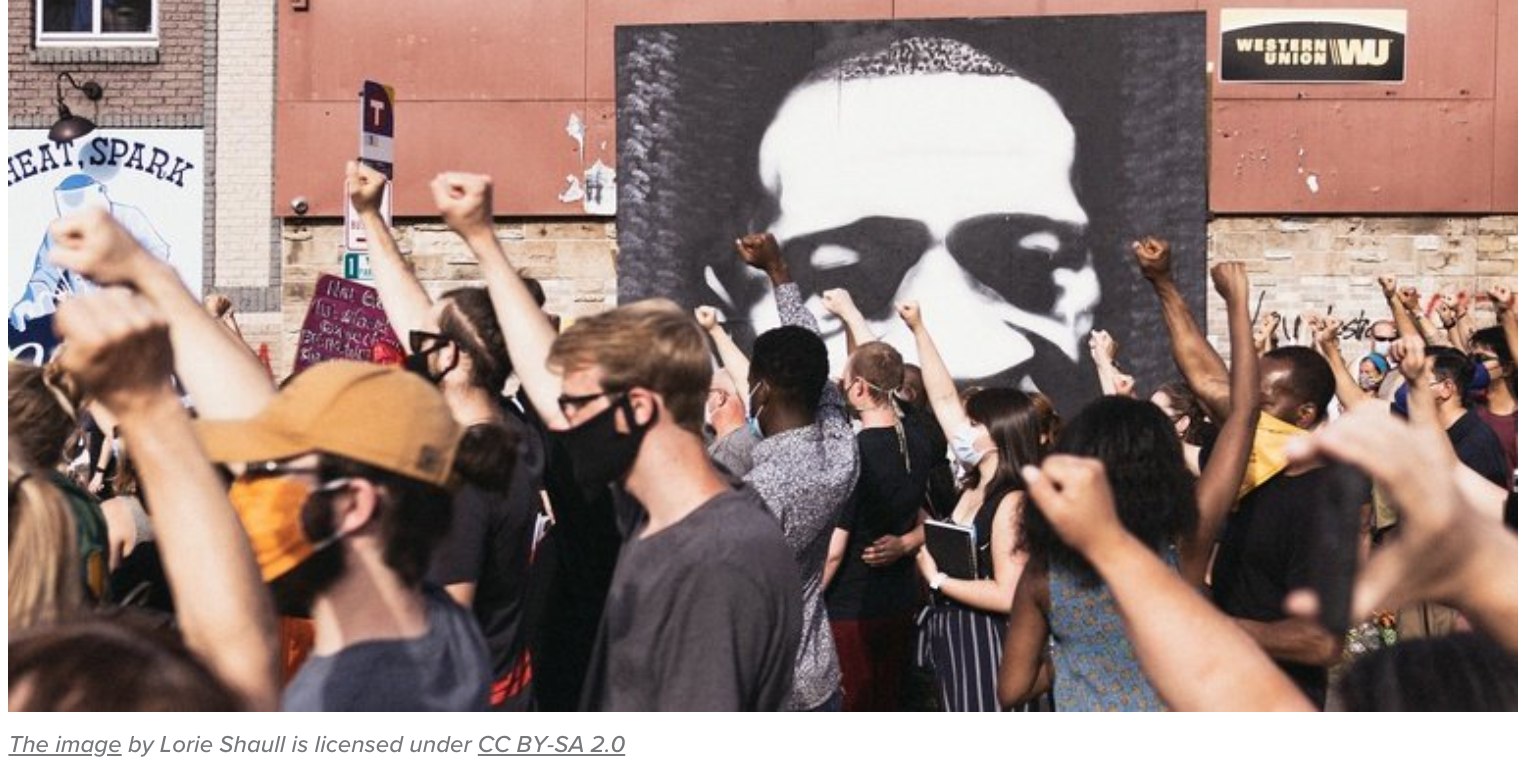 Is the ad world's push for racial justice a moment or a movement?
Marketing Dive
Global protests regarding racial justice and the murder of George Floyd have sparked change in the advertising industry. Brands and agencies have taken strong stances in support of diversity and inclusion in the workplace, but will the movement translate into real change in the long run?
Marketing WeWork office space in a 'stay at home' world
The Drum
After its 2019 IPO fiasco, WeWork faced yet another major problem in 2020 with remote work and social distancing. WeWork's communicators had to find creative ways to sell the idea of shared office space, a concept that was highly advised against for more than half of 2020.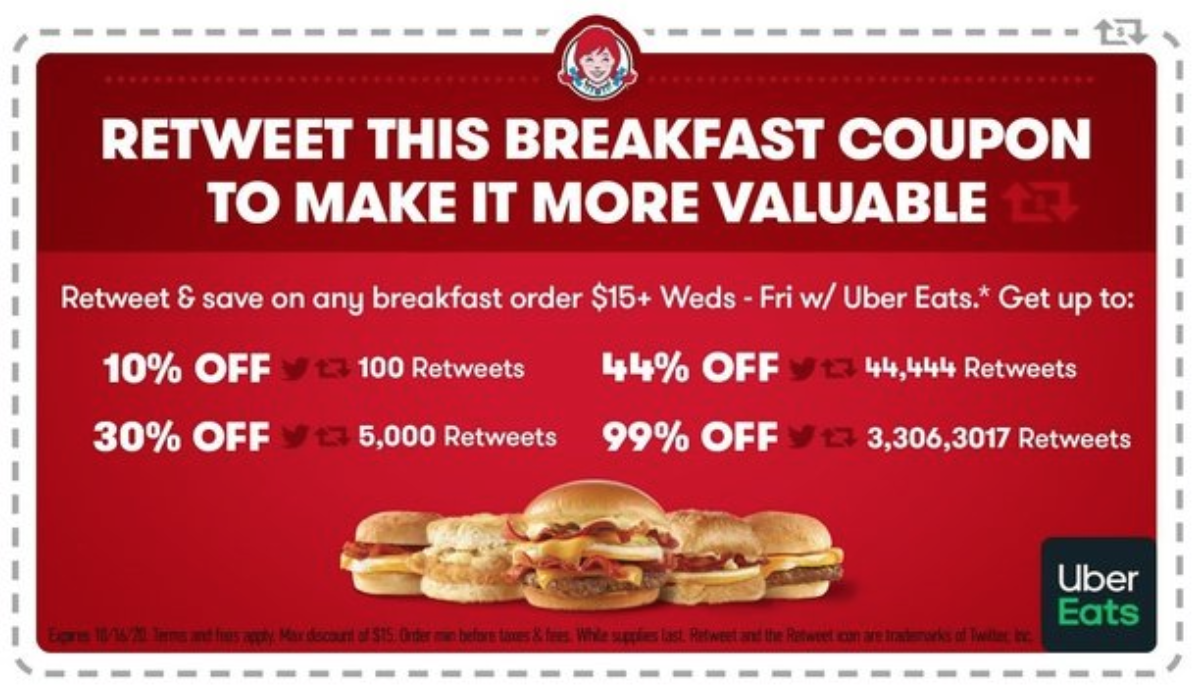 Wendy's coupon gets more valuable with each retweet
Mobile Marketer
This Wendy's coupon gets more valuable the more retweets it gets on Twitter. In a move with Uber Eats, Wendy's posted a coupon that gives a percentage off a $15+ order, the more retweets, the better discount. The coupon is a creative idea that utilizes the viral power of Twitter's retweet functionality. 
'Bring in the younger generations': Inside Travelers' influencer marketing strategy
Digiday
Upon first glance, influencer marketing might not be the first strategy you would think of for an insurance company. Travelers, however, is using social media influencers (comic book artists, musicians, lifestyle influencers and more) to expose insurance plans to younger generations as they start to reach a phase during which they start thinking about coverage. 
Should media relations wait during election season?
PR Daily
Public relations professionals know how difficult it is to secure media coverage for clients during the election season. Unless client news surrounds SCOTUS, COVID-19, racial issues, the economy or the election, the odds aren't in your favor. PR Daily tackles this dilemma and provides insight on addressing it with clients.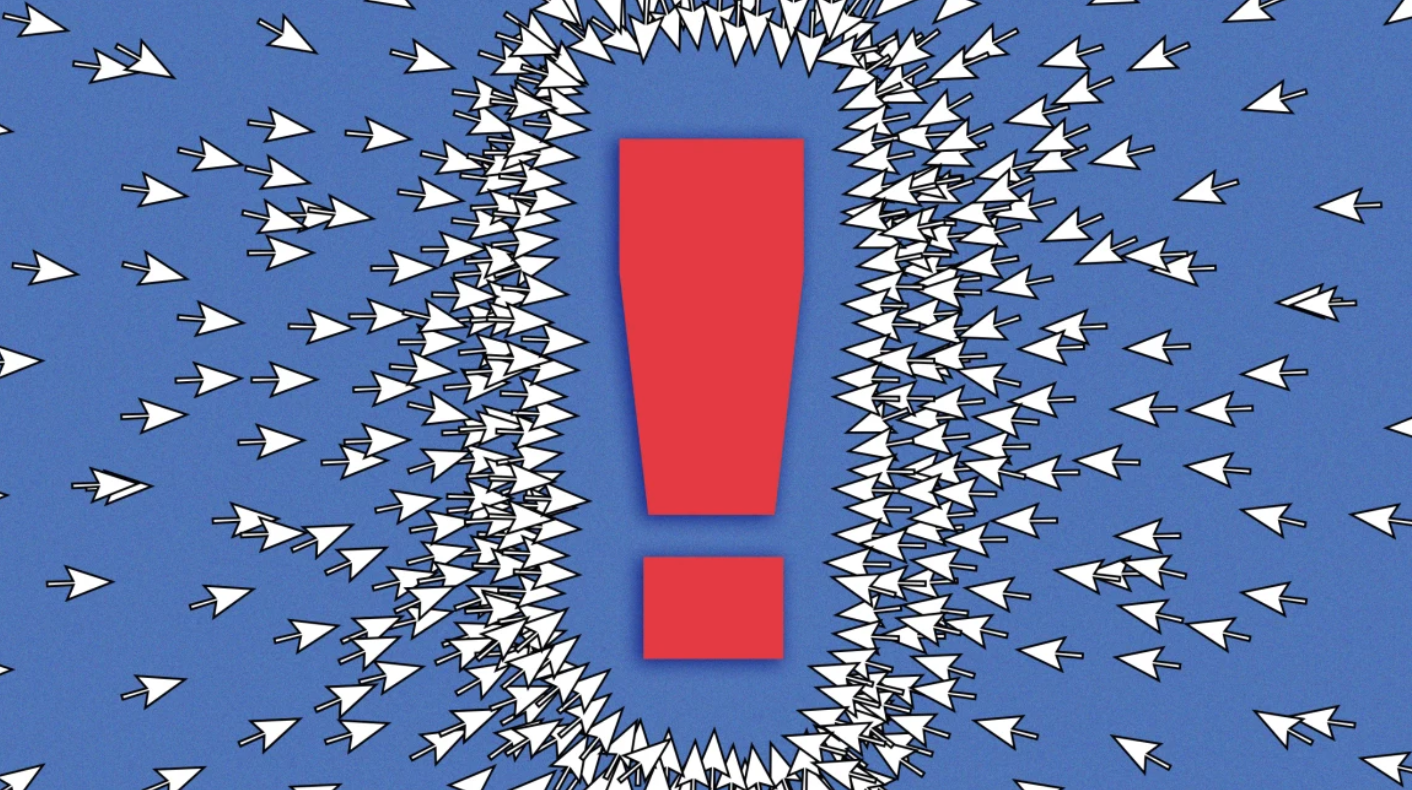 Despite Facebook's fact-checks, it's losing the war on misleading news
Fast Company
Inaccurate and misleading information is not new to Facebook, but a nonpartisan, nonprofit organization found that engagement with disinformation has increased 242% since the third quarter of 2016. Despite continued efforts to take down fake news, Facebook still struggles to monitor its platform.  
Columbus Day or Indigenous People's Day? Brands Decide
PR News
Companies across the U.S. took this past long weekend off from work in honor of a holiday that has been debated in recent years. What used to be widespreadly celebrated as Columbus Day has also become known as Idigenous People's Day to many.
Check back next Friday for another round-up of our top news stories of the week.