Let's face it, none of us has the foggiest idea what this year is going to look like. No one could have predicted the last two. But we do know there is going to be a continued evolution in how marketers engage with people. Some of it will be based on technology advances and some of it will be based on necessity in this new world we're all figuring out how to navigate. Either way, it's exciting to look at the future of our profession and how humans connect. So we asked some of our CTPers to dust off the crystal balls and tell us what they expect marketing to look like this year.
---
Steve Angel | SVP, Director of Strategy
Advertising has always been a reflection of current events. Simply put, culture has an outsized influence on our business. And, as with almost every aspect of our lives during the past 18 months, it appears that creative brand marketing in 2022 will be heavily influenced by the lingering pandemic and a partisan environment where nearly every creative messaging decision implies a political subtext. Regardless of new technologies and channels, our job as marketers will continue to be focused on adapting our efforts to the way people are navigating the things going on in their daily lives. In tone, tactics and touch points that speak, in a very human way, to this specific moment in time.
---
Will Claflin | VP, Director of Creative Content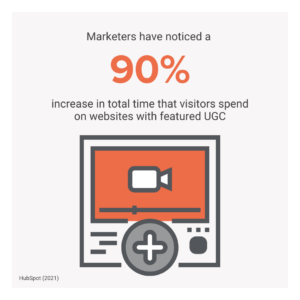 I think we will continue to see the rise of TikTok and Instagram stories as a medium for tastemakers and trends. People creating movements, dances, revolutions, all from the mobile medium. Agencies will continue to try to capture lightning in a bottle, but humans making stories for other humans will keep winning the day. Fewer and fewer dollars will be allocated for traditional print and TV, and more will be focused on streaming, podcasts and trying to capitalize on these stories created by humans.
Additionally, the continuation of voice-activated technology will continue to spike as we continue to multitask and want a hands-free world where we can serve up auditory answers in real time. This means there is a greater need for auditory stories and messaging.  An example here is an emergence of a branded answer. 
"Alexa, how many snacks are consumed daily in the US? " 
"Hello William, This answer is brought to you by Nabisco…the average consumer eats 1.2 pounds of snacks per week"
---
Lauren Kimball | SVP, Director of Brand Management + Operations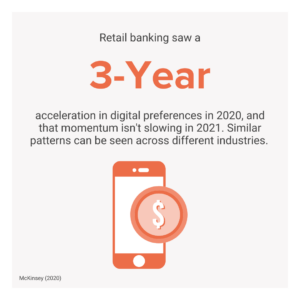 In 2022, there's no doubt we'll continue to see brands adapting to the pandemic and the high bar of customer expectations it's created. We've already seen a continuous period of rapid adjustment with companies reinventing how they operate and serve customers, and there's no way that'll stop anytime soon. I look forward to seeing what new technologies and conveniences are rolled out in the next year.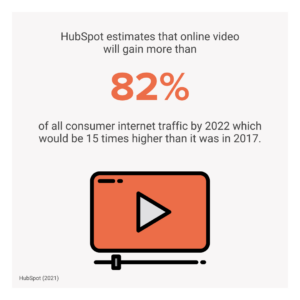 From an industry perspective, video continues to be the key channel for advertisers to be, and I'm interested to see what interactive video ads look like and how it takes shoppable experiences to the next level.
---
Kenya Germain | Director of People + Culture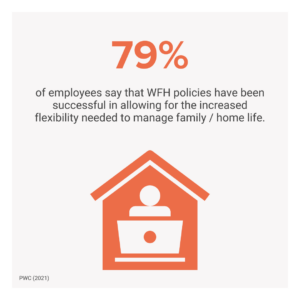 As a result of the great resignation/migration, employers have been forced to become more agile. The most noticeable changes are associated with candidate expectations and demands. These three HR trends, in my opinion, will continue to be prominent in 2022:
Flexibility:  Medical/dental benefits and retirement savings are still effective perks in attracting talent; however, candidates' demand for work from home and flexible work hours has increased significantly. Companies, according to 60% of recruiters, must transition to some form of hybrid and/or remote work model in order to avoid turnover, foster retention, and attract diverse talent.
Perks: There will be a shift toward more life experience benefits – that is, benefits and perks that are unrelated to company activity. We will continue to see a demand for wellness programs, specifically  benefits related to mental health counseling and holistic financial wellness. These offerings not only provide employees with useful tools and resources, but they also make them feel cared for, valued, and appreciated.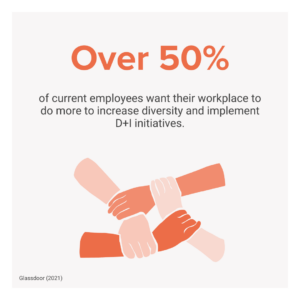 Representation:  We are seeing intentional efforts to attract, source and engage with underrepresented talent. Writing more inclusive job descriptions, emphasizing the company's commitment to a diverse workforce on the career site, or posting job openings to diversity-focused job boards are all examples of ways to do so. According to a Jobvite survey, 49 percent of recruiters report that job seekers are inquiring more about D&I initiatives than in previous years, and that they are using this as a determinant of potential employment at an organization.  
Overall, when deciding whether to stay or go, employees and candidates are looking beyond financial incentives and take-home pay.
---
Brian Heffron | Partner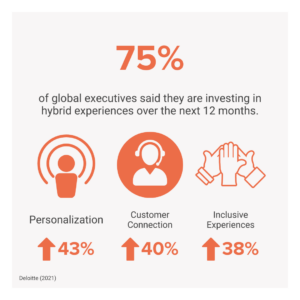 It seems as though we're going to remain in some sort of COVID limbo across all aspects of life for some time, sitting on the fence as we plan personal events like weddings, birthdays and nights out with friends. Always ready to call an audible if someone tests positive or there's a community spike. Same in business. As marketers, we will continue to plan hybrid approaches for our brands to engage with people on terms they expect. We saw that firsthand. For a client's experiential road tour in '21 we added touchless elements to a series of in-person events and married it all to a remote digital experience for those who couldn't attend the program in person. Get used to that blend of digital and in-person engagement and set some of that experiential part aside for VR/AR and mobile development. That's not going away. 
---
Courtney Bombardier | Social Media & Content Manager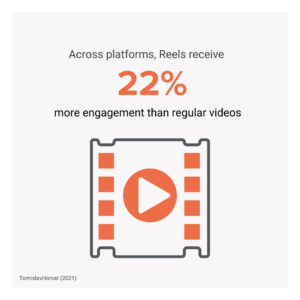 As 2022 social media goals are likely targeted to drive meaningful engagement, Reels will be the key to that success. Instagram has put a stress on this by rewarding companies and content creators for utilizing this feature. Because these short-term videos are here to stay, it's our job to pivot with the trend and incorporate Reels into ongoing strategies. Across any industry, if you're on Instagram, you shouldn't shy away from Instagram Reels.