The Week was focused on influence this week, that elusive, but critical element in engaging with your customers. We have influencers and UGC, celebrities and the social dilemma. And perhaps one of the most influential marketing initiatives of the last decade – the Fearless Girl, currently paying tribute to RBG.
Here are our 8 favorites from the past week.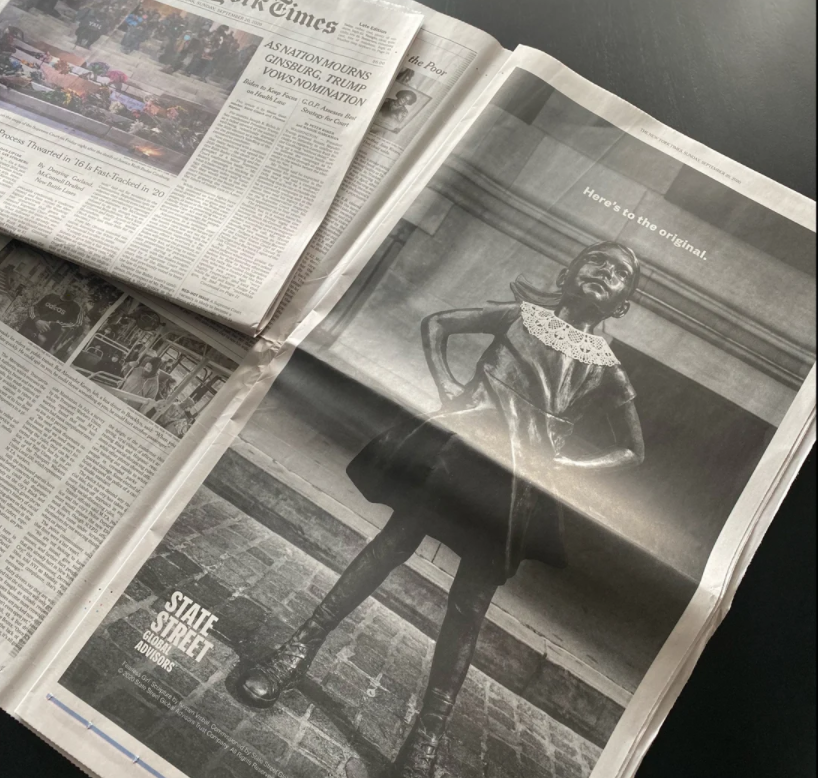 'Fearless Girl' dons a lace collar in tribute to Ruth Bader Ginsburg
AdAge 
Wall Street's 'Fearless Girl' was created to empower women in the workplace, especially in industries where women weren't formerly accepted. This week the 'Fearless Girl' wears a lace collar in honor of the late Supreme Court Justice who did so much for women's rights. 
How TikTok's uncertain future and COVID-19 are transforming influencer marketing
Marketing Dive
With the unknown future of TikTok, influencers are preparing to turn to rivalling platforms, especially Instagrams Reels. The idea of bite-sized video content has certainly changed the game for influencer marketing, so influencers are developing strategies that will carry over to other platforms if TikTok meets its demise. 
That was a B2B ad? How the pandemic forced business marketers to pivot forever
The Drum
Business to business (B2B) communications tactics are typically unnoticed by the general consumer's eye. Ditching boring, methodical and rational strategies, B2B marketers are starting to implement entertaining, engaging and emotional messaging – a strategy that typically appeals to business to consumer (B2C) brands.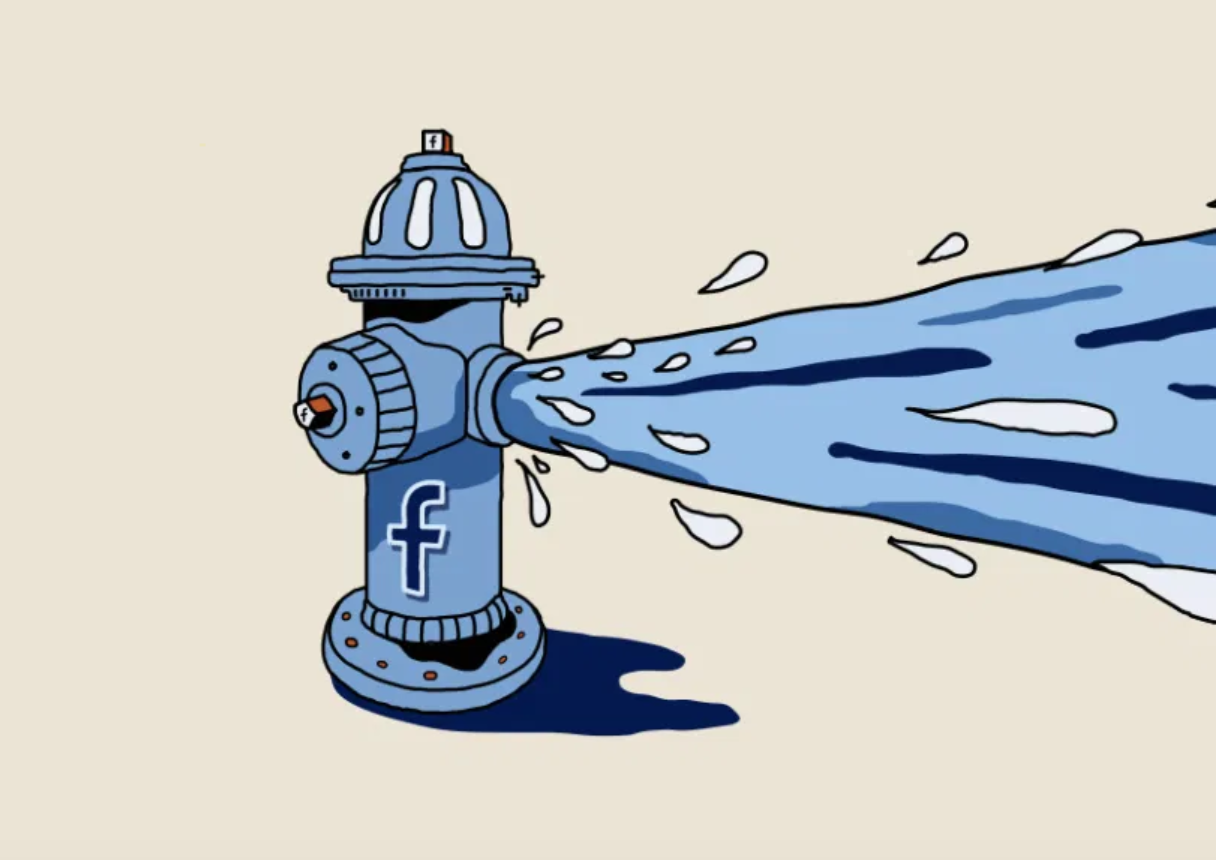 'We have seen increasing demand': Facebook video powers a user-generated content surge
Digiday
User-generated content is back and more popular than ever. With the pandemic, media companies have relied on the public to produce shareable video content. On Facebook, users are increasingly turning to pages like Jukin, ViralHog and Newsflare for news and entertainment, all of which rely heavily on user-generated content. 
'None of this is celebrity for celebrity's sake': How publishers are trying to scale virtual events with high-profile star power
Digiday
In the digital age, celebrities have become a major way to promote virtual events and entice more online viewers to attend. Next week's The Atlantic Festival is a virtual event with the goal of surpassing 1 million viewers. To do so, they are using celebrities like Chris Evans, Hillary Clinton and Dr. Anthony Fauci to promote attendance. 
The Social Dilemma Fails to Tackle the Real Issues in Tech
Slate
Netflix's new documentary-drama, The Social Dilemma, has taken social media conversations by storm. The film highlights concerns surrounding Big Tech and data privacy, but critics say it fails to offer any real solutions to the problems. 
Facebook Removes the 20% Text Limit on Ad Images
Search Engine Journal 
Facebook's former rule that advertisement images had to contain less than 20% text has been lifted. While Facebook still recommends limiting the amount of text in an ad image (which they say increases performance), the platform's text overlay tool will no longer prohibit extra text. 
Put Away the Pamphlets: Voter Registration Day Goes Digital
New York Times
National Voter Registration Day went digital on Tuesday, September 22. From celebrities to corporate brands, it seems like every major influencer got involved. What used to be a largely in-person effort turned to social media, email and video campaigns to get voters to register. 
Check back next Friday for another round-up of our top news stories of the week.