'Twas the week before Christmas and all through the industry, there wasn't a marketer that wasn't stirring; including this week's news. The 2021 predictions were published by the outlets with care, with hopes that 2021 will soon be here. 
As you can tell, The Week's been in a festive mood. Entertained by poems and sweaters. Tracking the growth of bundled subscriptions. And looking ahead at what may manifest in a new, better year. 
Enjoy your holidays, and we'll see you in two weeks. Until then, enjoy our 9 picks for the week.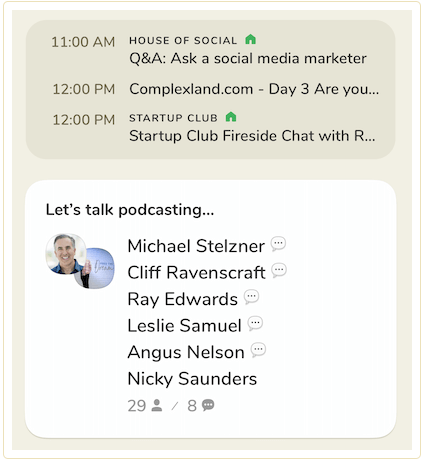 Why Clubhouse App Might Be the Next Major Social Media Platform
Social Media Today 
Clubhouse is a live audio app that allows people to listen to or actively participate in live discussions. Nothing is recorded. When the room ends, that conversion is gone forever.
It's like a never-ending conference covering eclectic topics. You just enter a room and start listening. Or if you're like me, you spontaneously host your own room and people magically show up (and they really do). The conversations can last for hours.
A home security startup made a holiday sweater with build-in alarms that go off when someone steps within 6 feet
Business Insider 
As the holiday season approaches and coronavirus cases continue to spike across the US, more people have started considering whether it's safe or not to meet up with loved ones. To tackle this problem, SimpliSafe designed the Social Distancing Sweater, which is rigged with motion sensors that set off the knitwear's siren and flashing LED lights when someone steps within six feet of the sweater wearer.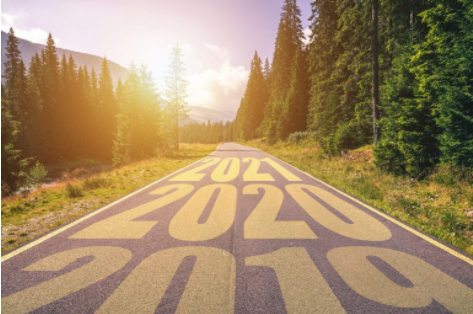 11 predictions for 2021 from PR insiders
PR Daily 
Can we make predictions about what the forces of 2020 have unleashed on the year to come? Perhaps our prognostications should come with plenty of hedges and qualifiers, but savvy pros can make an educated guess about what will come next.
Fast Company 
The Black Lives Matter movement has caused a rightful reckoning in nearly every industry in 2020, and design is no exception. For the better part of a century, the conventional definition of "good design" has been largely Eurocentric, and companies have been staffed accordingly: 73% of designers are white, just 3% are Black.
Google Tests Interactive Search Results
Search Engine Journal
Google is testing a new kind of search engine results pages (SERPs) that contain interactive elements that hide and reveal images. The test features a discrete icon that when clicks reveals images that are featured in the web page.
Why news publishers are eagerly bundling their subscriptions with brands
DigiDay
Publishers including Business Insider, the Wall Street Journal and the Washington Post are turning to financial and educational institutions and non-publisher brands to tap into the consumer base traditionally associated with those partners on subscription drives. The goal is to bring in subscribers that publications have identified as crossover target audiences beyond their traditional reach.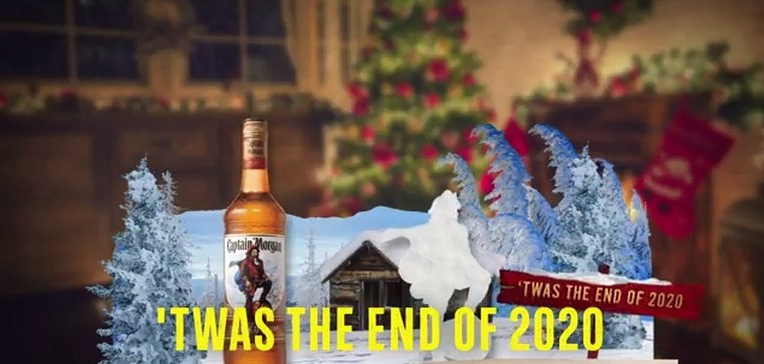 Captain Morgan bids good riddance to 2020 in revised classic holiday poem
Marketing Dive
Captain Morgan this week started waving goodbye to 2020 with a digital campaign that retells the classic poem "'Twas the Night Before Christmas" in a version for the global pandemic. The Diageo-owned brand of spiced rum enlisted actor Josh Gad to read "'Twas the End of 2020" on Spotify and its channel on YouTube, per an announcement.
NFL Playbook: Tracking how brands are marketing around an uncertain season
AdAge
The National Football League is in the midst of the most unique season in its history. Most teams are not allowing fans into games—at least, initially—and those that are opening their gates are capping attendance at a fraction of normal stadium capacity.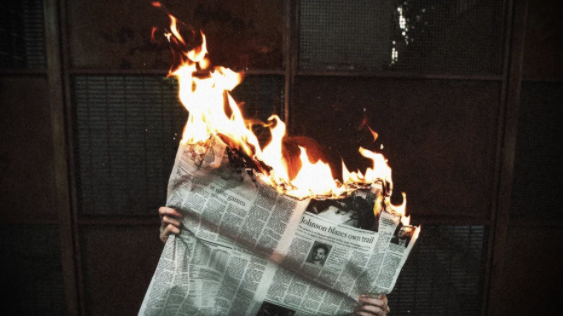 Facebook takes out full-page ads attacking Apple's upcoming privacy features
FastCompany
Facebook has taken out full-page ads in The New York Times, The Wall Street Journal, and The Washington Post attacking Apple's upcoming privacy feature in iOS that will allow users to opt out of letting apps track their activity for advertising purposes, Bloomberg reports. The ads position Facebook, one of the largest companies on the planet that built its wealth through the monetization of user data, as standing up for the little guy with the headline: "We're standing up to Apple for small businesses everywhere."