Our series of conversations with marketing communications leaders continues with a discussion about the impact the public health crisis continues to have on the quick serve dining category. Deena McKinley, Chief Marketing Officer for Papa Gino's Pizza and D'Angelo Grilled Sandwiches, shared how the company quickly changed how they do business in an effort to reassure customers and keep business humming.
What was the biggest challenge for Papa Gino's/D'Angelo when the public health crisis began?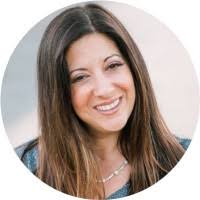 Our biggest challenges were communicating that we were open, reassuring people that we were following safety protocols, getting people to choose us vs. other carry-out and delivery options available – because there were so many new options for takeout. 
How have you navigated this challenge?
We have navigated this by staying true to who we are – local brands supporting local communities. We've done this by feeding neighborhood healthcare professionals, talking about it on social media, getting positive PR (as a nice byproduct), making our team members feel good about doing good, and giving people reasons to choose us. 
In the QSR industry, technology has been a means to enhance the customer experience, not replace it. How are customers interacting with your restaurants and how are you leaning on technology to reduce customer interaction? 
We've been launching third-party delivery in all D'Angelo locations to be more accessible to more guests and a creating new audience in the third-party app users.  This provides a seamless guest experience, where the team members can focus on preparing the food and the third-party services get it to the guest. Online ordering and pre-paying online also has helped both brands provide no-contact delivery.
Various articles report that 1/3 of households don't plan to cook for themselves each week. How have you been communicating with customers and prospects during the COVID shutdown to engage with them most?  
Email, text, social media and search marketing have been our main channels of communication.  We use each differently to engage with our guests, stay relevant to them, remind them to purchase, and make them aware of other menu items like our family pasta platters at Papa Gino's and Family Rice & Grain Bowls at D'Angelo. These meals can feed their whole families at a great per-person value.
What is the one piece of advice you'd give other communications leaders in your industry as they deal with this issue?
Stay true to your brand when pivoting and find the good, because it's there. You just have to look! This will keep team members and guests alike happy and engaged.