People eating queso dip off each other's fingers at a party may have drawn a smile when Mint Mobile first launched its fingerdipping campaign two years ago. Today, framed against obsessive hand washing and social distancing, the spot was mocked into retirement.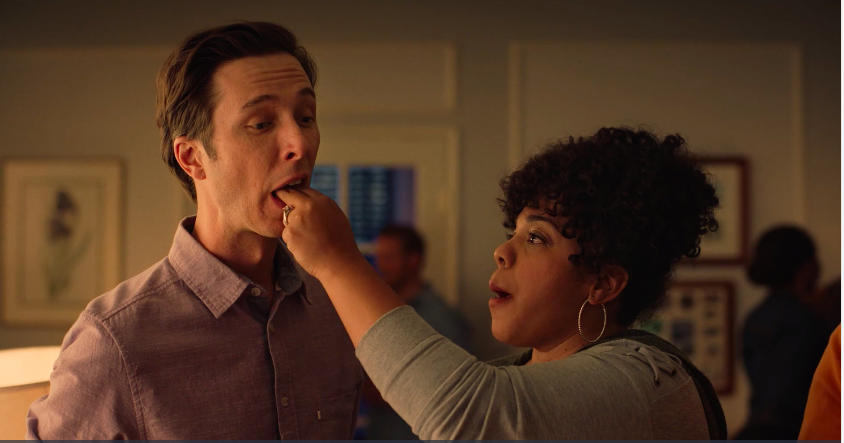 With quarantines and forced closures, businesses find themselves scrambling to survive. Operations, sales, finance, HR, procurement, legal. Everyone's working overtime. But smack-dab in the middle of an enduring national crisis success may rest most heavily on how well the marketing team can demonstrate purpose. It starts by thinking like consumers and asking some big questions. None more important than, What role can we play in getting people through the crisis?
So, who's doing it well?
With a leader's tone and relevant offers aimed to lessen the financial pinch and nerves consumers are feeling, Buick and GMC tell us they're here to help.  "A lot has changed overnight but… we understand you want to stay safe," the spot says with GM offering 0% financing, free OnStar and easy delivery to your home. With "better days are ahead," Jeep has taken a similar approach. Car companies generally know how to advertise and they got it right this time. Ford is partnering with 3M and GE to manufacture ventilators and PPEs, an important effort. But its car ad haunts with an overly dark ad. It's neither inspiring or uplifting.  
While you may not need a car today we all need to eat. But people need assurance that they won't contract the virus when they pick up dinner. With no-contact delivery from Domino's, Papa John's and Little Caesars and free kids meals from McDonalds and Burger King to a host of other special offers and new food handling protocols, restaurants are promoting safety and savings during the crisis.
REI has the benefit of owning something people desperately crave these days…getting outside. And no one delivers its brand message as instinctively and authentically. No surprise they nailed it here. My colleague Lauren Kimball loves how the brand has communicated from the beginning of the crisis, including sharing customer and employee focused changes like refund and paid time off policies. Plus, they're maintaining their relevance by serving up lots of fresh content on their COVID-focused blog. 
The public will generally appreciate hard decisions small and medium sized businesses need to make to stay afloat during the crisis. They have less of an appetite for billionaires and hugely profitable businesses ignoring the call to protect their people, as evidenced by the backlash against  Boston Bruins owner Jeremy Jacobs and Houston Rockets' Tilman Fertitta. 
But there are a host of companies and executives whose gestures and leadership are helping to promote their brands in positive ways, like hockey manufacturer Bauer making PPEs and vacuum maker Dyson building ventilators from scratch.  Texas Roadhouse CEO is foregoing salary for a year so he can pay employees and Tito's is putting some vodka production on hold so it can produce 24 tons of hand sanitizer.
In the end, the companies best suited to blunt the damage, protect their brand and make it through the crisis are those that adjust their marketing to reflect the moment with a spirit of public service. And keep their foot – and fingers – out of their mouth.