Just like 200 million of my close friends and family, I began my 2021 by streaming Ratatouille: The TikTok Musical. Though inspired by Disney Pixar's Ratatouille, it was entirely a UGC production – a viral, collaborative effort and COVID-safe solution for those of us really missing theatre and performance. Coming on the heels of Doggface's cranberry-infused skateboard ride last fall, it got me thinking further about the sheer power of consumers, and the willingness of brands to ride shotgun or merely settle for the backseat during a pop-culture propelling brand moment. 
It's in Ocean Spray that we see the present and the future of marketing, a boldness and swiftness in seizing opportunity and building upon it, even if it means yielding control. While in Disney, we see the past, a reluctance not only to embrace but enhance an incredible, unplanned gift. 
Let's dig a little deeper on both of them.
While not accessible in full through the platform itself, the Ratatouille musical was a product of the natural collaboration that TikTok encourages among its more than one billion users. It all started when a school teacher recorded a love ballad in honor of everyone's favorite French Chef, Remy the rat. Once posted to TikTok, others joined in on the fun – adding background vocals, choreographing dances, writing and performing songs for other characters, and even designing a playbill. Disney gave the musical its blessing, and then Broadway stars got to work in bringing the vision to life via a 55-minute online musical. The cost for a ticket? A donation to the Actors Fund, which supports actors and crew members across the country, many of whom are out of work due to the COVID-19 pandemic. The end result was a star-studded, bare-bones masterpiece that raised over $2 million for the fund – its most successful fundraiser ever.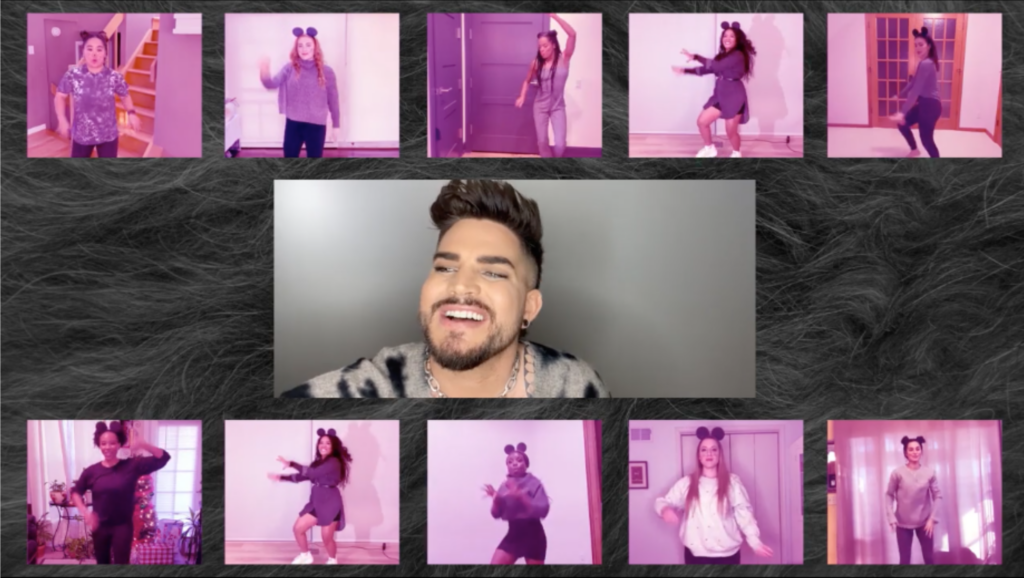 Most of us would agree that, if we were Disney, we'd have been all over this. Even if the brand weren't struggling, what a great opportunity to create meaningful and authentic relationships with Gen Z (and even other) consumers. However, following a year during which profits were down 45%, taking these opportunities is even more important, even for a brand as big as Disney. Unfortunately, it's really hard to find Disney's response, and that's because there really wasn't one. 
Here's what we know they did:
Gave the company's blessing to create the musical despite what would normally violate copyright law

Developed a few social posts for the Disney World and Disney social channels, which feature Ratatouille illustrations but don't directly promote the musical itself

Extended an invitation for the original Ratatousical TikToker Emily Jacobsen, to see the new Ratatouille ride when it opens in Walt Disney World this summer

Released this statement: "Although we do not have development plans for the title, we love when our fans engage with Disney stories. We applaud and thank all of the online theatre makers for helping to benefit The Actors Fund in this unprecedented time of need."
All in all, Disney's participation was minimal, even if not absent. Disney appropriately granted creative freedom to a group of collaborators, fans and stars alike in order to give us all the musical we never knew we needed. But why not go a step further? Why not go all-in promoting the effort on its owned channels? Or issue a release? Maybe put a plaque on the new ride that inspired the collaboration? Or match donations to the Actors Fund?
In contrast, the brand by which we can judge all other UGC success stories may be Ocean Spray. Last fall, TikTok user Nathan Apodaca posted a video of him skateboarding while drinking Ocean Spray cranberry juice and listening to Fleetwood Mac. The video went viral and racked up more than 69 million views on TikTok, inspiring others to to pick up some Ocean Spray and create their own versions (including Mick Fleetwood himself). Heck, even Ocean Spray's CEO took the "Dreams" challenge. As it turns out, Apodaca was skateboarding to work after his car died – so about a week after the video went viral, Ocean Spray delivered him a new cranberry-colored truck. The brand captured the surprise on video and received almost 750K views after posting it on Instagram. It even spun the event into a TV commercial. Such a great example of jumping on the opportunity, without trying to overwhelm and "own" it. As a result, Ocean Spray boosted sales and brand relevance right before Thanksgiving – its most profitable holiday.
Considering both Disney and Ocean Spray's unique approaches, there are several ways for brands to respond when given the opportunity of viral UGC. What's important, though, is for brands to be aware when their consumers are collaborating, and to enter as a collaborator and not reigning entity. Even though the pieces of something awesome may already be in front of you, you can't control the narrative. Disney did this well, and did not try to control the creative process or dominate the online conversation. But, they also didn't commend the effort, and instead acted more as wallflowers during the party. There is a lesson here for other marketers that find their brand at the center of this kind of viral content. To let things happen organically, and then be ready to applaud loudly when a movement hits its peak.