Over the last few years, there's been quite a surge in new digital banks launching across the nation, with some beginning to challenge the likes of large, national banks. In order to avoid becoming yet another new digital bank that could easily get lost in the clutter, ZYNLO needed to differentiate itself, establish credibility as a newcomer in the market, and build awareness and consideration, while finding their niche to break through the bank advertising noise.
Millennials (our recommended target) have been forced to think about their finances differently than the generations before them. They've been victim to two enormous financial crashes since they've entered adulthood, along with economic shifts and rising student debt – all of which has resulted in delayed or missed life milestones, like home ownership. The end result is a group who doesn't feel in control financially, who would much prefer to pay off debt over saving money.
We doubled down on the idea that Millennials crave financial independence – specifically their desire to make small, spontaneous purchases without worry. ZYNLO is the bank that can help them find financial freedom. With access to your paycheck two days early, the ability to make money while using your debit card (ZYNLO's roundup and 100% match feature), and the opportunity to grow your money faster in savings with rates 8x the national average, Millennials could be one step closer to financial freedom with ZYNLO as their banking partner.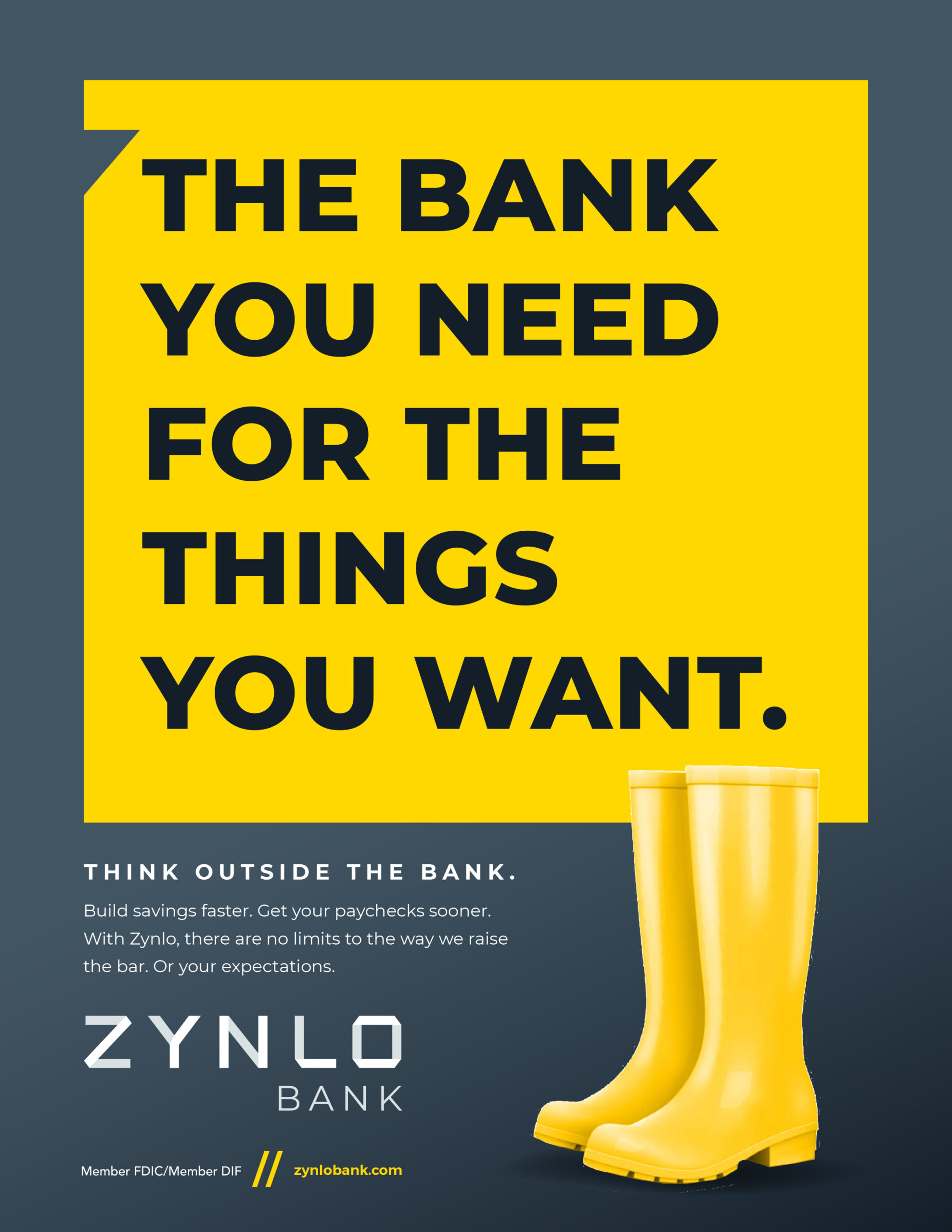 The visual platform of the campaign was intentionally bold and dramatic using a high contrast color palette and distinct imagery representing one of the many spontaneous purchases Millennials make.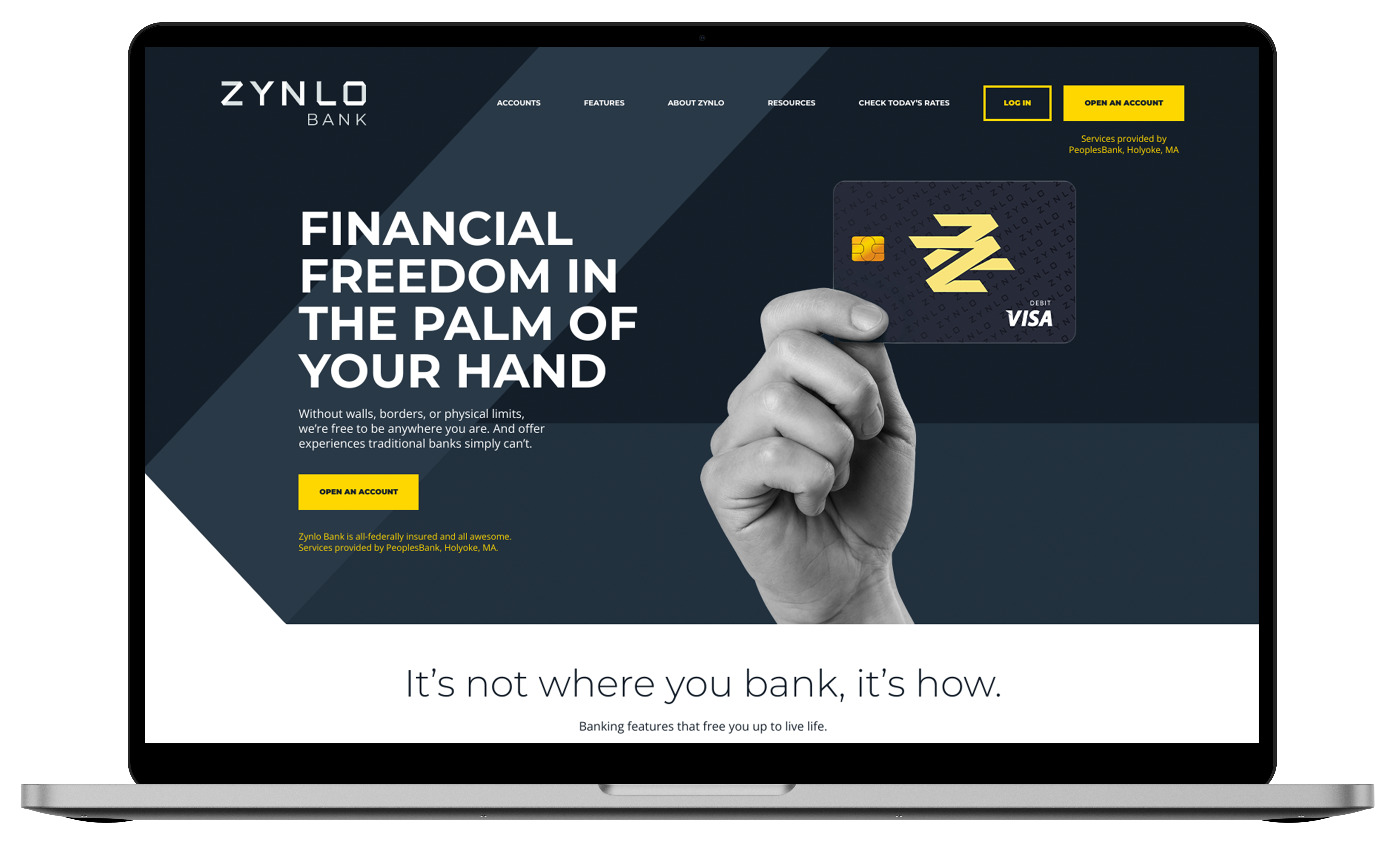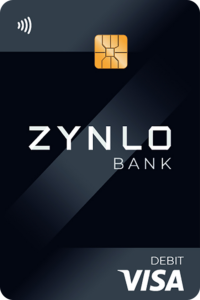 The website was built with ease of navigation and clarity of message in mind. All pages were built to serve a purpose, are scannable in nature, and were deliberately designed with a balance of video, graphics and written content.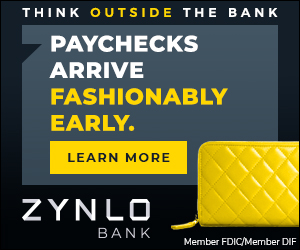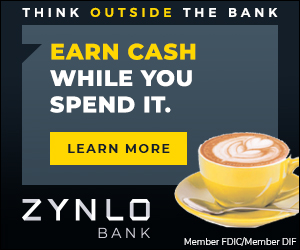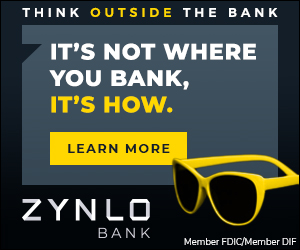 Our strategy and approach set ZYNLO apart - so much so that they saw 7900% in deposit growth within 2 months of launch (and no, that's not a typo). Other key stats that underscore success include:
Organic search increased by
%
Site visitation increased
%
Site visit duration increased by
%
Deposit growth in < year
%
SVP Marketing & Corporate Responsibility
"Launching a new brand in the financial services category is never an easy task. We knew we needed an experienced partner, and CTP provided us with the expertise and the execution to bring our new brand to life. From initial strategy development thru launch activities, which included website design, vendor negotiations and back-end measurement and analytics, CTP was an invaluable resource to us."
If you're interested in hearing how we can work to identify and solve the human problem behind your business problem, drop us a line.