PeoplesBank wanted to redefine itself and knew this would require a compelling, relatable and differentiating story that connected the dots between its products, services and overall brand promise - not an easy feat knowing the sea of sameness in banking.
With bank advertising, there is an enormous amount of noise across all paid channels vying for the attention of prospective customers - each bank offering the same product, services and "exceptional" customer service. But what's the real difference between one bank and another? On top of it, Covid changed the face of banking quite quickly. Customer expectations were all about contactless banking where digital options were now king.
The answer was Simple.

A big opportunity was uncovered for PeoplesBank to position themselves as the bank that helps make banking simple. Before bringing this new message to market, we challenged them to double down on that promise by looking at their products and services through this new "simple" lens. Then we created a bold, and of course, simple campaign to introduce their new commitment to customers. When the campaign launched amidst the COVID-19 pandemic, the message of 'Simple' proved to be more relevant than ever, as the bold and light-hearted "Real. Simple. Banking." campaign contrasted the simplicity of PeoplesBank's offerings with life's most complex, real and often hilarious moments.
To reflect the brand's new message across the entire campaign, we kept the tone real and the look simple.
When life gets real,
PeoplesBank keeps things real simple.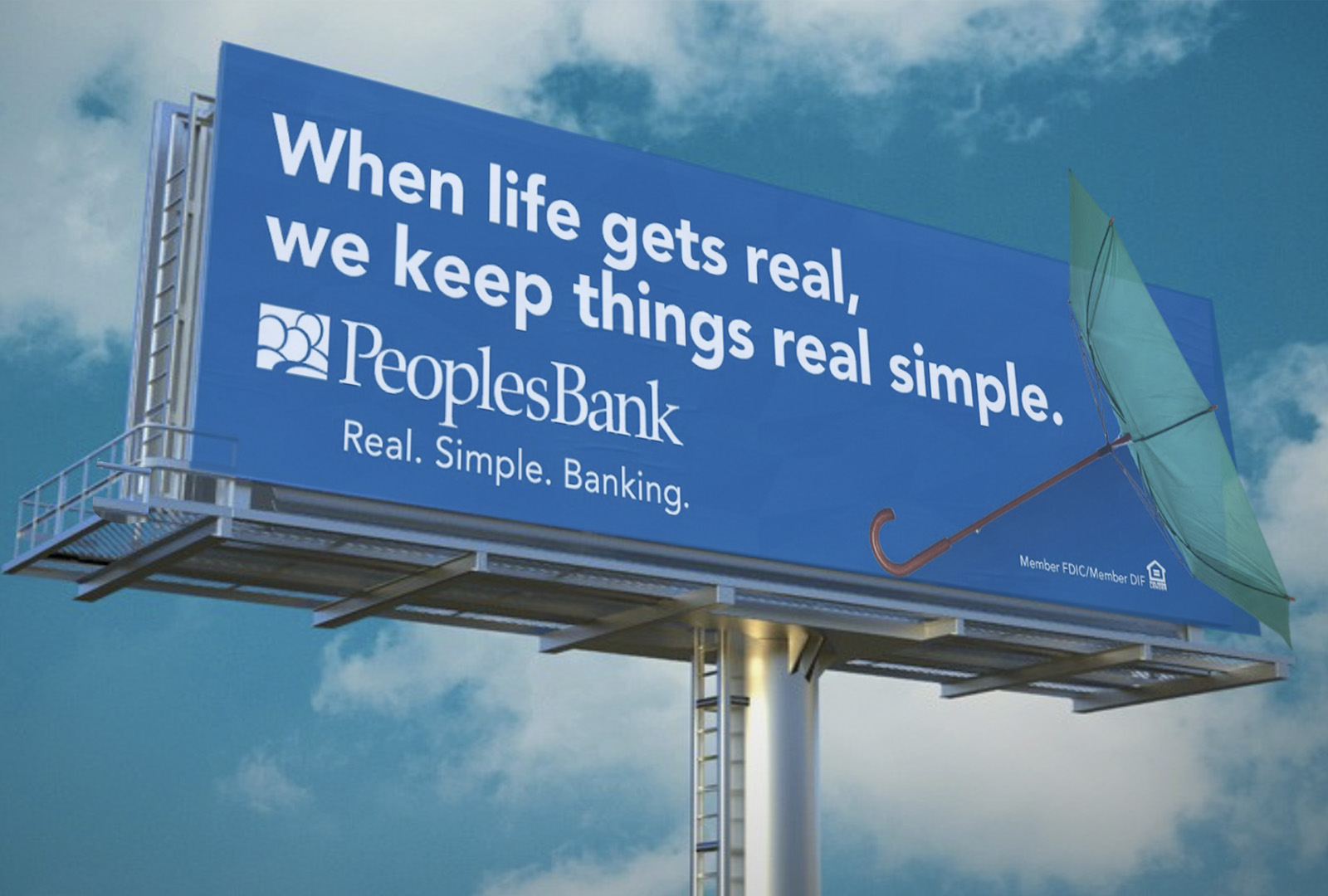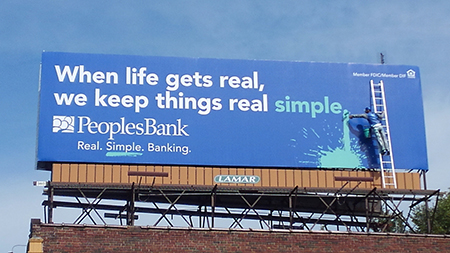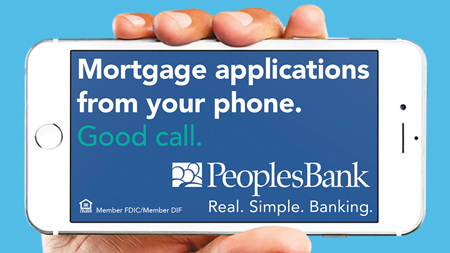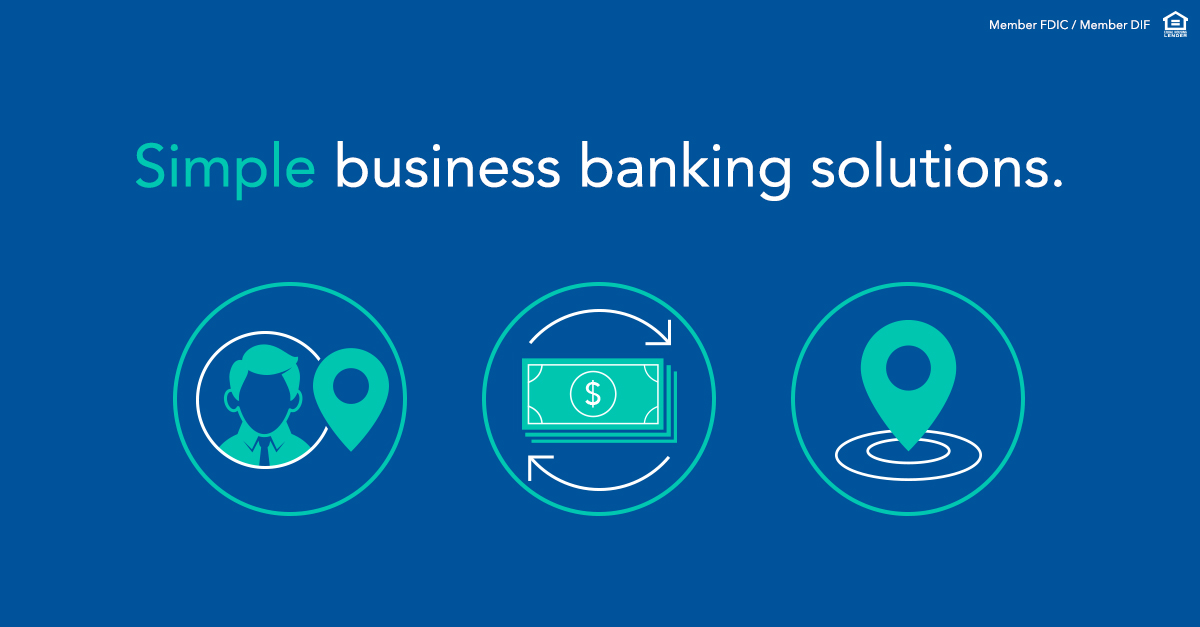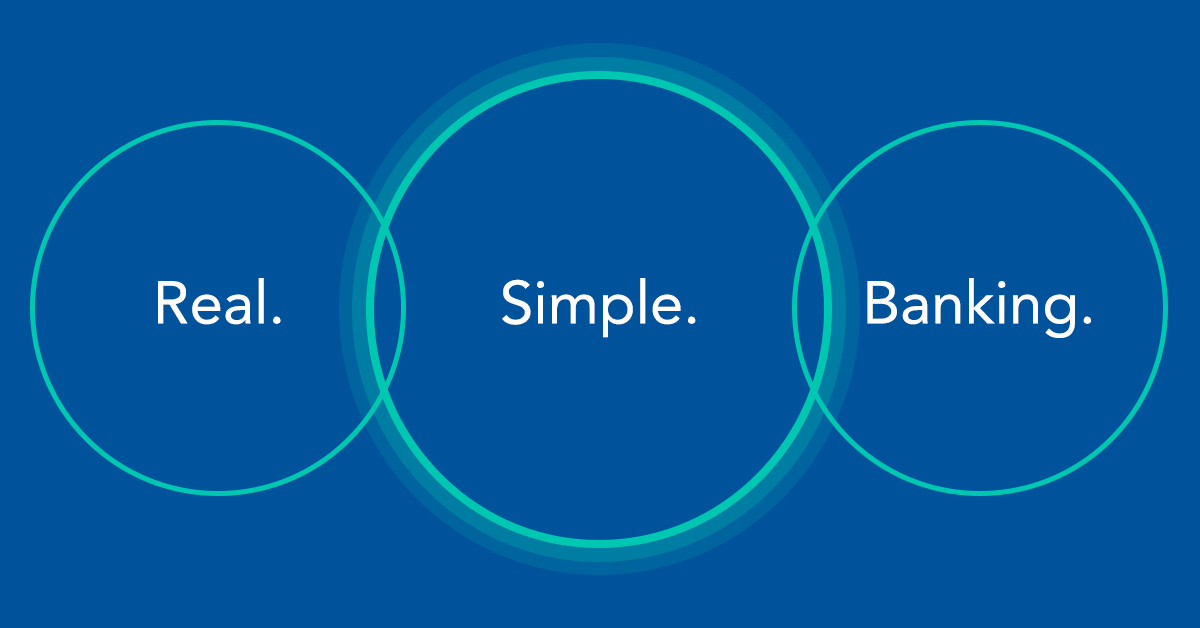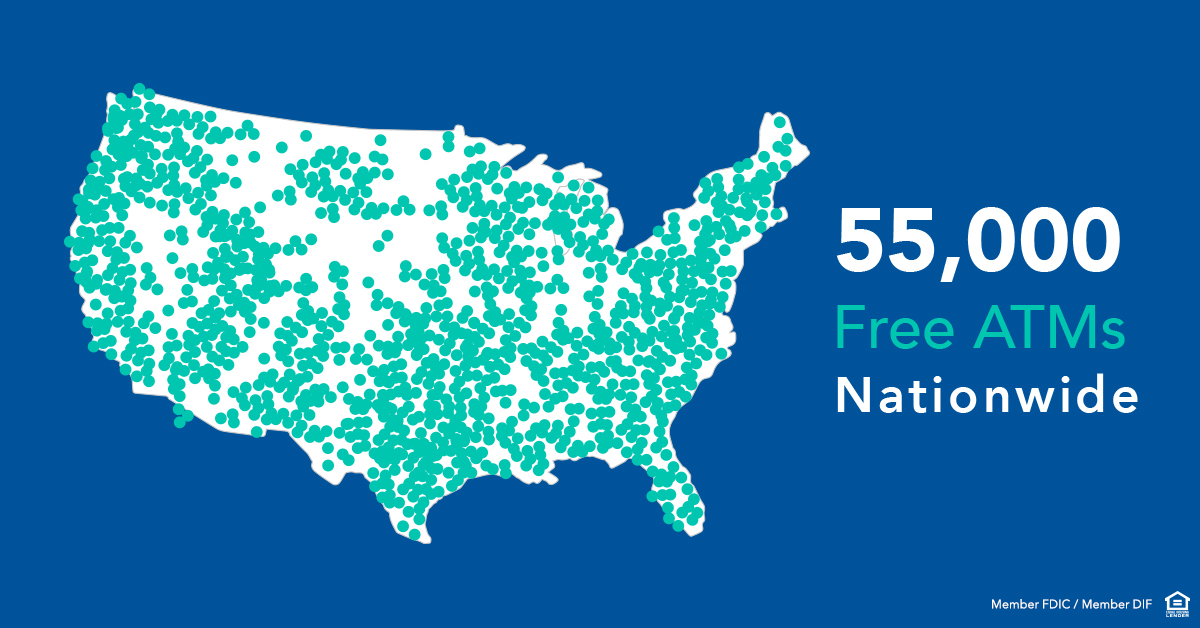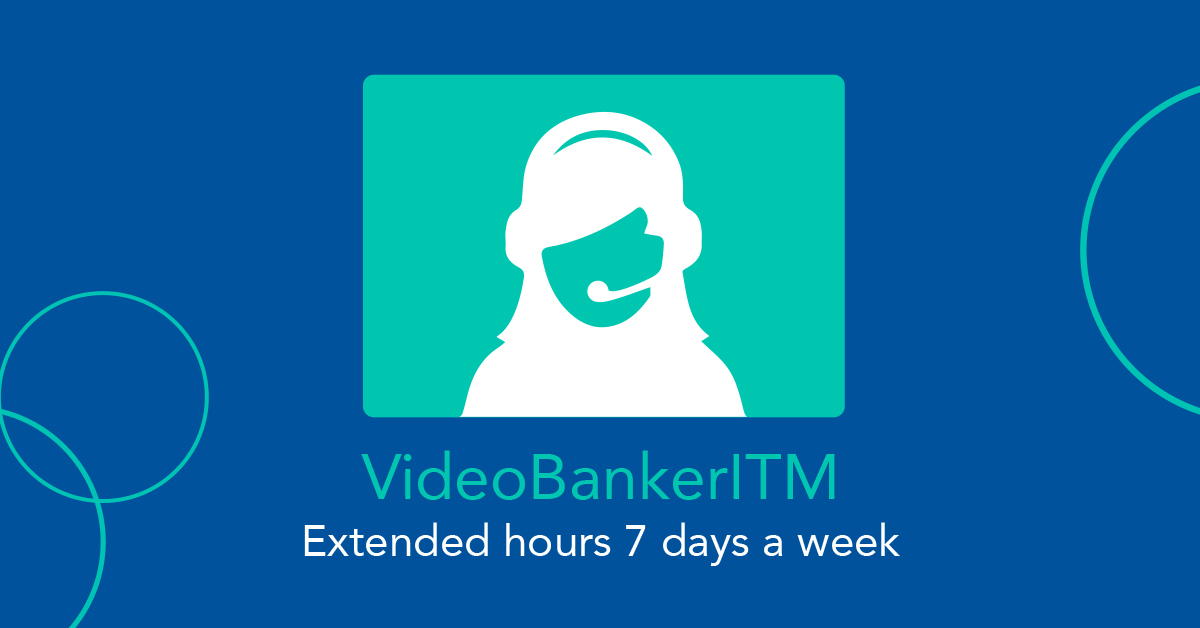 "Coffee (Spanish Version)"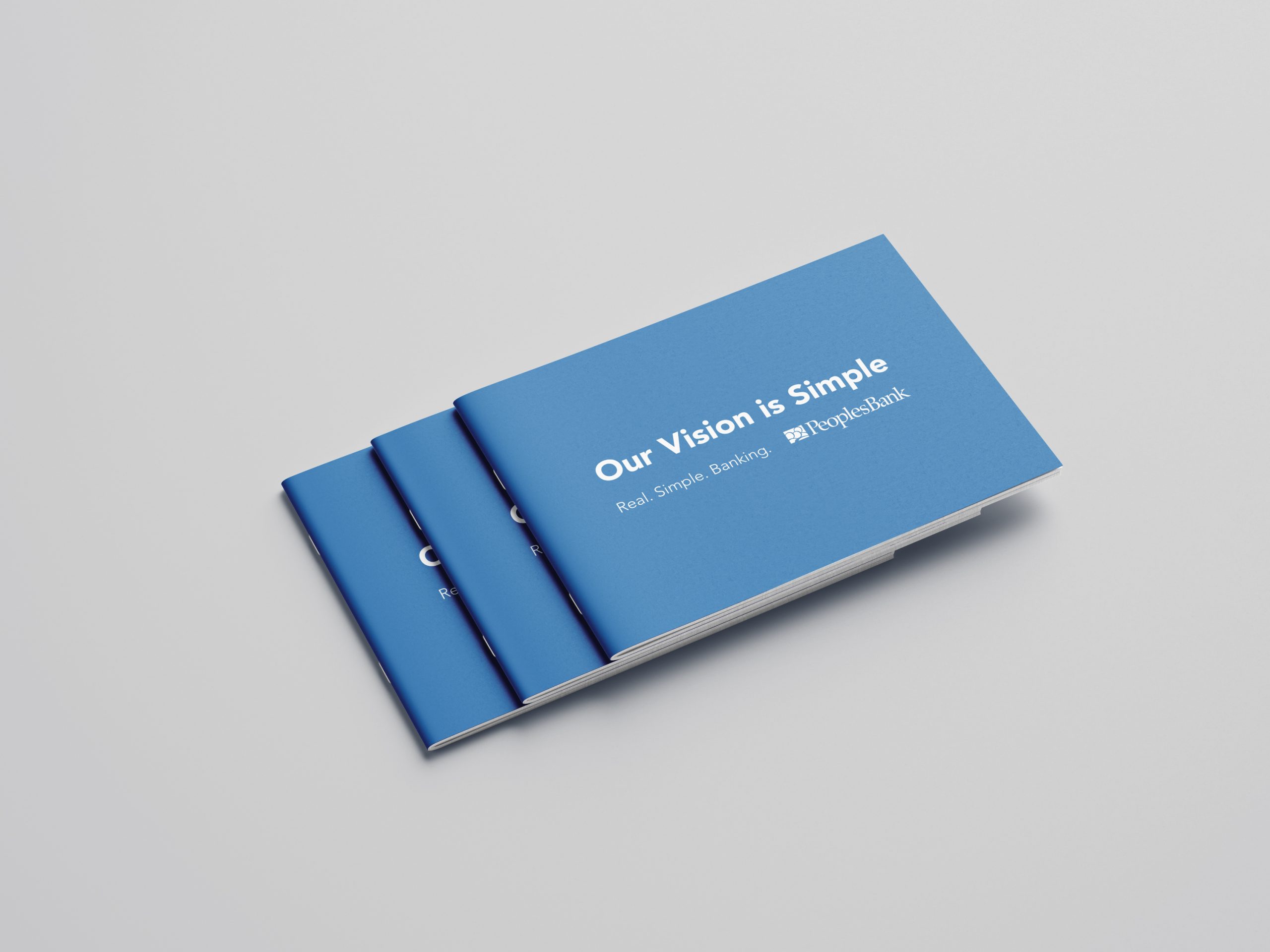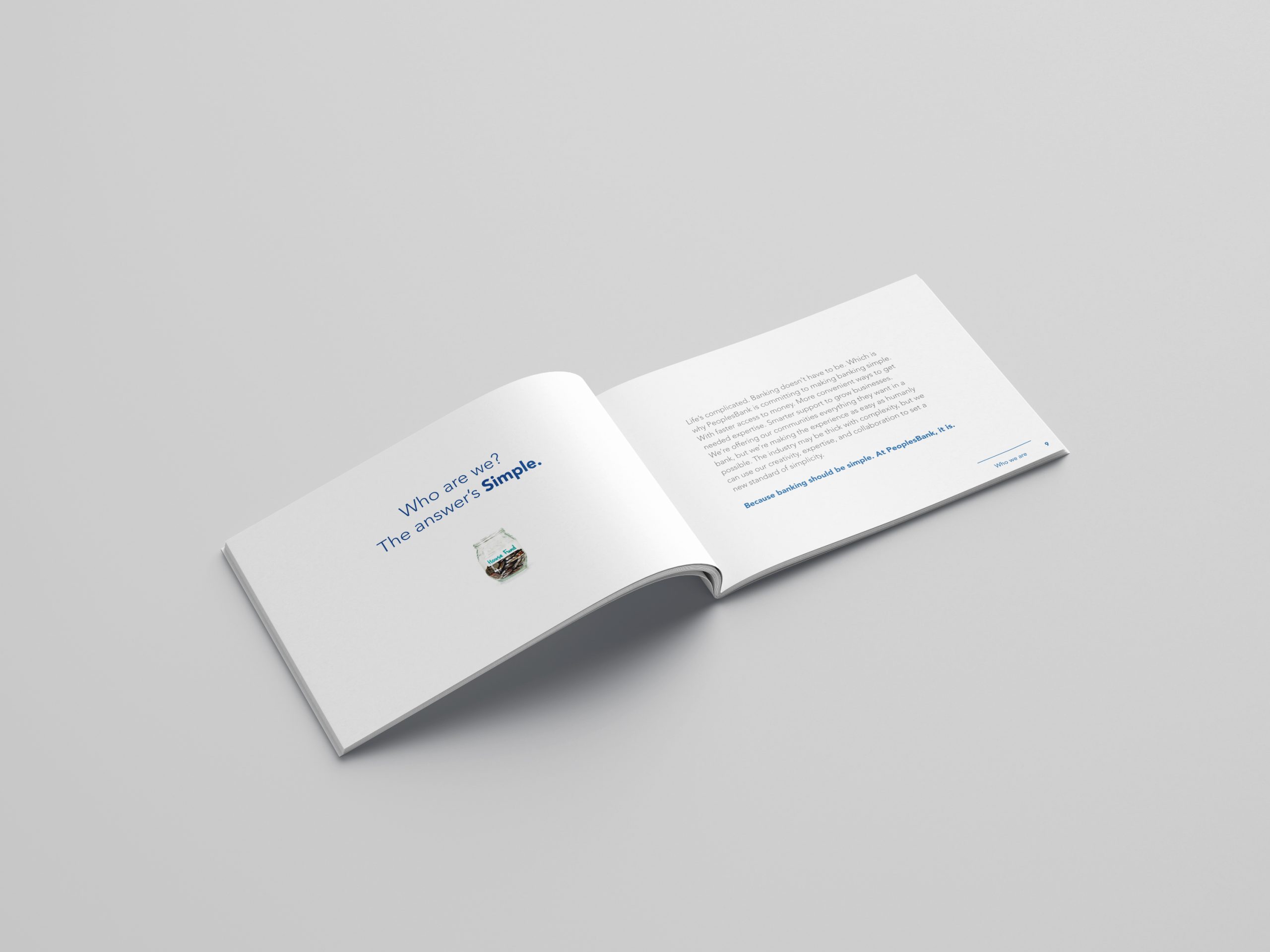 Results are still coming in knowing the Brand launch was recent. However, there are some great stats we're beginning to see:
The teaser to the Brand launch combined with the Brand launch contributed to a spike in account opens in the second half of 2020 - a 28% increase compared to the prior half of the year (and 12% increase in 2H YoY
Overall there was a 10% increase in website traffic, with 81% of total paid traffic for the campaign being new visitors
The Simple brand launch helped fuel interest and growth, with some checking and consumer lending products having a positive impact in account opens compared to YOY
When asked "How Familiar are you with PeoplesBank," we saw a brand lift of 10%, which is 2x higher than the benchmark lift of 5%
Broadcast spots outperformed northeast regional advertisers, as well as financial industry averages, by driving a 78% higher website visitation lift following the airing of the spot
SVP Marketing & Corporate Responsibility, PeoplesBank
"One of the best strategic decisions we've made was to align ourselves with CTP. They have offered us insightful strategic planning and award-winning, effective creative, along with media planning and buying that have allowed us to maximize our messaging. All of this has been delivered with outstanding account management, guiding and supporting us at every step as we have repositioned our brand. I would not have wanted to do this work without them."
If you're interested in hearing how we can work to identify and solve the human problem behind your business problem, drop us a line.