Fundación MAPFRE wants to achieve sustainable and safe mobility in cities worldwide. To help do that they are working to eliminate fatalities and serious injuries from traffic-related crashes. When it came time to introduce the movement in the U.S., the Madrid-based nonprofit asked CTP to find a bold way to reach drivers, cyclists and pedestrians in Massachusetts.
We realized the true challenge was that most people don't think they're the problem; they drive fine and it's the others on the road who are the issue. We had to prove to them this may not always be the case, especially among younger drivers. To do that, we wanted to put them in a realistic situation and test them.
So rather than preaching yet another safety message, we developed "Look Both Ways", an event-based experiential campaign that wove together immersive challenges with educational components to teach people the value of being fully engaged with their surroundings while in transit. We brought it to life not just into the community, but through paid media, local news (& here), digital content and beyond.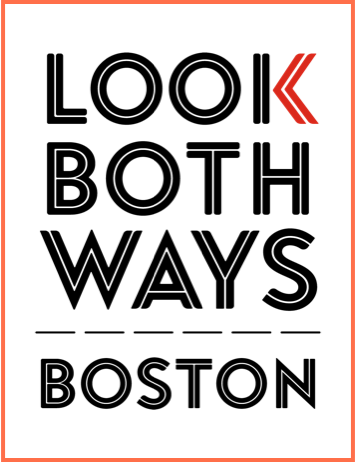 To safely share the road, we need to share each other's perspectives.
Working closely with the Boston Transportation Department and Mayor's Office, we took over City Hall Plaza.
Our virtual reality driving simulator immersed users in real-life traffic scenarios, testing their level of distracted driving without the real-life risks.
A simulation suit developed by MIT's Age Lab allowed people to experience firsthand the effects of aging on the body and their ability to navigate the streets.
Our City Streetscape taught attendees about blindspots by putting them on bikes and then into the truck driver's seat to see the view from both sides.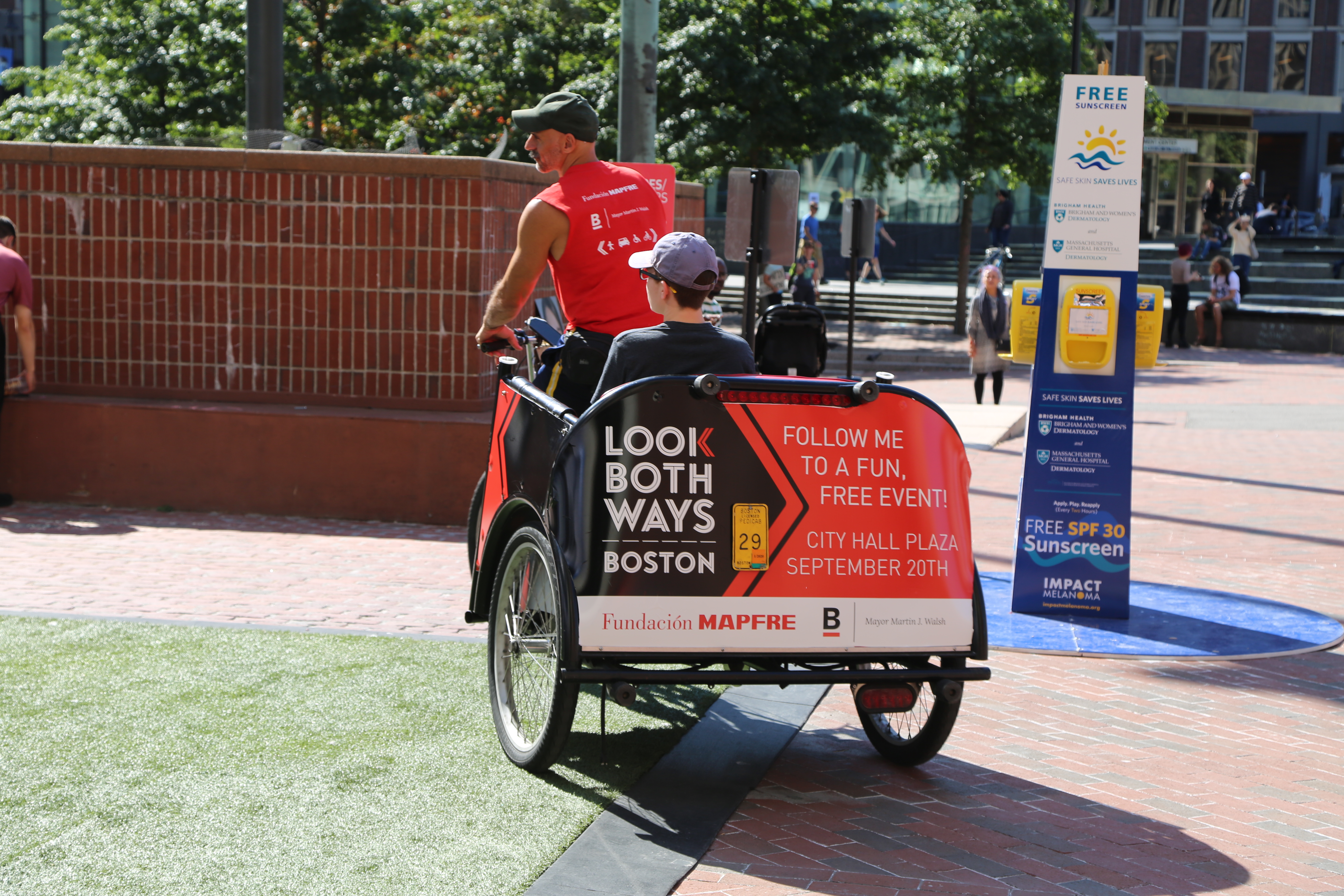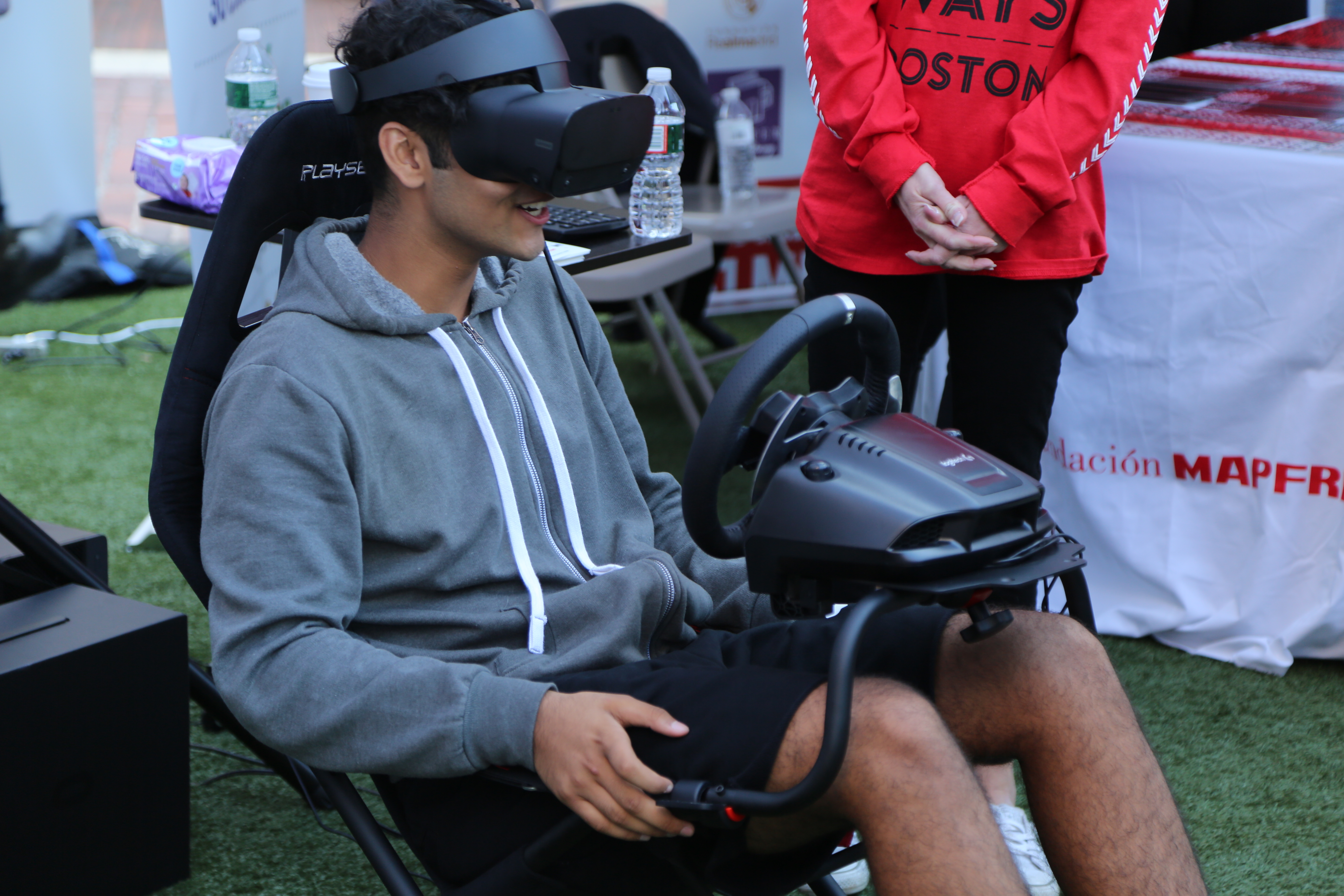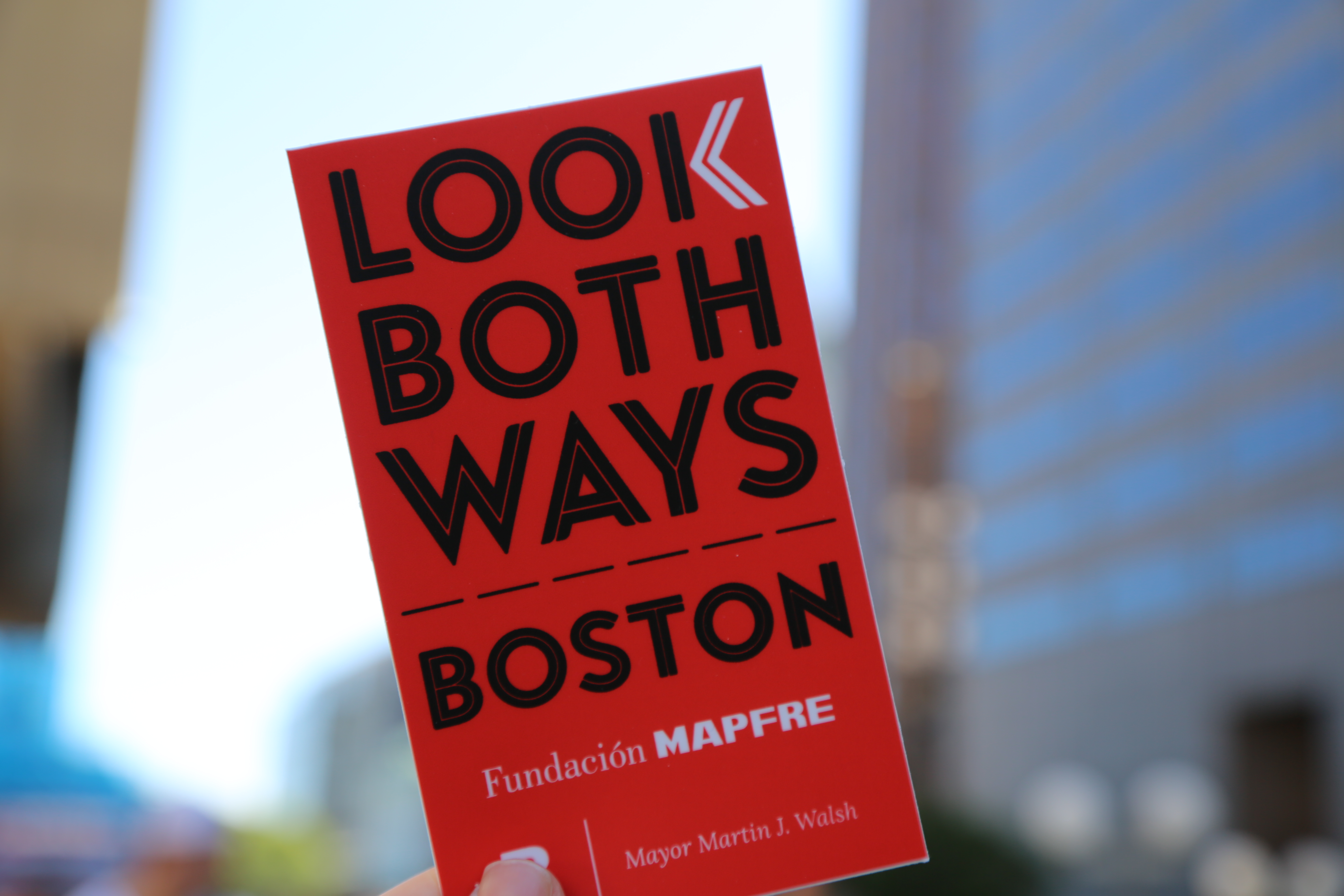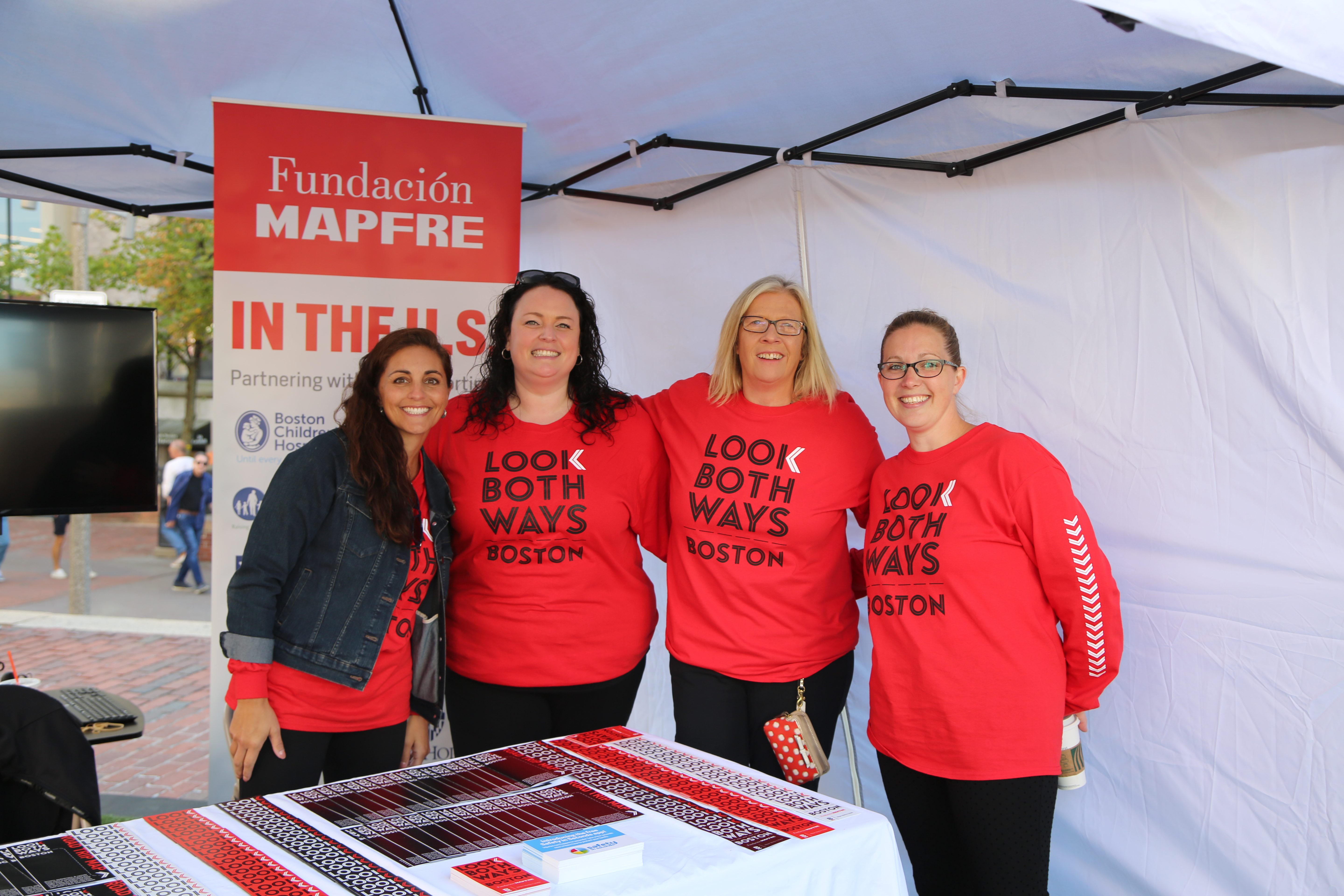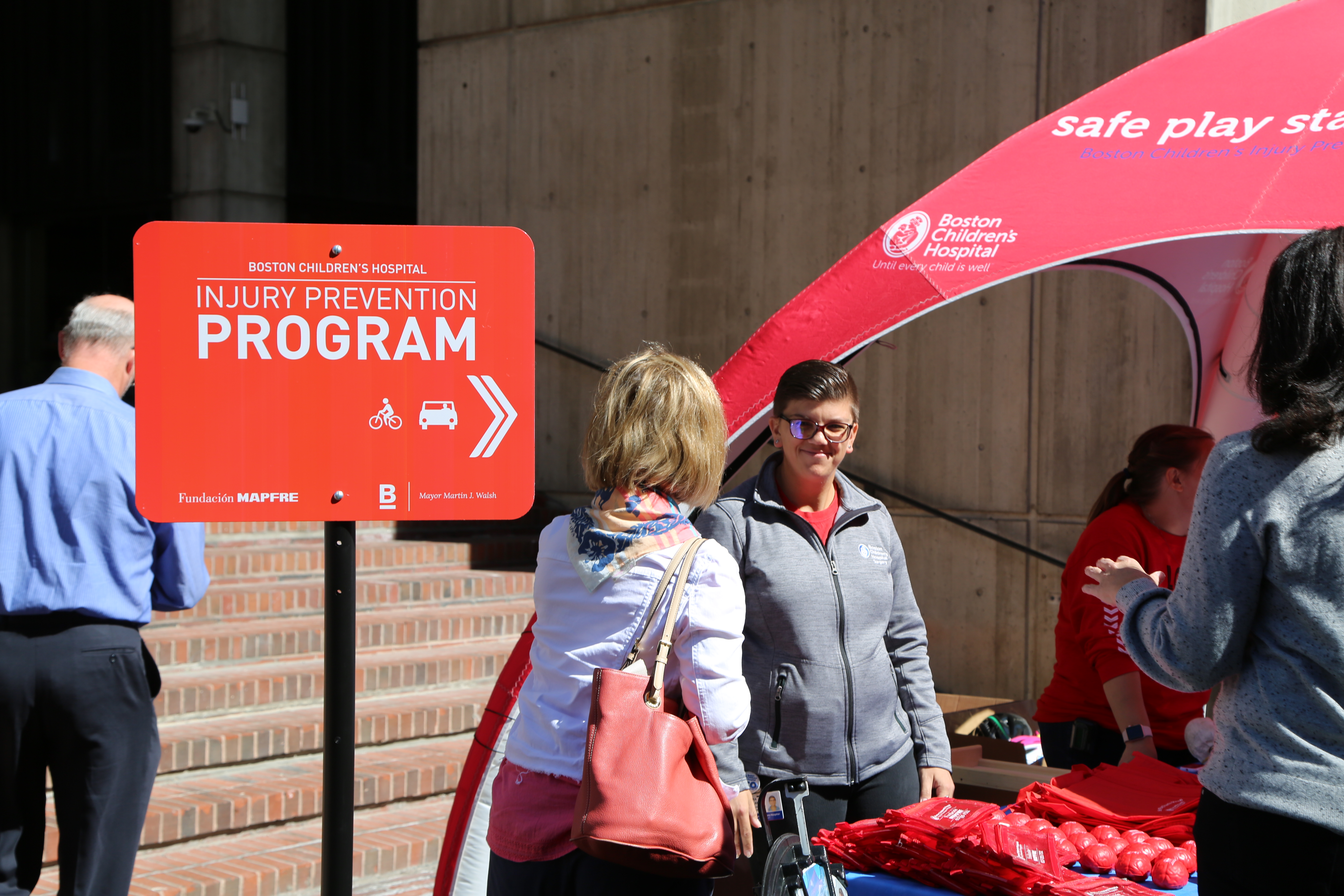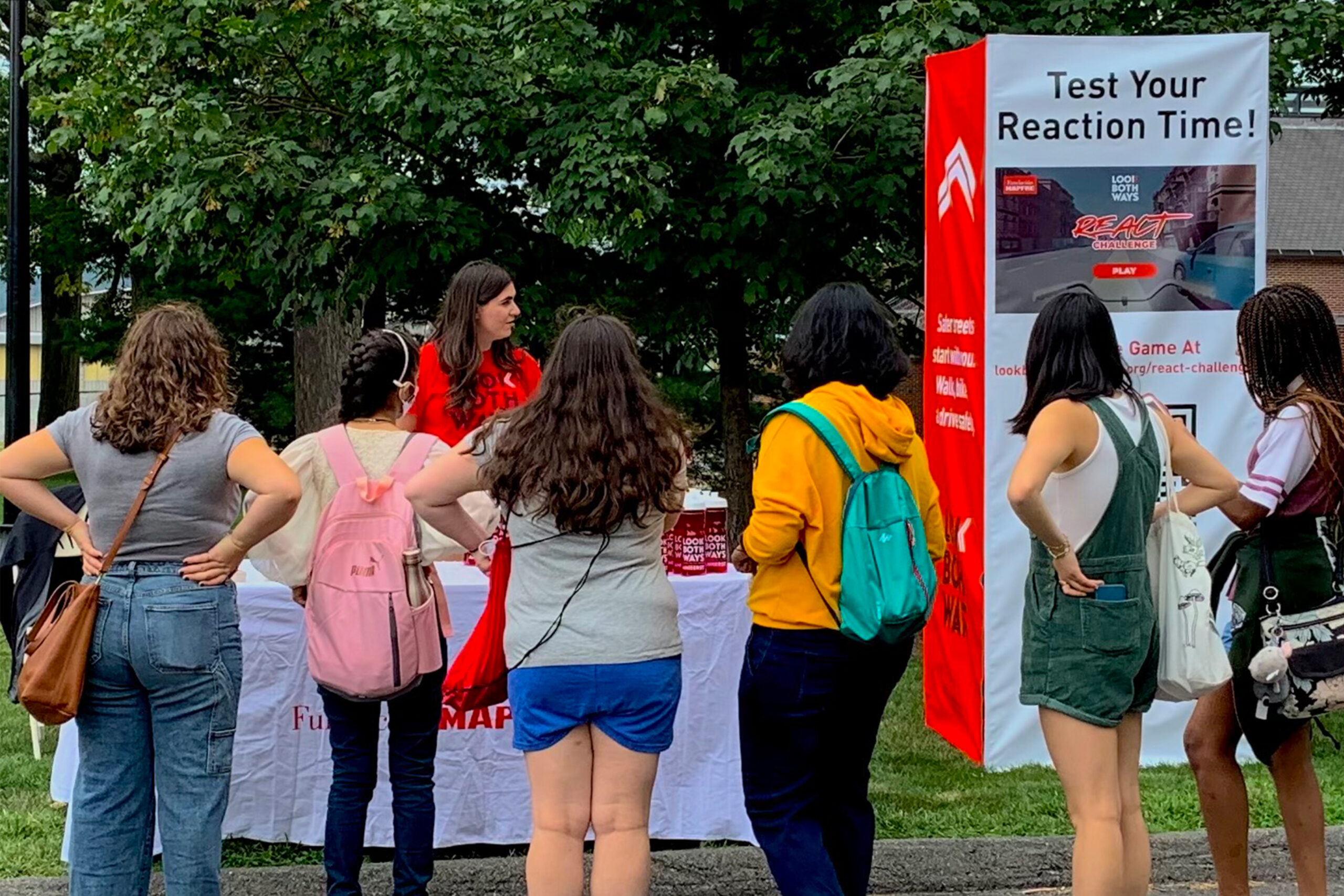 Total event attendance & exposure
M
Total digital impressions served
Total attendee VR game plays
Chief Rep. of Fundación MAPFRE in the U.S.
"When we learned we had the same vision [as the city of Boston], we realized that we have to do something, together. And you can see the results of the event. It has been very, very successful."
If you're interested in hearing how we can work to identify and solve the human problem behind your business problem, drop us a line.