For years, Dunkin' customers around New England proudly practiced "double-cupping", asking for an extra foam cup to insulate an iced coffee cup. Dunkin' however, came to the realization that styrofoam cups were not a sustainable option and they had to make a commitment to change. But they needed to convince their customers that a smaller environmental footprint was worth sacrificing their long-standing habit.
We realized the true problem was that this audience didn't want to hear an environmental message. To these customers, double-cupping was an entrenched part of their routine, and they felt a sense of entitlement to the styrofoam cup they'd come to know and love. To defuse that, we knew our message had to shift to humor, entertainment, and a message everyone could relate to: breakin' up.
We built a lighthearted, social-media centric campaign that personified both cups and built awareness around their "break up". By focusing on social storytelling, and incorporating OOH, partnerships, influencers, and media relations, we made a local campaign a nationwide story.

Some relationships just aren't sustainable.
Like, Dunkin's with foam cups.
Using sequential social storytelling, we told the story of the breakup from the newly-single iced coffee cup's perspective.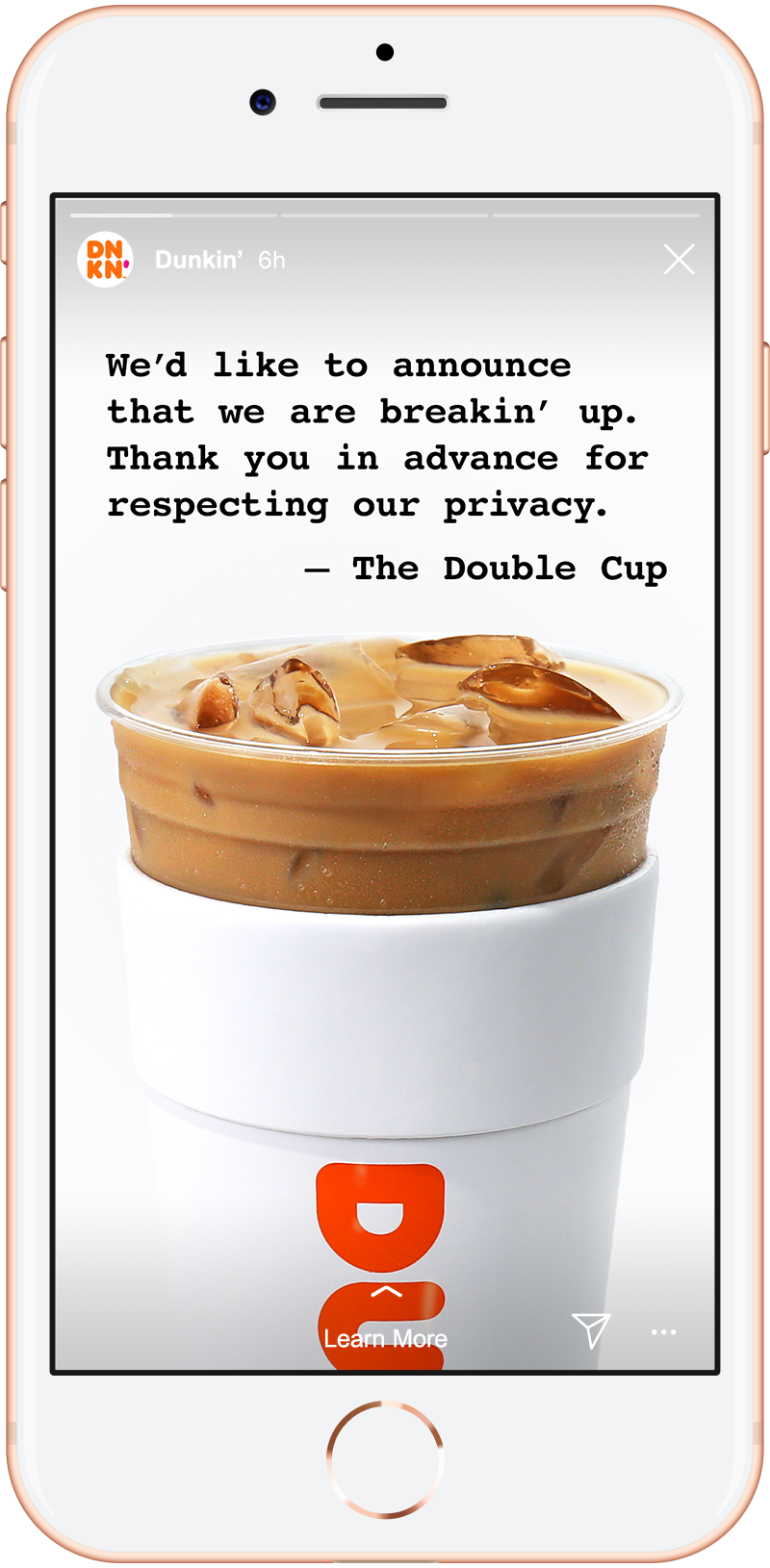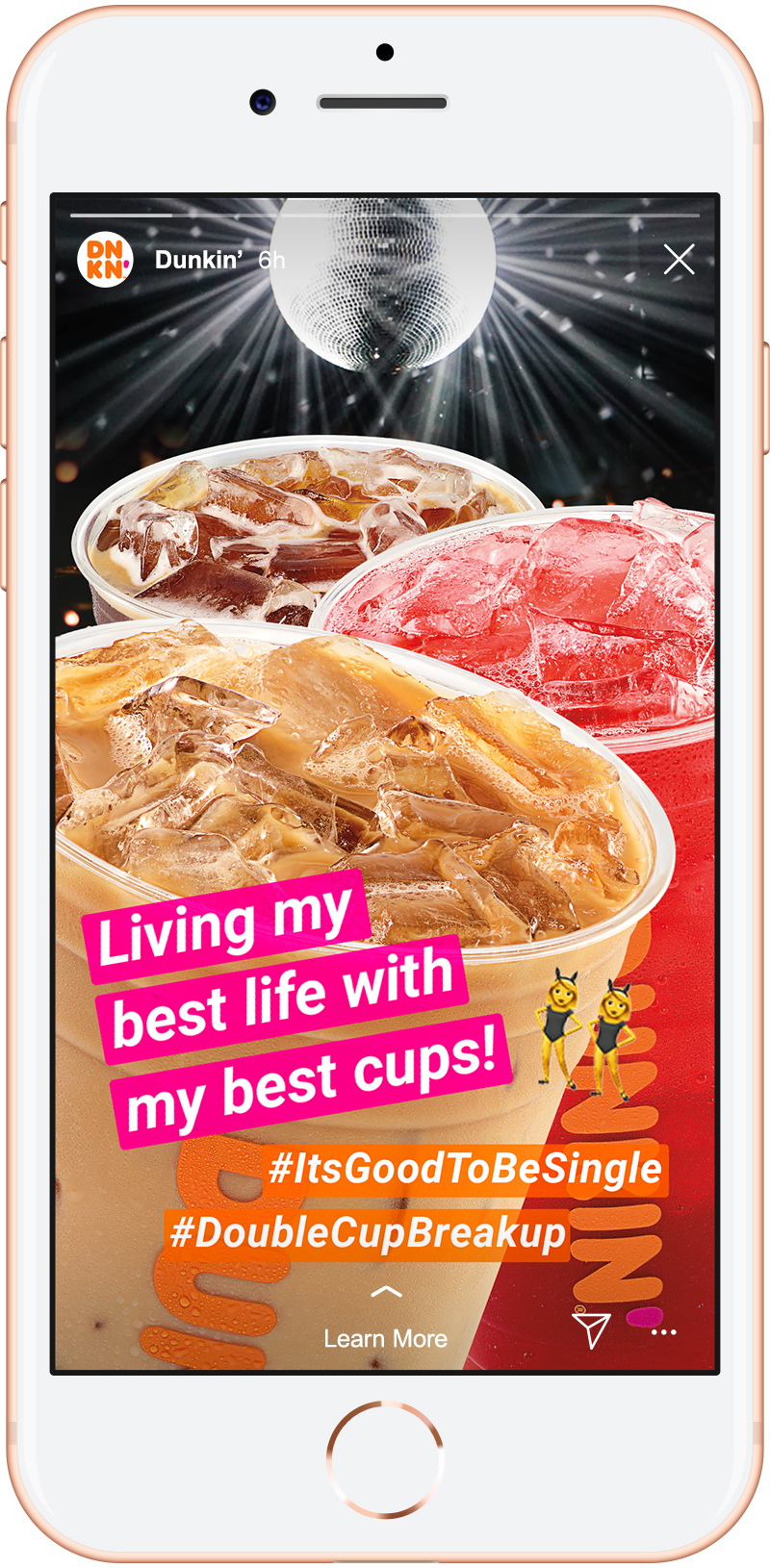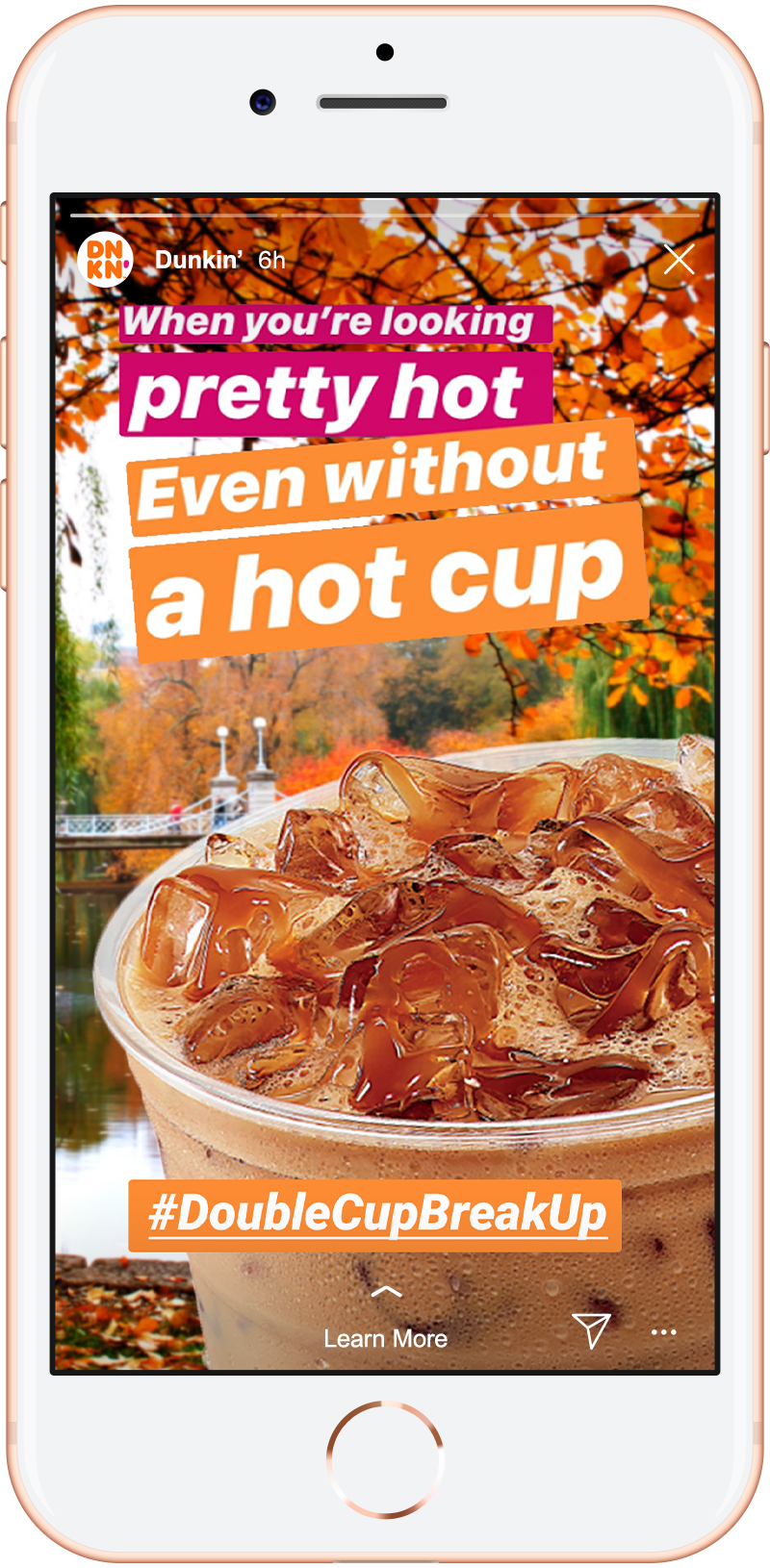 To connect with New Englanders, we brought our message right to their house — The TD Garden.
Influencers and endorsers helped ease the breakup angst by showing double-cuppers that change can be a good thing.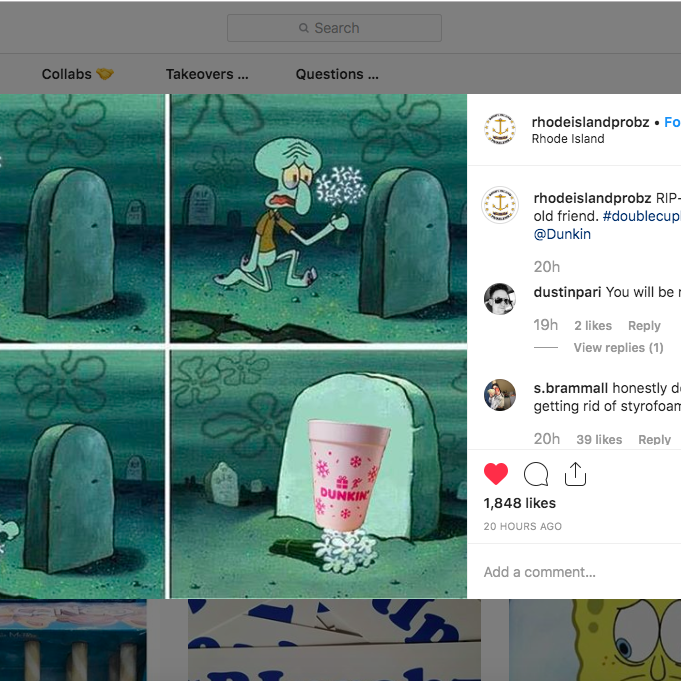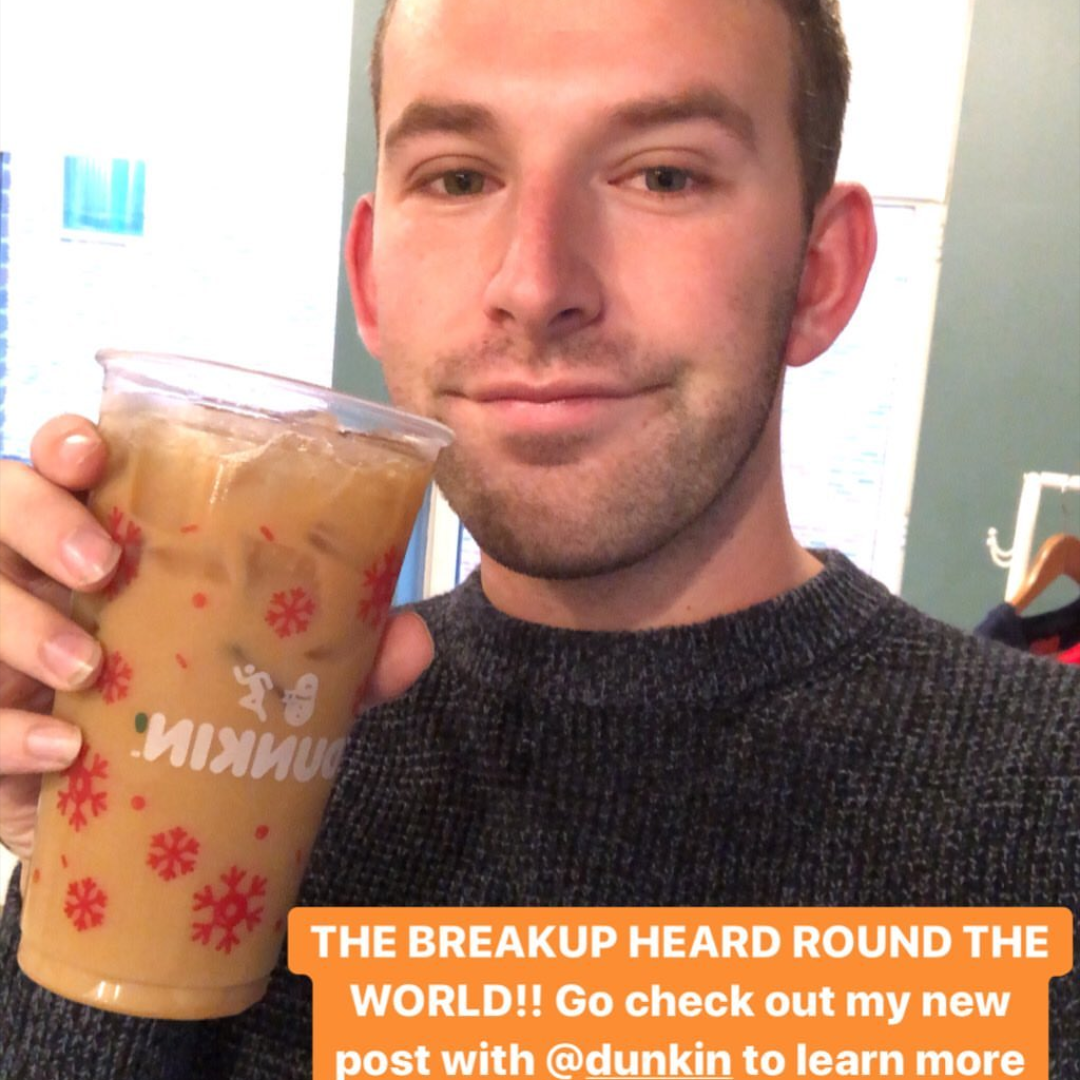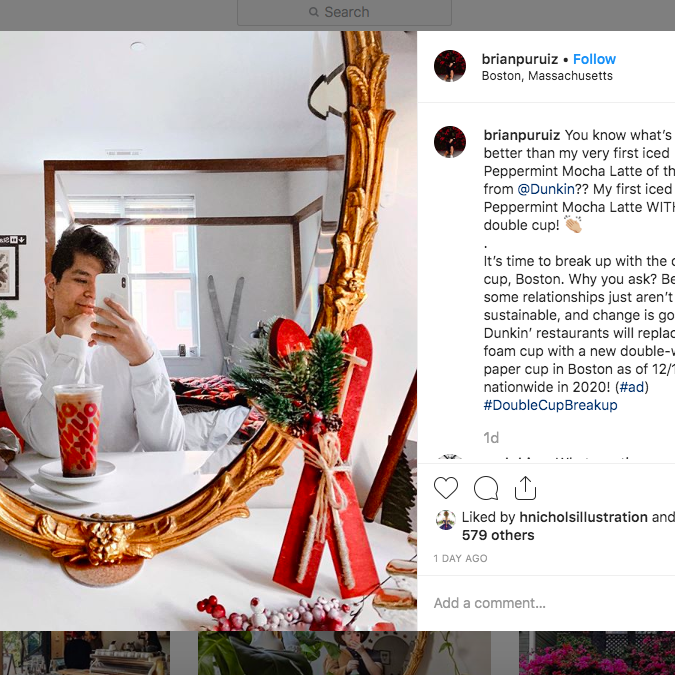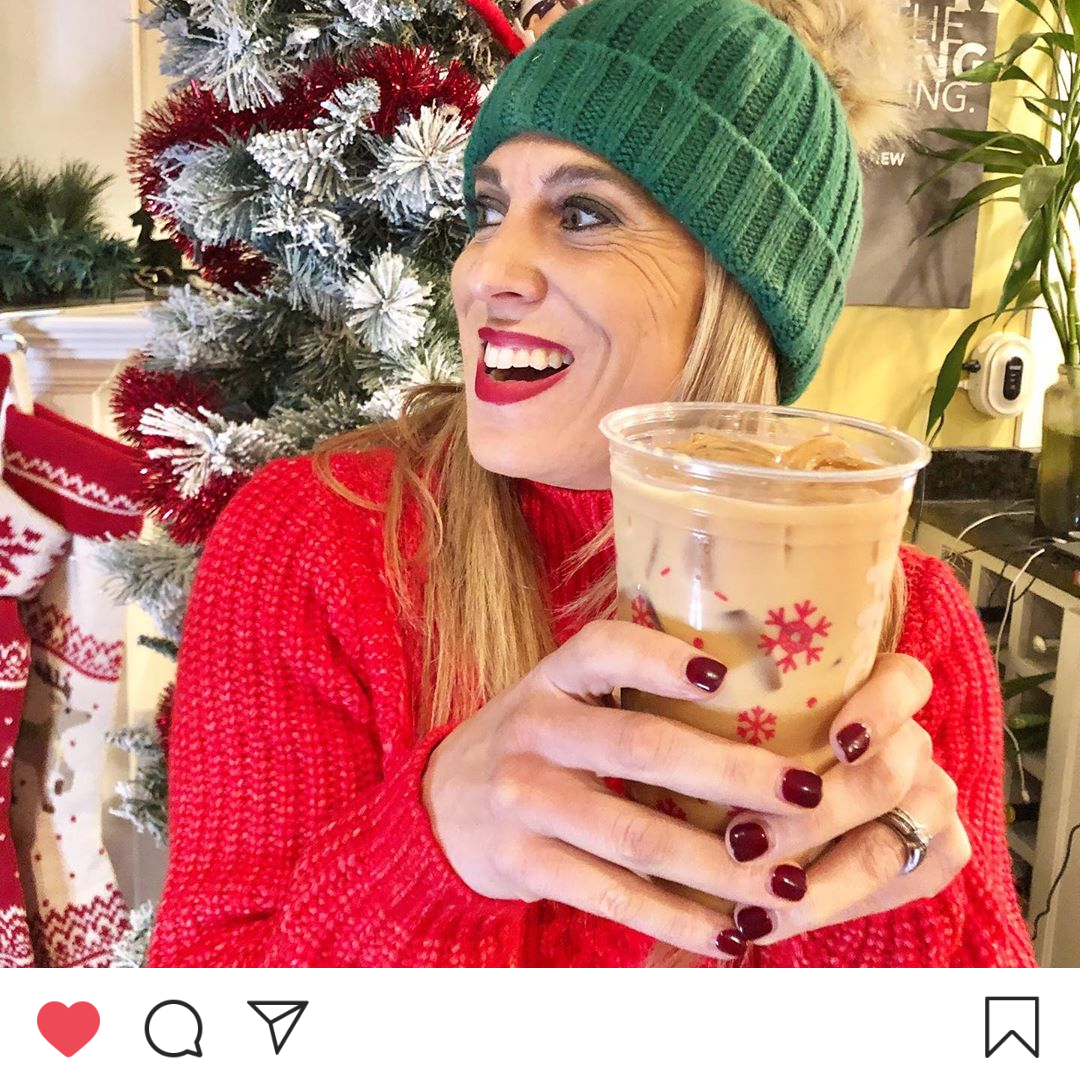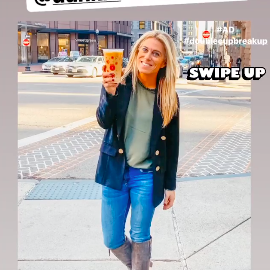 Hyper-local out-of-home and in-restaurant messaging helped spread the word in Boston and Providence.
And some of the most loyal "Team Double Cuppers" started to see the benefits of the long overdue breakup.
Chief Marketing Officer, Dunkin'
"The entire team that has done such an amazing job on the double cupping project and I am loving the press reaction, as anticipated. You and the team maintained enthusiasm, creative drive, and terrific partnership throughout the whole process."
If you're interested in hearing how we can work to identify and solve the human problem behind your business problem, drop us a line.