Dunkin' wanted to stop "Double Cupping," which is the practice of asking for an extra foam cup to insulate an iced coffee cup. But New Engladers were hesitant. In fact, they were downright resistant--even though fewer foam cups means less waste and a smaller footprint.
We made the Dunkin' Double Cup breakup. To do this, we developed a lighthearted campaign that personified the two cups in question. By focusing on social storytelling, and incorporating OOH, partnerships, influencers, and media relations, we made a local campaign a nationwide story.
PR
Marketing Communication Strategy
Message Development
Social Strategy & Execution
Video Production
Influencer Marketing
Creative Development
Paid Media Strategy

Some relationships just aren't sustainable.
Like, Dunkin's with foam cups.
Using sequential social storytelling, we told the story of the breakup from the newly-single iced coffee cup's perspective.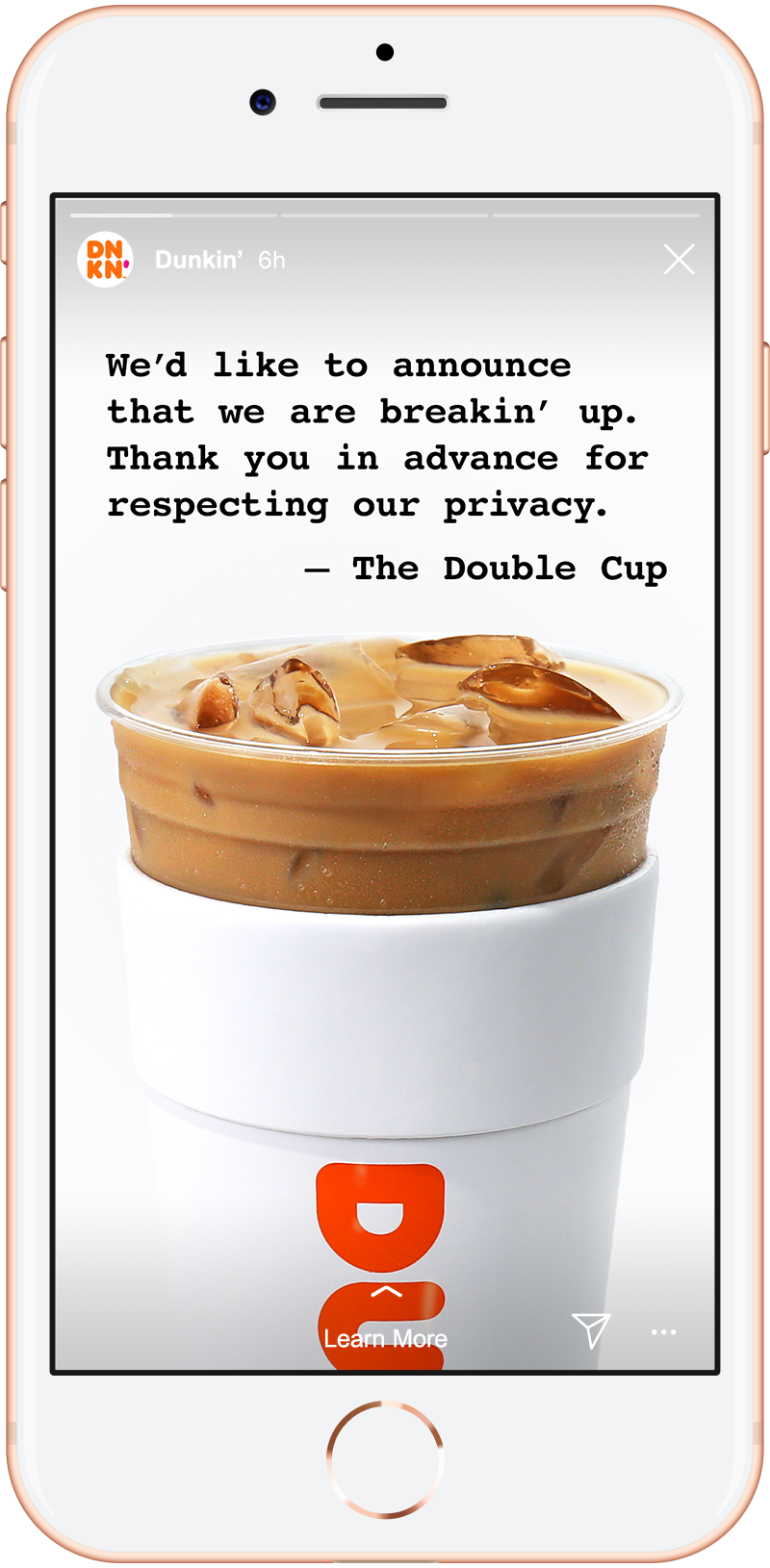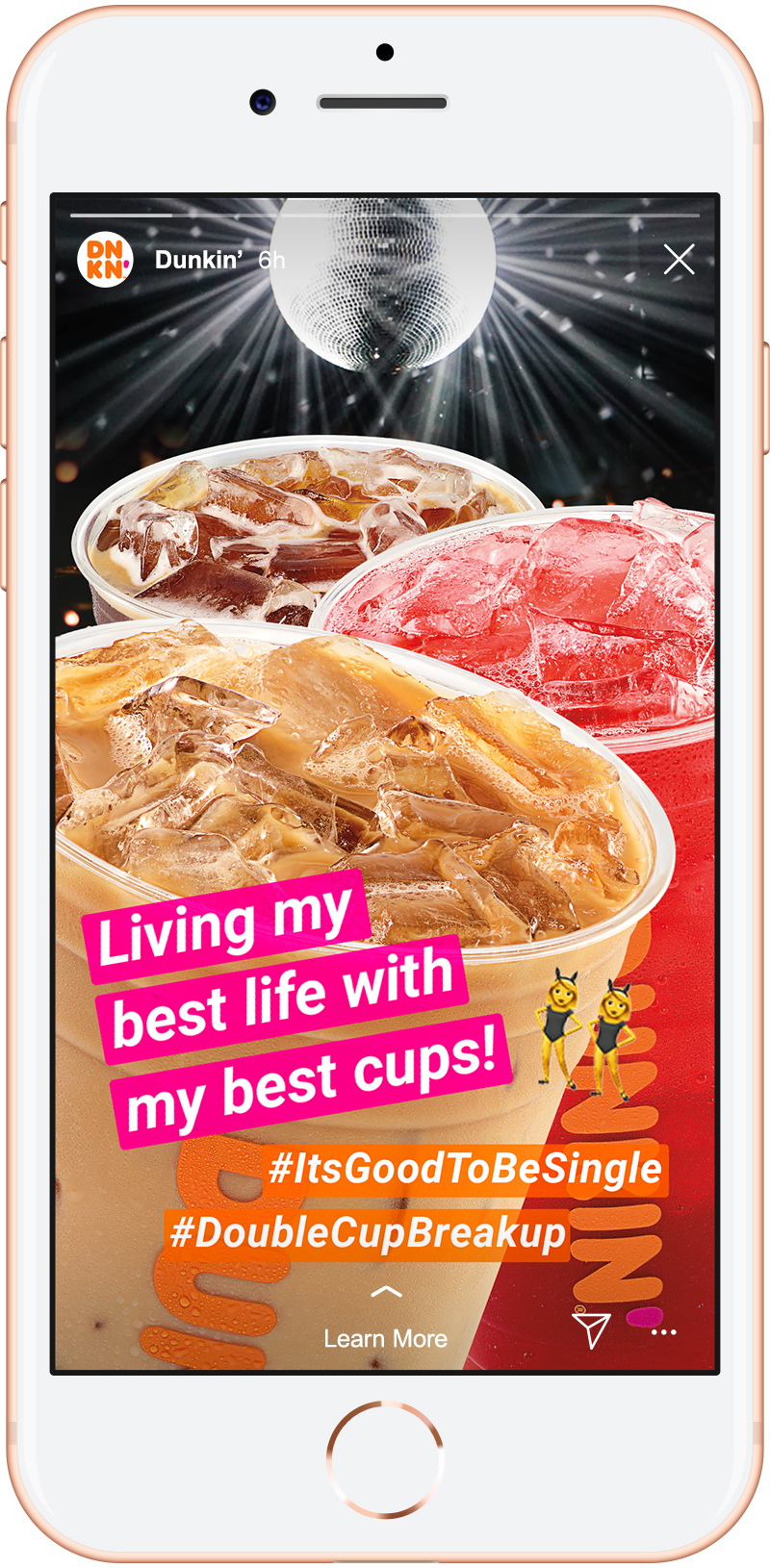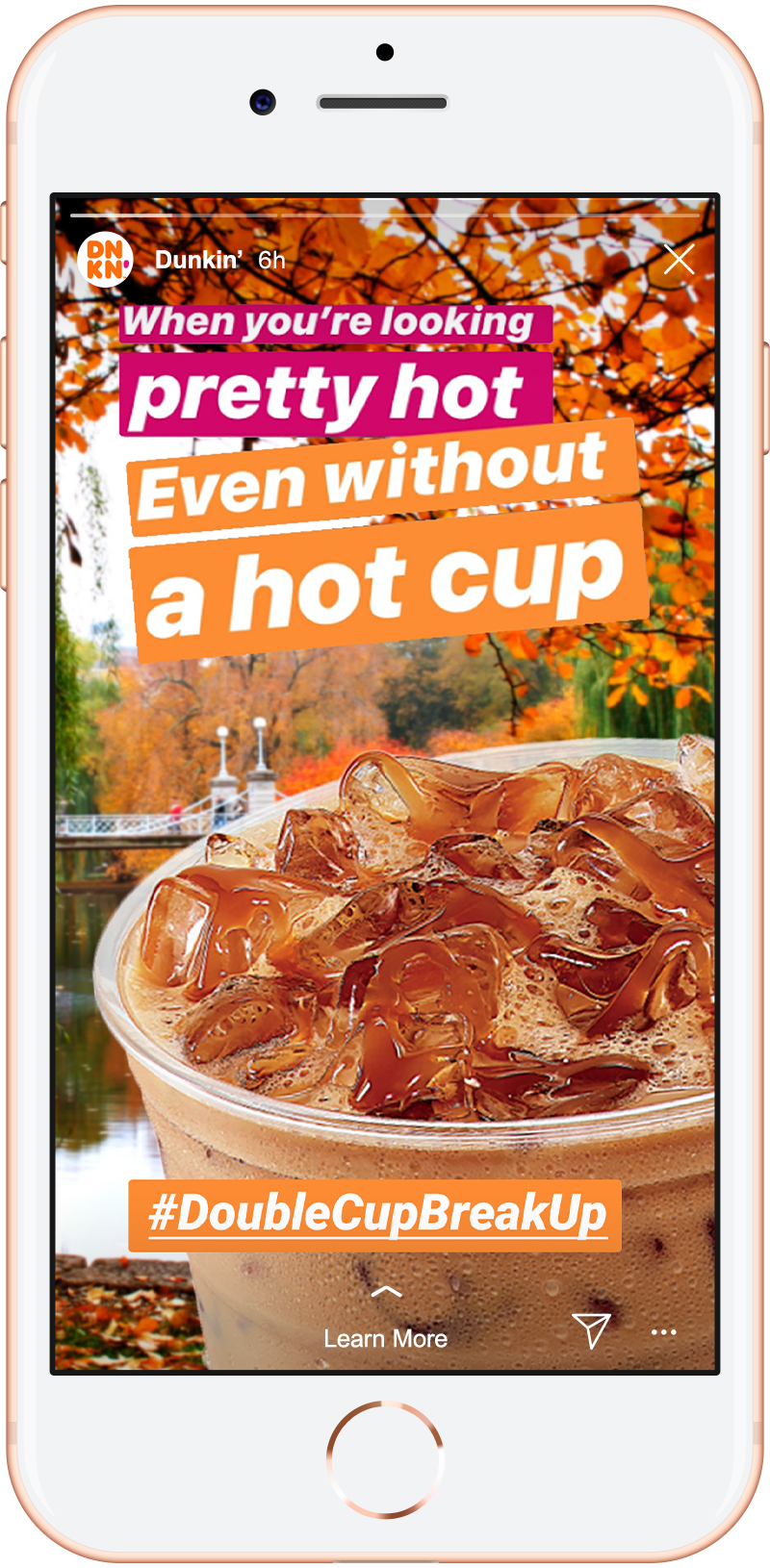 To connect with New Englanders, we brought our message right to their house — The TD Garden.
Influencers and endorsers helped ease the breakup angst by showing double-cuppers that change can be a good thing.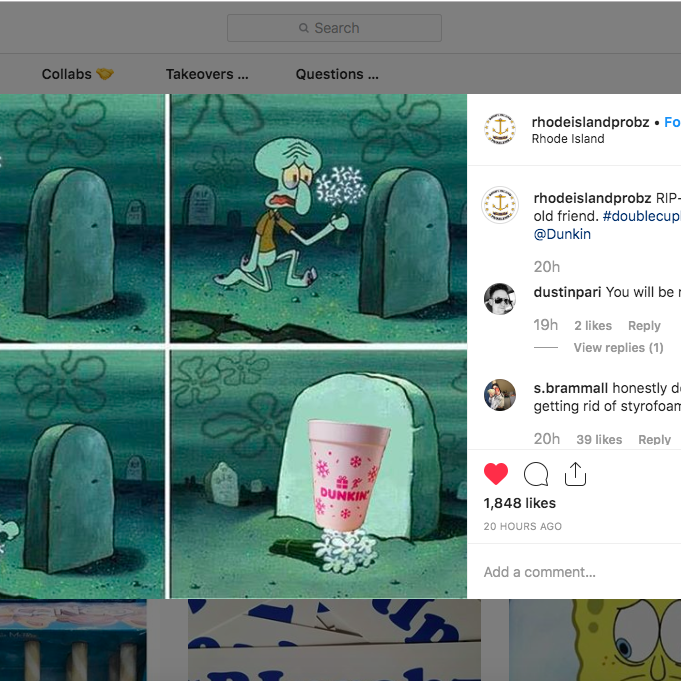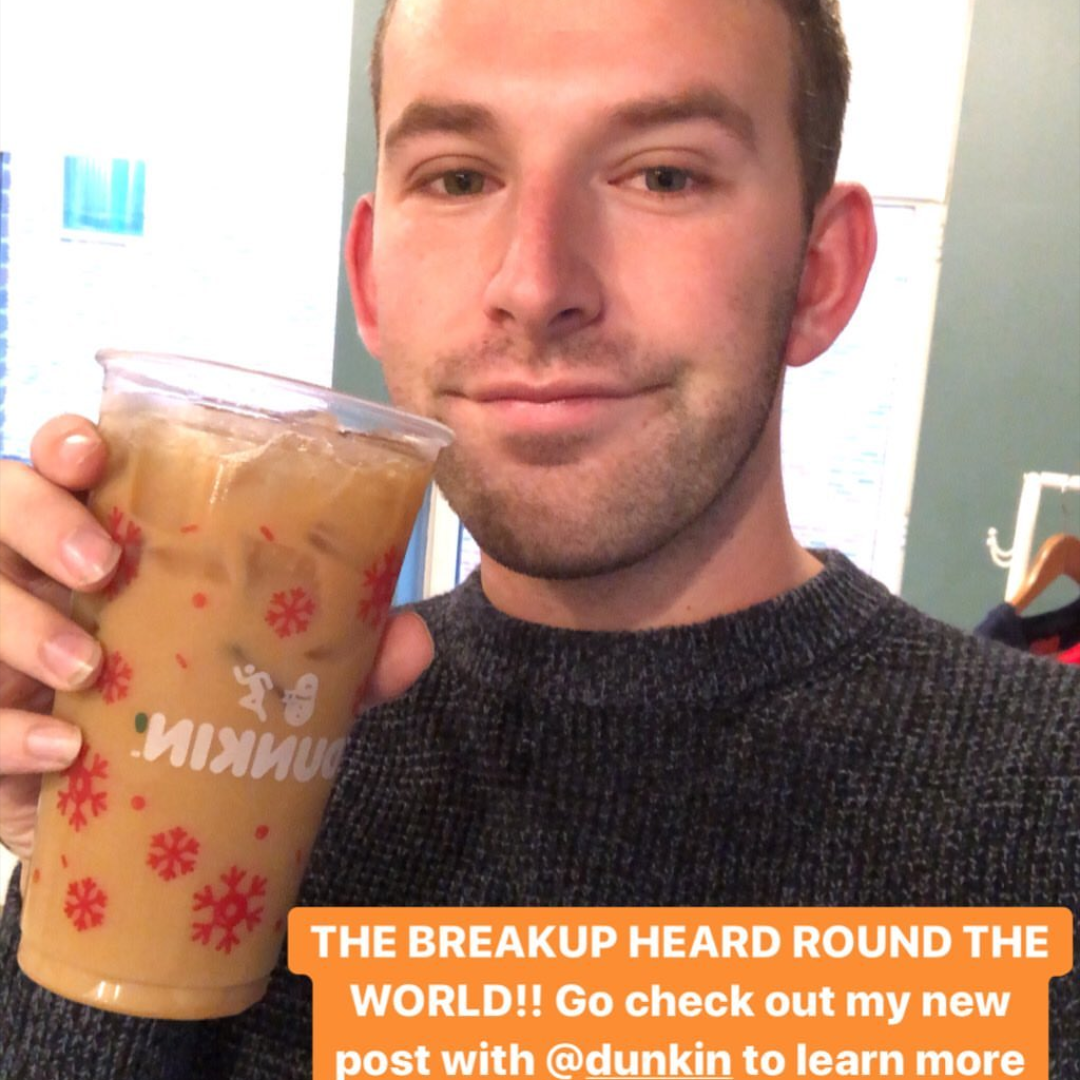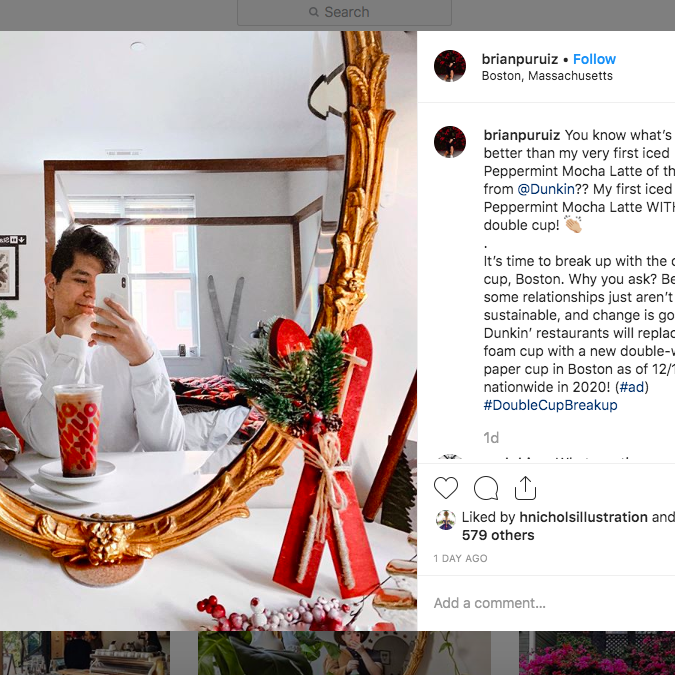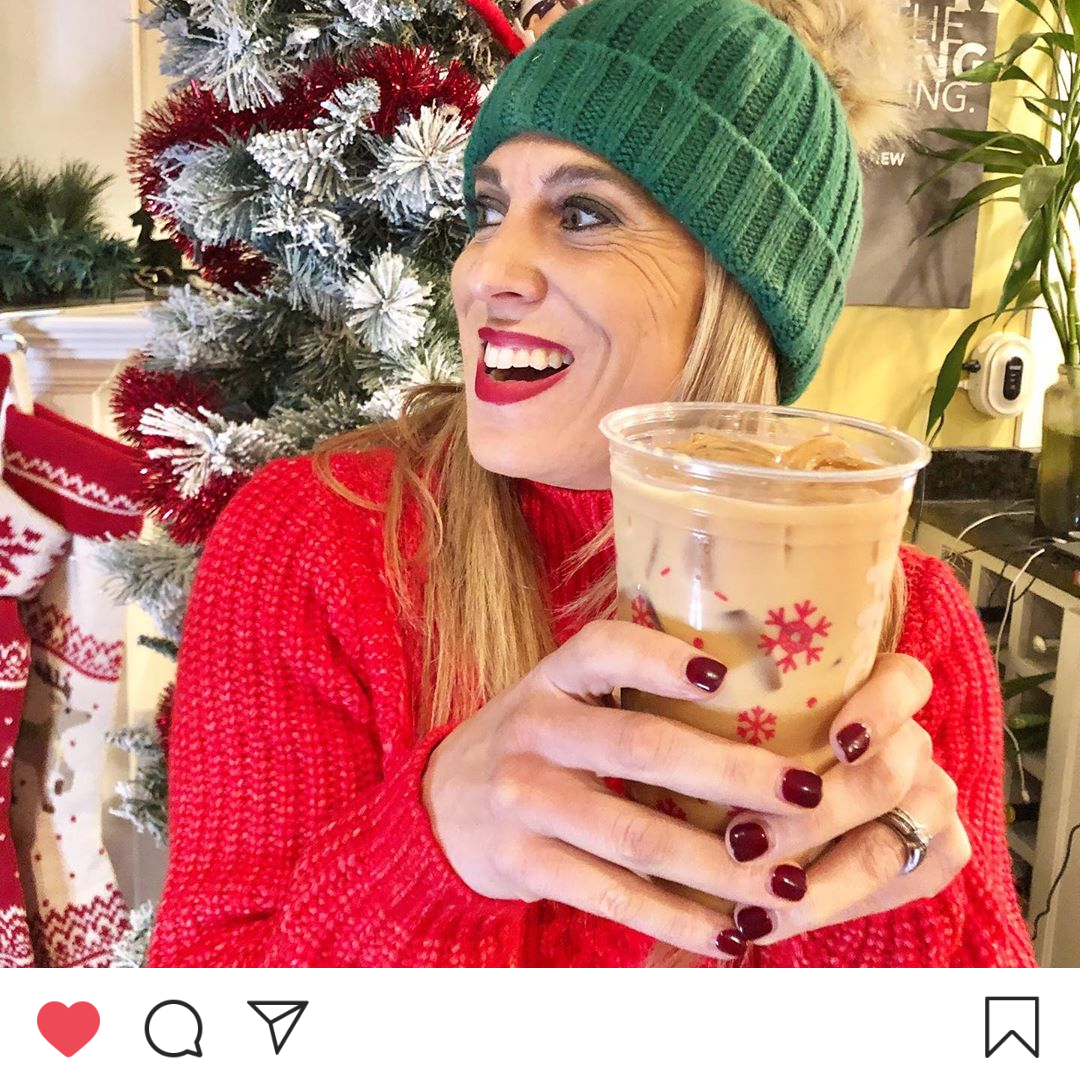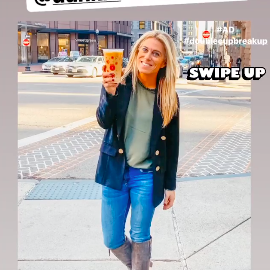 Hyper-local out-of-home and in-restaurant messaging helped spread the word in Boston and Providence.
A strategic PR approach fed multiple news cycles, leading with selectively placed regional coverage that we knew would be extended quickly by major national outlets.

"Dunkin' Breaks up with Foam Cup— And Fans Start Hoarding Foam."

"Sorry Dunkin' Fans: No More Double-Cupping and They Know You're Mad About It."

"Dunkin' Double-Cupping Goes Way of Dinosaurs, Murphs Everywhere Wicked F**kin' P*ssed, Dude."
And some of the most loyal "Team Double Cuppers" started to see the benefits of the long overdue breakup.
Chief Marketing Officer, Dunkin'
"The entire team that has done such an amazing job on the double cupping project and I am loving the press reaction, as anticipated. You and the team maintained enthusiasm, creative drive, and terrific partnership throughout the whole process."