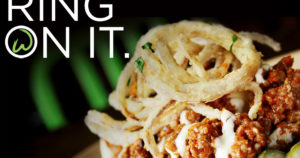 CTP was chosen as Wahlburgers Restaurants' agency for social media and digital content, the Boston-based agency announced today. CTP is evolving the "Real Family Flavor" platform for the growing burger restaurant business started by chef Paul Wahlberg and his family.
"We're very excited to be working with the Wahlburgers team to create entertaining and engaging content to showcase Wahlburgers' inspired menu options and the family's core philosophy of making their guests happy, and to add another iconic brand to our portfolio of work," said CTP President Fred Conover.
The win continues the recent momentum for CTP, which also won meaty assignments and projects from Work 'N Gear, UL, Pinnacle Golf and Rockefeller Capital Management.
CTP recently won media duties for work wear retailer Work' N Gear and is also now advising on social and digital strategies, and created and managed an social influencer campaign for ECCO shoes. The agency also won a major project for UL, creating and launching its multi-platform "Close Before You Doze" public safety campaign for UL's Firefighter Safety Research Institute.
In November, CTP was selected for 2018 brand and digital creative by Pinnacle, a division of the Acushnet Holding Corp., with work for the golf brand to debut in the first quarter of 2018. And in December, CTP was tabbed by New York-based Rockefeller Capital Management for its branding, web and digital creative services.